by Sundeep Hans 
Full disclosure, I'm always skeptical of Bollywood biopics and stories that are trumpeted as vehicles for female empowerment. With the incredulous casting in "Mary Kom" (seriously?!) to the lackluster "Gulabi Gang," or any of the female-empowerment-that-really-isn't-female-empowerment-at-all-if-you-watch-the-movie movies (take your pick), can you really blame me for being worried about "Dangal?"
With the female empowerment angle heavily pushed in all of the promotion for Aamir Khan's new movie, I'm a little wary about getting excited, even though it's Khan and he rarely makes duds ("Ghajini" being the sole exception for me, I cannot stand poor remakes).
The movie, releasing on December 23rd, has had the female empowerment message touted hard! From the poster, to the trailer, and now interviews with global mainstream outlets like The Hollywood Reporter, this is the how they're promoting this movie.
"Dangal" is the real life story of Mahavir Singh Phogat (played Khan), a wrestler, and his daughters whom he trained to be internationally successful wrestlers. While he has six daughters (two of them adopted), the movie is focused on two of them, Geeta (Fatima Sana Shaikh) and Babita (Sanya Malhotra).
These two are pretty amazing. Geeta was India's first female wrestler ever to win a gold medal in the 2010 Commonwealth Games in Delhi, which she won for the 55kg weight division. She was also the first ever Indian female wrestler to qualify for the Olympics. Babita is equally as impressive. She won the silver medal for the 51kg division at the 2010 Commonwealth Games and then the gold in the 2014 Commonwealth Games in Glasgow.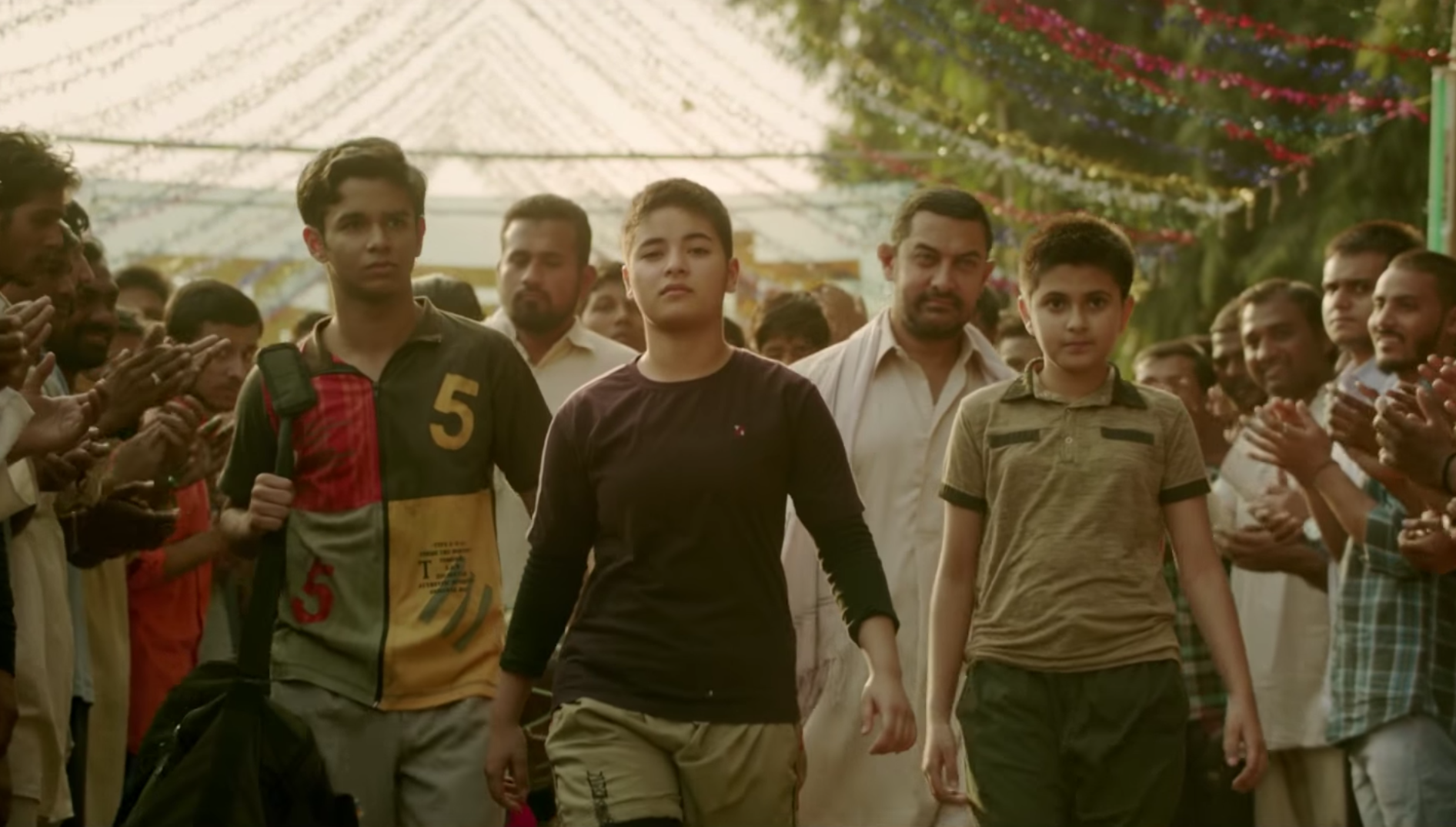 Initially I worried that the focus of Dangal's story will be on the father, simply by virtue of the superstar playing him, and thus overshadow the truly incredible feats of these female wrestlers. It is the sad truth that without Khan's effective star power, this female centric film would not be seen by the amount of people who no doubt will show up to the theaters now, because of him.
For what it's worth, Khan has said that he hopes that the audience "will appreciate what the family has been through, the struggles, the achievements and the resilience they have shown." I like him. I enjoyed his show "Satyamev Jayate," because his genuineness for the social justice issues tackled in each episode came through every time. Also, as I said, aside from one lame duck of a film, I've enjoyed almost all of his movies.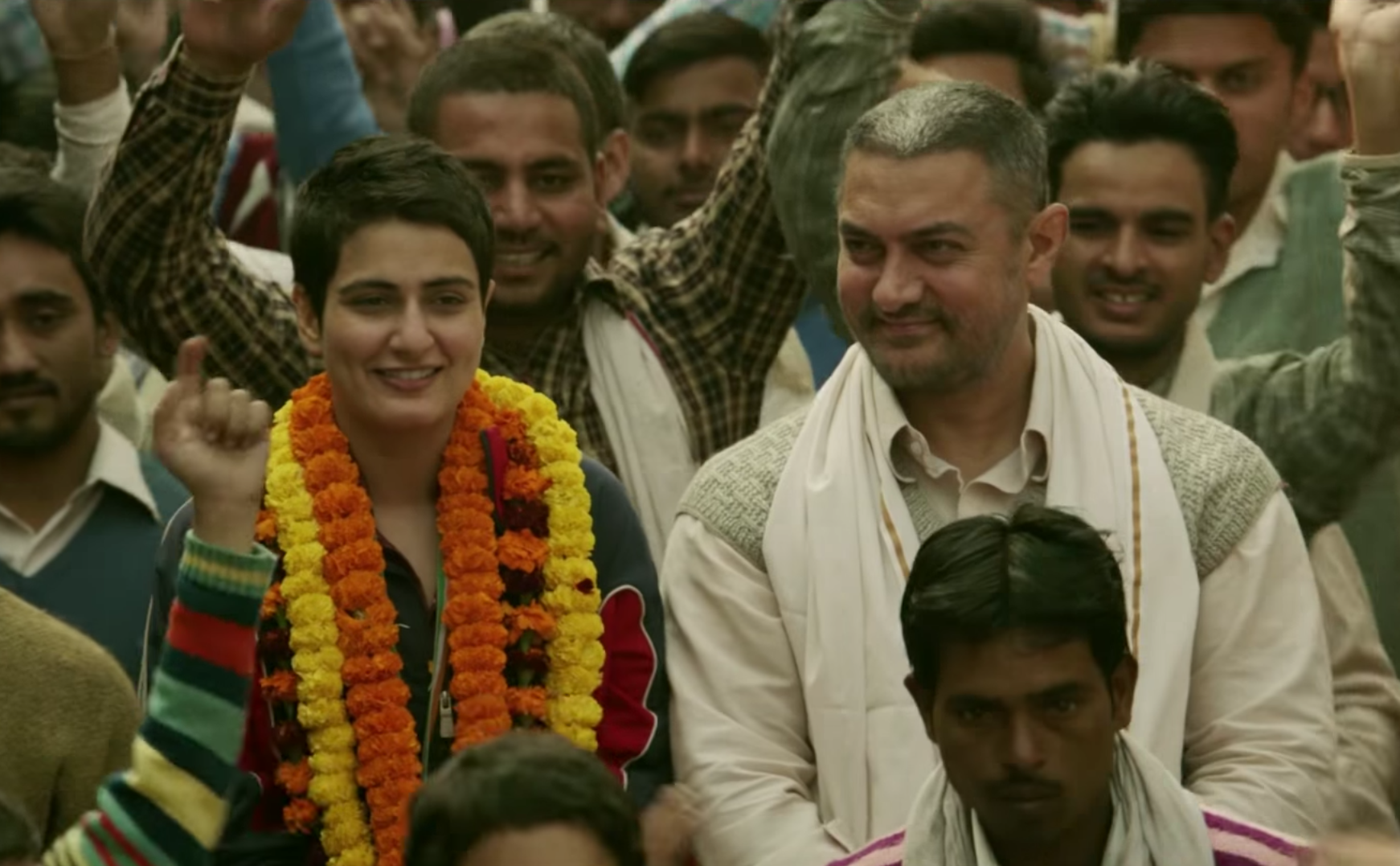 Then again, why shouldn't the focus be on the father? It was his wrestling (pun intended) with cultural norms— with respect to gender inequality in general, and in terms of female participation in a predominately male sport (or sport at all)— that got the ball rolling in the first place.
Geeta and Babita likely would not have reached the heights of amateur sport had their father not encouraged their participation and took charge of their training. They might never have wrestled if it weren't for him. His role in their story is crucial.
[Side note: It will be interesting to see if all of the girls genuinely wanted to wrestle in the first place. I mean, was it something each of them really wanted, or was it a dream pushed on them by their passionate father? Or was it a bit of both? Would we have the phenomenally talented Venus and Serena Williams if it weren't for the combination of their spectacular skills and the efforts of their super passionate father Richard?]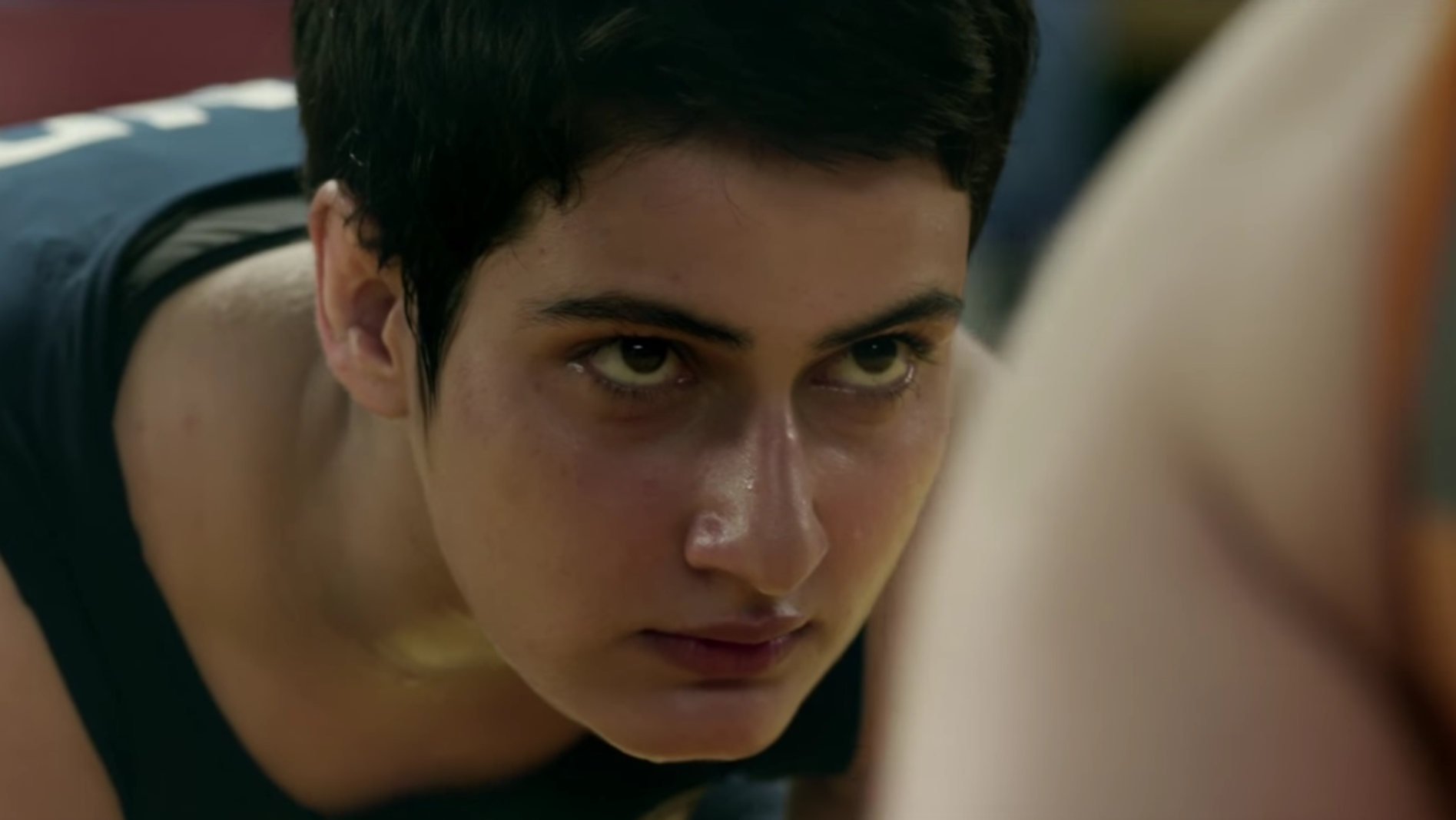 Female empowerment is not solely our job, men have to step up in support. It is what the UN Women's HeForShe campaign for gender equality is all about. In order for gender equality to be realized, everyone, including men and boys, needs to be agents of change and they must also take action against the negative inequalities and barriers that women and girls face the world over.
This is in essence what the real Phogat has done— he stepped up for his girls. In India, especially rural India (the majority of the population), where patriarchal tradition reigns strong and the power for instituting change is in the hands of men, it becomes even more important for men to step up as advocates.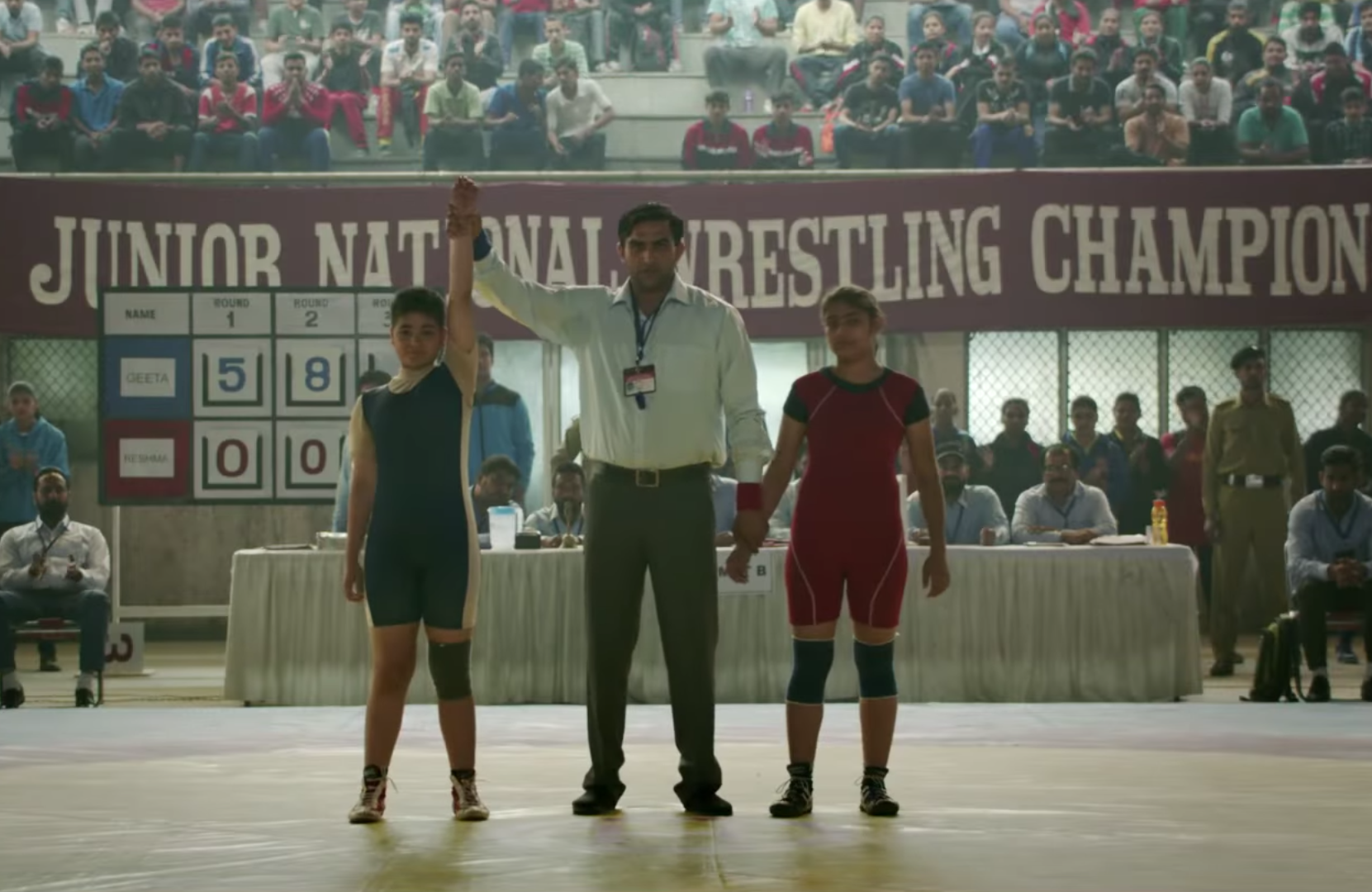 With the masses coming out to watch Dangal, with Khan at its helm, perhaps the female empowerment message of the film might subvert "the misogyny that exists in Indian culture" by challenging the sexist themes that are prevalent in Bollywood films.
My favourite line from Dangal's trailer is "gold toh gold hota hai, chora lavey ya chori" (a gold medal is a gold medal, whether a girl brings it or a boy). In a country like India where the national pride runs deep, it was amazing that the only medals won in this year's Olympics in Rio were won by two of its women!
This is obviously a lot of conjecture on my part, but early reviews are already praising Dangal as "Khan's movie," with the spotlight on the girls taking a bit of a backseat. But perhaps we should be happy people are at least talking about the women alongside their Bollywood star?
I'll be watching the movie on Monday after all of the holiday fun and will definitely report back.
[Images: Disney/UTV]
---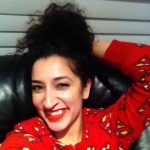 Sundeep Hans was born in Toronto, raised in Brampton, with a slight detour via Punjab. She has a great job, where her work involves collaborating with clinical and community leaders on initiatives around diversity, equity and inclusion in the region to reduce barriers for health care access in vulnerable populations. She has a Master's degree in Global Diplomacy from the School of Oriental and African Studies, University of London, a Bachelor's degree in History from the University of Southern California, and is almost finished with her post-graduated certificate in Ethics. She loves to read, travel and talk to anyone every chance she gets. You can follow her on her blog and on LinkedIn.