by Sandeep Panesar – Follow @PanesarSandeep
South Asian fashion has become a massive industry. It's a worldwide phenomenon. With so much demand for lehengas, anarkalis, salwaar-kameez, and all that jazz, you best believe that fashion designers stay on their toes 24/7 to present the latest trends to their mammoth market.
Fashion designer Harleen Kaur can vouch for all the craziness that happens behind the scenes, right before releasing seasonal collections, to keep her fashionistas happy. The cutthroat industry, though, never scared her. After graduating from school, Kaur was always on the lookout to start her own design venture, but the right opportunity never came—well, not up until January 2017 when she officially launched her own label.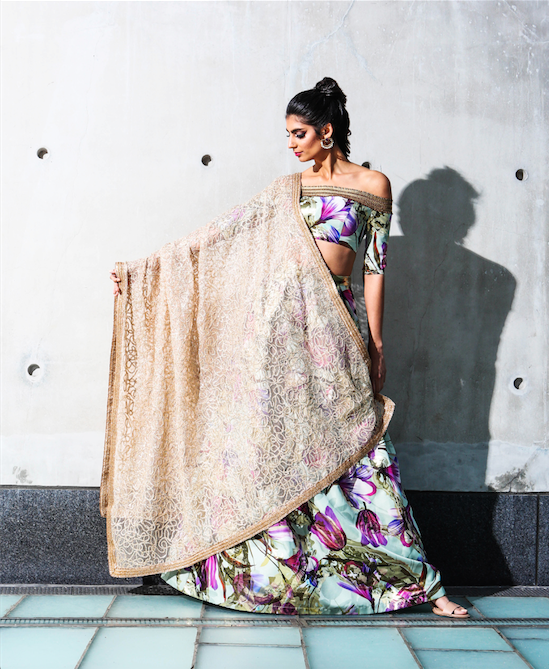 The debutant fashion designer stopped by and shared some of her expertise with Brown Girl. Here are some of her fashion dos and don'ts:
When did you launch your first collection?
The company was founded in January 2017 and I launched my first collection in May. I needed some time to sort everything out. Although there are so many Indian designs that inspire me, I'm so immersed in the American culture, so it takes time to come out of that influence. But I do design clothes keeping my identity in mind—I create pieces that merge American and Indian fashion. So, you can wear my pieces to work, a South Asian festivity, and even a Western-inspired gathering. For example my first piece, the JIYA top. It's an off-the-shoulder top with ruffled sleeves and it can be paired with a lehenga skirt and even trousers. My motive is for the pieces to be versatile.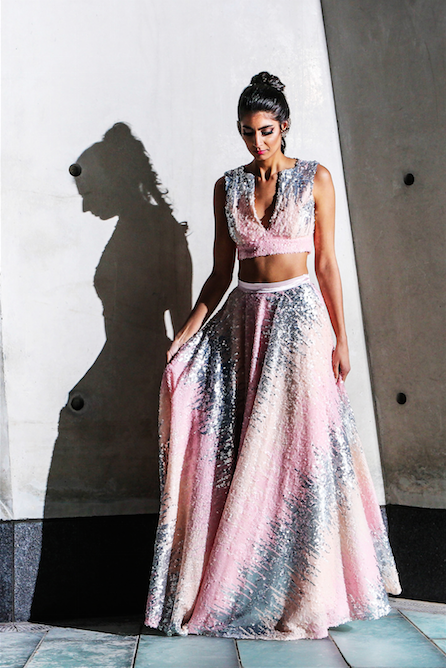 What's your favorite piece from your first collection?
It has to be the JIYA top with the floral print fabric.
What is one fashion faux-pas you'd like to highlight?
Girls shouldn't have their bra straps showing. In the summer time, I don't mind seeing bandeaus but any show of the bra isn't acceptable for a classy outfit.
A summer trend you'd want every fashionista to ditch.
Choker necklaces—they were only fashionable for a few months and that's it!
What is one element of Indian fashion that you don't like?
The quality of clothes found in India isn't that great. There are so many shops where you can find unique pieces, but the material is the downfall.  With that said, I wanted to create something that was better in quality, where the lining was really nice and the finishing is something that is worth the price.
Who's your favorite celebrity designer?
Elie Saab. He does an amazing job of combining Indian luxury with the intricacy of beading and embroidery, into Western collections.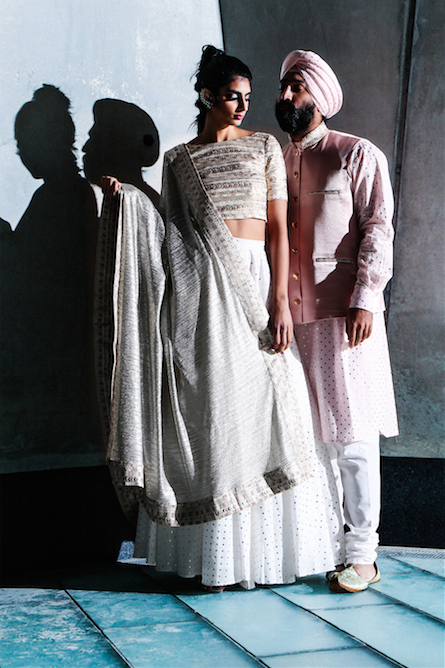 Click here to see Kaur's full collection.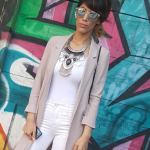 Sandeep Panesar is an editor, and freelance writer, based out of Toronto. She enjoys everything from the holiday season to the cold weather, and the warm beverages available in the winter months- a true Canadian, eh? When she's not binge-watching her favorite Bollywood movies, or sipping on tea and gorging on pakoray (or Timbits), she's keen on highlighting the pulse of community issues through her writing assignments. Sandeep is driven by her passion for fashion and writing, and uses both as catalysts to express her individuality; she's an avid believer in the power of the word.