by Sanjana Arefin – Follow @minfin_
So I hate to break it to you girls, but summer is almost over (whoops, sorry!). Although you have a decent amount of time to fit in a few beach trips and spend most of your evenings in September on rooftops, fall is around the corner—like it or not. As much as we'd like to build a time machine and go back to Memorial Day weekend, unfortunately, it's almost time to embrace the cooler temperatures that await.
You go through so many adjustments at the turn of the season—switch from an iced latte to a pumpkin spiced one, or opt for leggings over shorts. Oh, the woes of winter! But with the transitioning of seasons, it's also important to make some adjustments to your beauty routine and get used to the changing environment.
With that said, here are five tips that will make this skin care transition smooth and will leave you looking flawless!
1. Cleanser
During the summer, we opt for a cleanser that will draw out all the oil and impurities, leaving your skin squeaky clean. However, the fall calls for something more hydrating, and something that won't strip your skin of these natural oils. Try a gel, or cream, cleanser that is gentle on the skin. Give Kiehl's Cucumber Herbal Conditioning Cleanser a shot. It's an ultra-gentle gel-lotion formula that is packed with cucumber and plant-based glycerin that will leave your skin comfortably cleansed, without drying or irritating the skin.
[Photo courtesy Nordstrom.]
2.  Exfoliator
You never want to skip this step in your skin care routine. Exfoliating in the fall is crucial to eliminating dullness, leaving you with clearer and brighter skin. Whether you prefer chemical or physical exfoliants, it's important to be gentle and not to overdo it. If you're not exfoliating your skin at least 2-3 times per week, you're doing it all wrong. Try GlyPro Exfoliating Facial Cleanser. This product contains glycolic acid which will help diminish the appearance of fine lines and wrinkles, and also eco-friendly microbeads to help slough off the top layer of skin.

[Photo courtesy Walmart.]
3. Serum
Now that summer is over, we can start using serums again—they can be too heavy for applying during the humid months. Think of serum as an additional step, prior to moisturizing, that provides an extra boost of beneficial ingredients. Invest in a pricier serum that is packed with high-potency ingredients such as Lancôme's Advanced Génifique Youth Activating Serum. This anti-aging serum is great for all skin types and targets dullness, uneven skin tone and wrinkles. The self-loading dropper makes it easy to apply and allows you to regulate how much product you decide to use. Trust me, you'll wake up to glowing skin that is visibly smoother. Did I mention this is great for South Asian skin? Don't skip out on serum, ladies. You can thank me later, during the winter months, when your skin isn't dry as hell.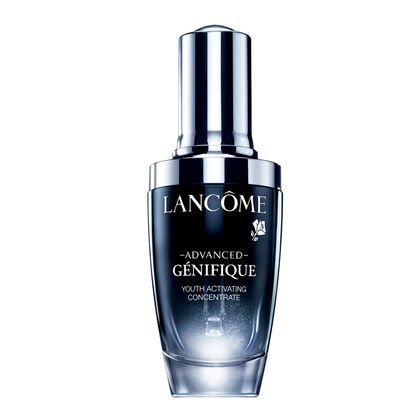 [Photo courtesy Sephora.]
4. Sunscreen
Just because it's not summer that does not mean you can skip out on sunscreen—it's super important for skin care! Even darker skin tones need to cover-up, as sun exposure can accelerate skin aging. Opt for a setting mist that contains SPF like the Defense Refresh Setting Mist SPF 50 by Supergoop! This spray provides oil control, sets makeup, and gives broad spectrum protection. Also, if you're a sucker for mint, you'll love the scent!

[Photo courtesy Sephora.]
5. Eye Treatment
If eye cream is not a part of your beauty regimen, you need to change this habit immediately. Those long summer nights you've spent partying with friends will catch up to you and the first signs will surface on your face, around the eyes. Use a multi-benefit eye cream that will target puffiness, dark circles, and wrinkles. Try Revitalizing Eye Cream by Malin+Goetz to strengthen and protect the eye area. Ingredients such as firming peptides, marine algae extract, sunflower oil, fatty acid technology, and panthenol make this product effective. The best part is that you can apply it in the morning and at night before bed. Your eye area will feel more supple and smooth just after one use.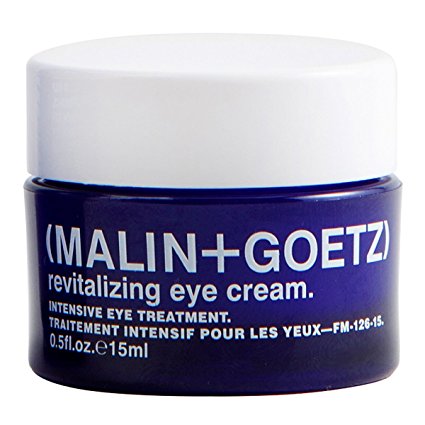 [Photo courtesy Bloomingdale's.]
Sanjana Arefin is a content creator and social media expert currently working at a New York City based beauty public relations agency. Due to her love of the arts and all things beauty, while completing her BA from Stony Brook University in Art History & Criticism, she simultaneously worked for MAC Cosmetics. Sanjana's true passion involves bridging gaps between the art and fashion world, and to increase more awareness of the arts. During her free time, you can catch her binge-watching South Park in her Williamsburg apartment, frolicking through the East Village, or at the Metropolitan Museum of Art when she's not working full-time in beauty marketing. If you have any beauty and/or art related questions, please contact her at sanjanaarefin.com.