Who else loves the new desi-inspired emoticons on Facebook? I have created a fun storyline using all of the emoticons Facebook provides, so I hope you enjoy my Bollywood-reel using the Chumbak family characters.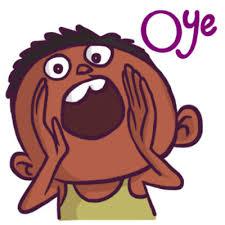 Oh My! I'm so sorry for my friend's rude way of getting your attention.
So, let me take over from here. Namaste, Sat Sri Akaal, Salaam and hello to you my friend: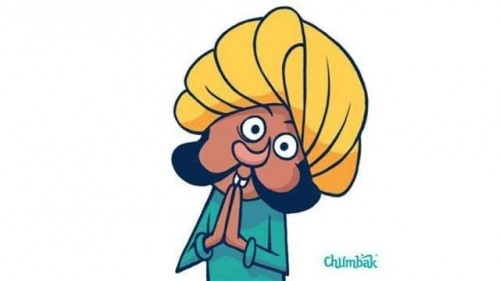 My name is Chumbak and here's something to put a smile on your face. The desi community is taking over emoticons!
That's right, you know you want to smile. Go ahead, smile and hum Om!
Along with that smile, let's not forget to eat some traditional desi sweets from this dear, little aunty congratulating you in making desi-ness come alive with the new world of Facebook emoticons: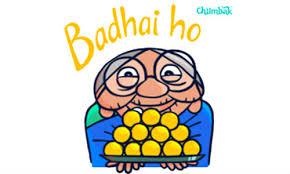 So eat up those ladoos and get ready for some dancing!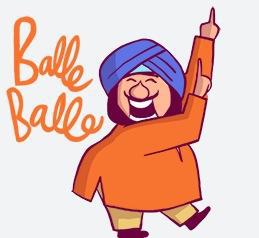 And the next time someone asks you: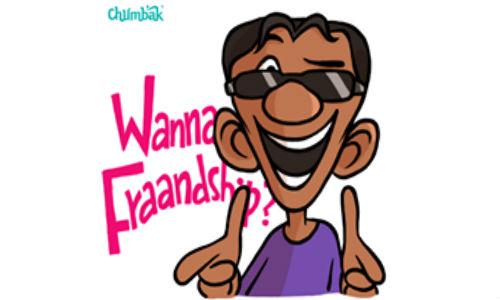 Don't get: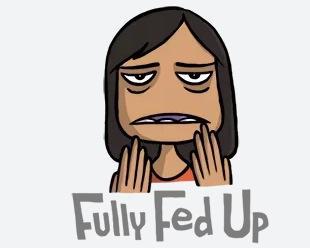 Instead, you can simply with the click of a button, let them know: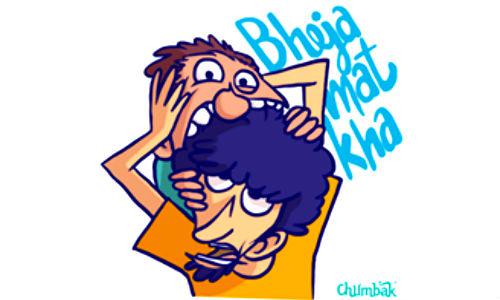 And hope they get the message, so you can go back to spending some incredible time with your: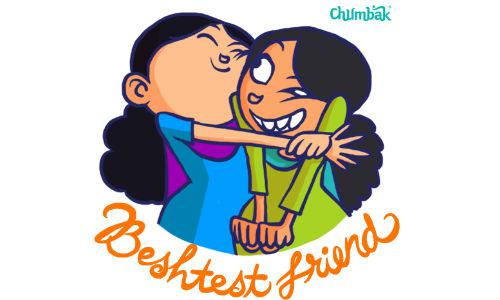 And then you can go to a party together and point fingers at the people acting weird because they are: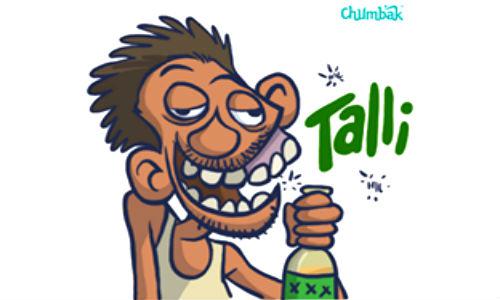 Don't forget to enjoy your time this weekend before life speeds up and you are caught in the middle of a story that is:
But, wait don't let an aunty catch you and say: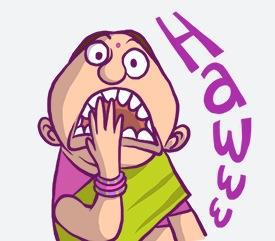 Because then you'll end up on the marriage bandwagon with the aunty next to you asking: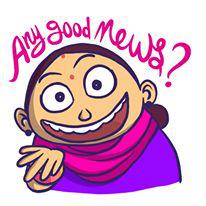 Now, you have to give me a: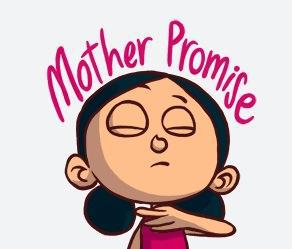 …that you'll support my Chambak family and use us more to get your message across. So, with that, its time for my: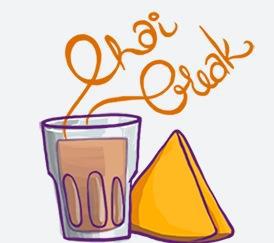 And I'm going to say: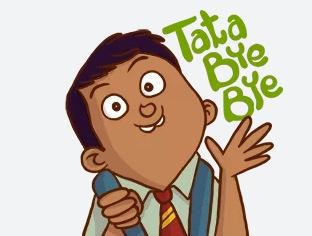 But before I take my leave, don't do anything that will have your little brother saying: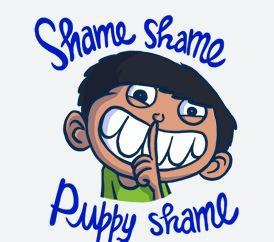 Photos: Chumbak.com