by Saeeda Zaman
In a five-part series, Saeeda Zaman recounts her unforgettable experiences of working in Bangladesh.
I hate having to pick where to eat.
I mean this is me:
https://www.youtube.com/watch?v=qy8LuAOtGC0
Despite being unbelievably indecisive, I am a total foodie. I'd be down to eat some bugs too, I'll admit it. One of my favorite things in life is to discover new restaurants and check them out with my friends. Going out to eat or ordering late night Jimmy John's is just a part of my weekly routine.
A few days ago, I visited a restaurant that opened up its doors to one hundred and fifty children who had never even sat in a restaurant before. Can you imagine how confusing the concept of ordering food would be if you've never been to a restaurant before?
Well, check it out:
---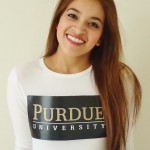 Saeeda Zaman is from Chicago, Illinois. She is attending Purdue University and is a globetrotter. She recently went to Bangladesh last summer for an internship and to explore her roots and understand how people actually live.