In the past 18 years, Karan Johar has been one director who continues to create new content that excites the Hindi film audience. Johar first found his way into the heart of the audience as a writer and director with his debut film, "Kuch Kuch Hota Hai." He is known to work with famous, established actors—most frequently, Shahrukh Khan and Kajol—and is recently also noted for having launched three of the most successful actors among the newest batch of Bollywood talent (Alia Bhatt, Sidharth Malhotra, and Varun Dhawan) in his 2012 film, "Student of the Year."
Johar's directorial debut came in 1998, and now, he has directed his seventh film "Ae Dil Hai Mushkil"—which, after much controversy over the casting of Pakistani actor Fawad Khan, was released in theaters on Oct. 28. With five films and 18 years between them, a deeper look into the similarities and differences of "Kuch Kuch Hota Hai" and "Ae Dil Hai Mushkil" reveals the evolution of this iconic director over his career in Bollywood.
The Love Triangle
The love triangle in "Kuch Kuch Hota Hai" is perhaps one of the most notorious of those depicted in Hindi films. It is very clear that both Anjali (Kajol) and Tina (Rani Mukherji) are very much in love with Rahul's character in the first half, and in the second half, Anjali finds herself in the middle of a tug of war between Rahul (Shahrukh Khan) and Aman (Salman Khan).
In "Ae Dil Hai Mushkil," it would be misleading to characterize the relationships in the film as a simple love triangle. While the main story revolves around the relationship between Ayan (Ranbir Kapoor), Alizeh (Anushka Sharma), and Saba (Aishwarya Rai Bachchan), there are other forces that impact the story. Alizeh's lover, Ali (Fawad Khan), has a wandering eye and is unable to give Alizeh the kind of love she desires. Saba's ex-husband, Tahir (Shahrukh Khan), expresses that he still loves Saba.
None of the characters in "Ae Dil Hai Mushkil" end up with the person with whom they are truly in love. Johar promised a film about unrequited love and that is exactly what he delivered. Instead of a triangle, by the end of the film, Johar creates a messy web of love in which rarely are any romantic connections made to last.
Display of Intimacy
In "Kuch Kuch Hota Hai," the most sensual scene is perhaps Rahul and Anjali's dance in the gazebo while it rains. However, there is not even a kiss exchanged between any of the characters, and there are most definitely no outright insinuations of sex having happened between any of them, aside from the fact that Rahul and Tina have a child together. One of the main reasons for this is because it was the norm of the time; kissing and sex scenes had no place in the wholesome family entertainment that was mainstream Bollywood.
However, the night that Ayan and Alizeh meet in "Ae Dil Hai Mushkil," the audience sees them in the beginning of a makeout session. Ayan and Saba's relationship is based primarily on physical intimacy in the beginning. Although there are no kisses between Kapoor and Bachchan's characters, there are numerous sensual scenes and dialogue that suggest a very physically involved relationship between the characters.
This major difference between Johar's first film to his most current could be attributed to the change in attitude in Indian society about what is acceptable on screen and a desire to create situations true to the current times. However, it could also be that having been in the business for nearly two decades, Johar has matured as a person and film director—and thus, is able to make more bold decisions without being inhibited by fear.
Loss of Innocence
"Kuch Kuch Hota Hai" was a film about a man's second chance at love. While there is a short conflict of Anjali being engaged, it is eventually wrapped up in a neat bow, as Aman hands her off to Rahul. There is a certain innocence and naivete about love and the way in which life works. For a light-hearted film, that innocence and naivete are necessary.
"Ae Dil Hai Mushkil' could be seen as a darker film because of that loss of innocence. Love is no more the rosy emotions and joy-filled tears that it was in "Kuch Kuch Hota Hai." The emotions are more complex, and arguably, based deeper in reality. Stepping aside to let the person one love's to be with someone else takes a deep maturity and sense of security that many people would not be able to conjure – a difficulty which is seen when Ayan is unable to let go of his feelings for Alizeh. Maybe this is just a difference between the character of Ayan in "ADHM' and Aman in "KKHH," but it is more likely an effort on Johar's part to be more authentic to the emotion of such a heart-wrenching experience.
There is also a clear shift in Johar's definition of love. It transforms from "love is friendship" to "love is passion, but friendship is peace." This, again, demonstrates Johar's maturation and evolution, aiming to show that love and friendship many times cannot go hand in hand the way he was convinced it could in his twenties when he wrote "Kuch Kuch Hota Hai."  
Sense of Self-Awareness
Because "Kuch Kuch Hota Hai" was his first film, Johar was creating the first phase of his identity in realm of Hindi movies. He did not have any previous work on which to fall back. However, today, Karan Johar is more than a household name, and his films are some of the highest grossing in the history of Hindi films.
In "Ae Dil Hai Mushkil," Johar makes many references and allusions to his previous films. In the beginning, it is an effective method at evoking nostalgia from the audience, but as the film progresses, it becomes a distraction from the story at hand and pulls the audience out of the world of the narrative.
A sense of one's success and awareness of one's identity is an inevitable result after many years in a specific field, but Johar has not learned how to control this form of self-indulgence. Because of this, "Kuch Kuch Hota Hai" seems more refreshing because it is simply about the story presented to the audience, rather than an amalgamation of constant reminders of previous Bollywood hit films.
Glamour
One of the characteristics of Karan Johar film is heightened glamor. As his career has continued, the film locations and sets have become more grand than those in his previous works. In "Kuch Kuch Hota Hai," while there were large, beautifully decorated sets, the glamor sat in the back of the film. It was evident, but not distracting. On a normal day, the characters did not wear high-end designer clothing.
In "Ae Dil Hai Mushkil," from the clothes worn on a regular day by the characters to the locations in Paris and Vienna, glamor becomes another entity in this film, just as the characters or the plot are an entity. Even though the film is realistic in terms of emotion, the glamor in the film does not lurk subtly in the shadows but jumps out at the audience. Johar tries to give a reason for all of the luxury – the characters are filthy rich. However, toward the end of the film, while watching Ayan sleeping on the roof of a building, hoping to meet Alizeh, it is hard to miss the expensive pair of Yeezys on his feet. A little glamor never hurt, but too much glamor can trivialize the emotion and situations in which characters are placed, as was the case in "Ae Dil Hai Mushkil."
Eighteen years of love, life, and movies has enhanced Johar's storytelling in some ways and inhibited it in others, but overall, he remains a name that audiences and critics will continue to follow with intrigue and talk about for many years to come.
---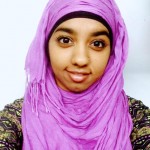 Gabrielle Deonath is a full-time college student. She is a contributor to the teen column, "At The Crossroads," in SISTERS Magazine and the author of the "Hijab Diaries" series on virtualmosque.com. Her dream is to be a journalist and novelist one day. One of her biggest obsessions is Bollywood movies and music. When she's not in class or following her dream of becoming a writer, she most likely is choreographing a dance to the latest song or watching a new Bollywood movie. To read more, visit her blog at hijabdiaries.com.