by Naila Sheikh
Mariah Idrissi, 23,  is a U.K.-based Pakistani-Moroccan model, who was recently featured in the H&M nationwide Fall ad campaign. She may not be your average poster girl, but she is definitely a brown girl we can all look to and respect as a progressive young Muslim woman.
My first reaction after seeing the ad was a combination of surprise and excitement. For a major retailer like H&M to choose a Hijabi girl as their model is certainly a breakthrough in the advertising world in America.
The ad, circulating heavily on my social media feeds, evokes emotions of success, progress and equality with the warm fuzziness of acceptance and belonging, which haven't been the norm for many Muslims living in the U.S.
As American-Muslims, we are often devoid of this feeling and are more likely anticipating bad news concerning Muslims in the media.
So, Idrissi modeling for H&M brings much-needed healing to our youth, who are tired of hearing anti-Muslim sentiments on news channels, not to mention the simple lack of consideration heard during Donald Trump's election campaigns.
H&M's marketing geniuses should be given immense credit for their fresh approach to finding talent in an Instagram superstar like Idrissi, who proudly represents her unique hijab styles and wants to combine fashion with modesty.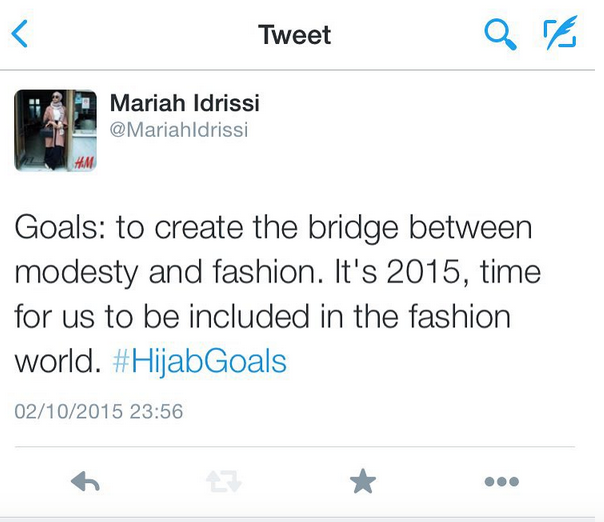 She was at first skeptical of this opportunity when approached by H&M's model scout.
"Are you sure they know I wear a hijab?" she asked as stated in her interview with Fusion.
In the same interview,  she is candid about the behind-the-scenes of her shoot;
"If the cameramen noticed something not quite right, they would call a woman over to fix me, it was sweet," Idrissi said.

"One of the watches was dangling in the wrong way, and rather than just twisting it on my wrist, the cameraman asked a woman to come over. It just showed that little bit of respect."
Idrissi's exuberant confidence and screen presence are due to her teenage exposure to stage performances— she would recite Islamic poetry. Her interest in Islamic/religious studies and history along with her dedication to artistic pursuits, further show her strong faith and upbringing, undoubtedly molding her into the beautiful and spiritual modern Muslim woman she has become.
Idrissi seems to understand the global impact and change of mindsets this opportunity has brought forth, revolutionizing the modern yet fashionably modest muslim. 
"It always feels like women who wear hijab are ignored when it comes to fashion," she said. 

"Our style, in a way, hasn't really mattered, so it's amazing that a brand that is big has recognized the way we wear hijab."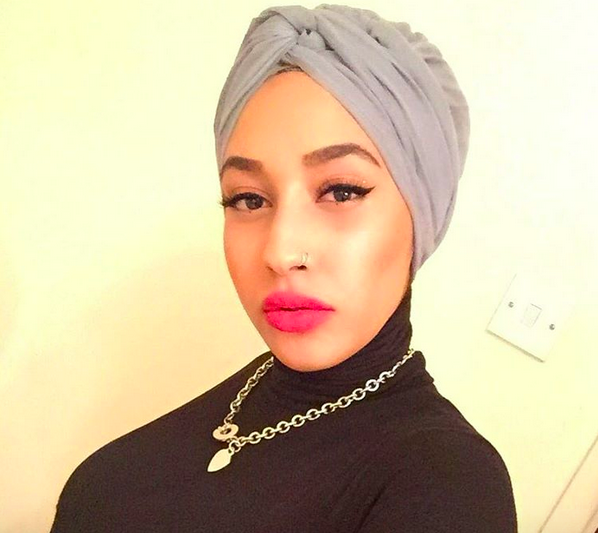 Muslims are projected to spend $484 billion on clothing and footwear by 2019, an increase from $266 billion in 2013, according to a 2014-15 study commissioned by Thomson Reuters. Making affordable and luxurious fashion relatable to more than 1.6 billion Muslim consumers worldwide — it is indeed a smart business strategy on H&M's part. 
As a salute of admiration for H&M, I hereby pledge that I will from this day forward as a dedicated modest Muslim consumer, shop until I drop with the aspiration to truly shine in H&M's Fall clothing.
And, yes, I just added that as another excuse for my shopping expenditure. Certainly a solid one, don't you think?
Now, you must pardon me as I further strategize my inner-fashionista conquest with none other than H&M, of course! 
---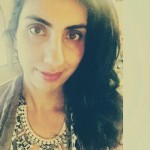 Naila Sheikh resides with her husband and two kids in Houston, TX. Born and raised in Holland, she has a keen interest to keep up with the current affairs around the world. Her everyday life, apart from playing mommy, also consists of Food Blogging on her website: NailasKitchen.com.