by Hani Khan 

Ever wondered how actors and actresses, not born to star families, get their start in Bollywood?
The Bollywood Project recently spoke to Hollywood casting assistant and Brown Girl Magazine movie reviewer Keertana Sastry to get the inside scoop as to how the film industry really works.
Keertana broke down and dispelled many popular myths and rumors as it pertains to casting roles in Bollywood. Curious about what your favorite stars mean when they say "they don't have dates" for a movie? Are they actually being genuine or is there a double meaning behind the saying?
She said the answers to the questions above could range from: "I don't want to do this project" to "I'm interested in this project but give me more money" to possibly "I don't want to turn this movie down for the legit reason but my answer is no."
Alex Parrish. Prem Malhotra. Rizwan Khan. All of these names hold weight and meaning behind the character from gender to the ethnic group to religious identity, so how much responsibility do filmmakers have when creating character names? 
The podcast's co-host, Uzma, put it as: "Indian names need more visibility, people need to be able to pronounce our names."
Keertana explained, "a name is sometimes just a name but it does get tricky when the name reflects you to be of a race of which you are not. The name shouldn't matter but the identity and ethnicity behind the name, if it's not what yours is, is where the issue lies." But Uzma put it as "Indian names need more visibility, people need to be able to pronounce our names."
Alia is synonymous with Dharma, Parineeti is linked to YRF, Katrina is tied to Salman Khan (albeit for probably different reasons) but a majority of Bollywood casting comes to what "camp" you belong to – whether it's Dharma, YRF, Phantom etc. Most Bollywood actors/actresses have a tendency to stick to a production house or director when it comes to their movie choices, to 'grow and develop a healthy working relationship' with but does that actually help them grow actors?
Listen to THP co-hosts Uzma, Hani, and guest speaker Keertana, rant about Bollywood camps and more on The Bollywood Project: '
A Discussion on Casting in Bollywood ft. Keertana Sastry!
' 
---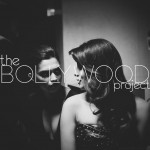 Weekly episodes can be found at "The Bollywood Project" on iTunes or at Podbean. They are released Monday mornings, in time for your morning commute, and the discussion episodes are available every other Thursday. Follow the co-hosts, Hani and Uzma, and "The Bollywood Project," on Twitter.