Manish Dayal has graced the big and little screen in an array of roles, from flicks like "The Sorcerer's Apprentice" and "Walkaway," to guest appearances on our favorite shows (especially crime shows), but it seems Dayal has officially made his grand entrance in Hollywood and has gained the recognition he deserves. Here is everything you need to know about Dayal, who Entertainment Weekly calls, "the next big thing!"
1. He was born in South Carolina, but his parents are originally from Gujrat, India.
2. He is a Patel, but he uses his grandfather's first name, Dayal, as his stage name.
3. His middle name is Sudhir, which follows Gujrati tradition being that his father's name is Sudhir.
4. He graduated from George Washington University in 2005. Dayal's interest in acting originated during his time at college.
5. He was mainly interested in directing and producing, but discovered that he loved being in front of the camera.
6. His first acting job was in South Carolina, where he played the character of Jack from the play "Jack Be Nimble," in kindergarten.
7. His official acting career started with commercials for fast food companies, including McDonalds and Dominos Pizza.
8. His major roles have been on television shows, such as AMC's "Rubicon" and the CW's "90210."
9. He has been a guest star on popular television shows, like "Switched at Birth," "The Good Wife," "Law and Order: Criminal Intent," "Law and Order: SVU," "Outsourced" and "CSI" — to name a few.
10. He has played characters in "Grand Theft Auto" video games.
11. He is now back in the public's eye  with his recent starring role in "The Hundred Foot Journey," as Hassan Kadam. The young star was also in good company on the set, with director Lasse Hallstrom and producers Steven Spielberg, Oprah Winfrey and Juliet Blake.
12. In upcoming news, he will be playing the lead role in the upcoming film based on Anjan Sundaram's first book  "Stringer: A Reporter's Year in the Congo." Dayal will play Sundaram, a freelance journalist who ventures into the Congo.  The memoir was featured on "The Daily Show with Jon Stewart," and the American Booksellers Association named it one of the best U.S. debuts of 2014.
13. Dayal has been called a "heart-throb" and even a "demi-god," due to his recent acting roles.
14. Following the success of "The Hundred Foot Journey," his gorgeous face has graced magazines such as Vanity Fair and Interview.
15. He works with The Nanubhai Education Foundation based in New York City, which works to improve education in rural India.
16. He has stated, Steven Spielberg was his idol growing up.
17. His favorite Steven Spielberg film is "Jurassic Park."
18. When he auditioned for "The Hundred Foot Journey," he had no idea what the story line for the film was, he only knew that they were casting an Indian boy.
19. He admits that he is still hustling, as he is in the beginning of his career, and he thinks it's weird seeing his face on telephone poles.
20. One of his main hobbies is photography. (The real kind, not Instragram filters.)
21. And we can't end this list without mentioning, People Magazine recently named him #SexyManofTheWeek!
dang this is COOL. Thank you to @PEOPLEmag for using my mug in #SexyManOfTheWeek @KatePeople @Caitkeating pic.twitter.com/KYaKhbq2oG

— Manish Dayal (@DayalManish) November 14, 2014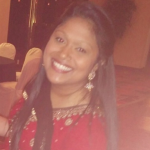 Subrina Singh is a passionate young writer. After completing her degree in all things Indian at Stony Brook University, she is now pursuing her Master's Degree at Columbia University. More recently, she has become committed to using her experience with mental illness to help better the mental-health awareness within the South Asian community. Subrina enjoys writing, reading and drinking Starbuck's Passion Tea Lemonade while singing Bollywood hits of the Golden Era. Follow Subrina on Twitter for her reactions to Pretty Little Liars every Tuesday night!