The following post was originally published on our partner website, India.com.
After a four-year hiatus, acclaimed Bollywood director Karan Johar is back with his next directorial venture, "Ae Dil Hai Mushkil." Starring Ranbir Kapoor, Anushka Sharma, and Aishwarya Rai Bachchan in lead roles, the film's teaser released a week ago.
In it, we see a glimpse of the gut-wrenchingly passionate, and sometimes heartbreaking love stories we have grown used to seeing from Johar.
In the teaser, we see a "Yeh Jawaani Hai Deewani"-style playful and adventurous love between Kapoor and Sharma, whose chemistry in Anurag Kashyap's not-so-successful "Bombay Velvet" inspired Johar's casting. On the other hand, we see a steamy, passionate attraction between Kapoor and Bachchan. This is Bachchan's first movie with Johar, fulfilling his dream to work with her after allegedly failing to cast her in previous hits including "Kuch Kuch Hota Hai," in which she was offered the role of Tina (later played by Rani Mukherji) "Kabhi Khushi Kabhi Gham," and "Kabhi Alvida Na Kehna" (which starred both her husband and father-in-law).
The real scene-stealer, however, is Arijit Singh, whose melodious vocals for the profoundly moving title song serenade the teaser, and already has the makings of a hit. The full song released on Saavn today as well. The ADHM soundtrack was composed by Pritam.
So far, we know only a few things about the film and the teaser has kept us on our toes as it doesn't reveal too much about the story. Johar has previously revealed that Kapoor plays a Hindu man named Ayaan, while Sharma plays a Muslim woman named Alizeh and Bachchan plays a woman named Saba Taliyar Khan.
The film also stars Pakistani actor Fawad Khan ("Khoobsurat") in a cameo as a DJ and Lisa Haydon, who doesn't appear in the teaser. Shah Rukh Khan is rumored to also be playing a cameo in the film.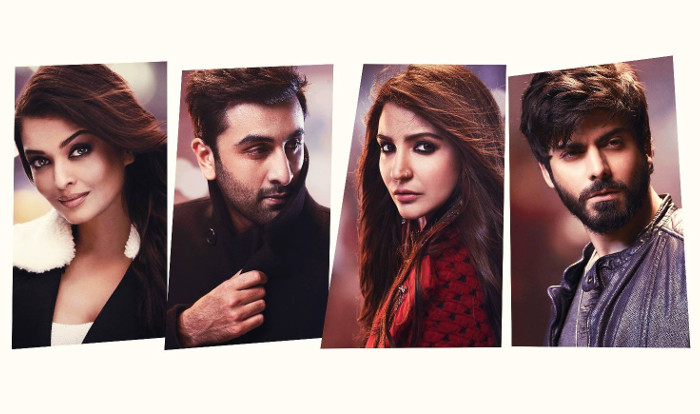 [Photo Credit: Facebook/DharmaProductions]
Johar announced ADHM in 2014, after completing the screenplay in just 30 days. He said the idea for the film came to him while he was in New York after he was working on a story for over a year and a half.
"…it is not a conventional love story or love triangle," Johar said in an interview with Times of India. "It's a film that dwells deeply on relationships, heartbreaks and how love completes you, defines you and yet leaves you wanting for more. I have never had, in my entire career, a film that has come to me so fast, so organically and so from within."
Shooting for the film began in September 2015 in London, Paris, and Vienna. Earlier this year, the team was seen wrapping up filming in Rajasthan and Mumbai.
The full trailer for "Ae Dil Hai Mushkil" will release in theaters with "Baar Baar Dekho" on September 9. The film will release on Diwali on October 28, clashing with Ajay Devgn's "Shivaay."
---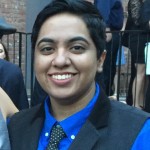 Priya Arora is a queer-identified community activist, writer, and student. Born and raised in California, Priya has found a home in New York City, where she is currently pursuing a Master's degree in Counseling Psychology at Teachers College, Columbia University. Priya's passion and research lies in capturing and fostering the needs and experiences of South Asian American LGBTQ people, with a mental health focus.