by Zara Husaini
This following post is brought to you by our sponsor, CoShNYC, and was originally published on our partner website India.com. All photos are courtesy of Brown Girl Photographer Grishma Patel.
Thanks to a long family history, the diamond business is in Simoni Shah's blood—but so is entrepreneurship. And Shah is doing everything she can to make both of these components major parts of her professional identity.
The 25-year-old New York native always knew she'd wind up working with diamonds like most members of her family do—but that doesn't mean her story isn't all her own.
"My entire family was in the business, so I always knew in the back of mind that I would end up in the diamond industry, but never thought I would go into it right after college," Shah said.
Shah is the co-founder of boutique diamond company CoShNYC, which offers custom diamond jewelry, cleaning/diamond replacements and free personal consultations. She also literally shares a desk with her father.
"You can imagine what that's like," she joked.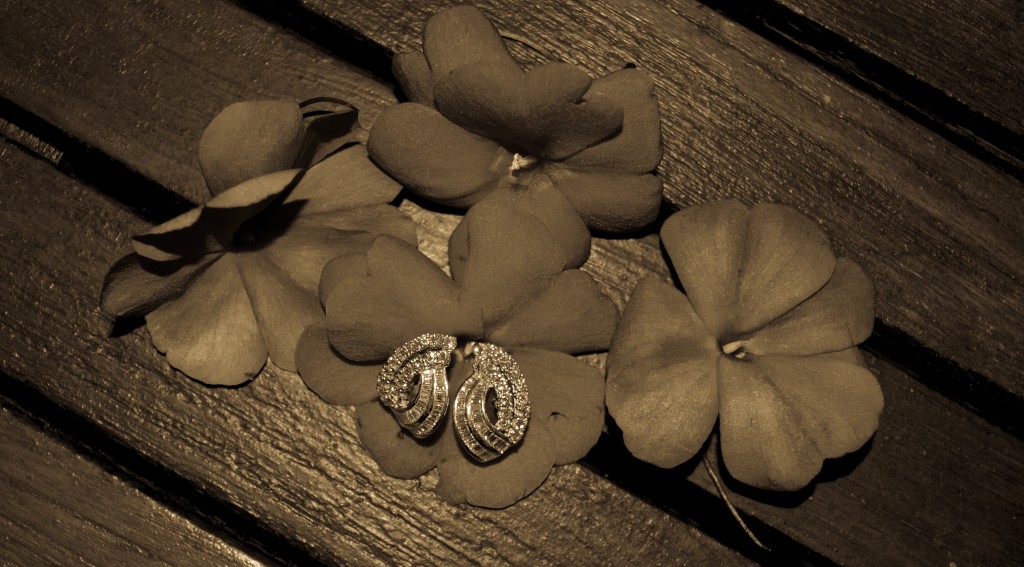 But despite the fact that she works within her own family's business, Shah is adamant about a couple of things: CoShNYC is a separate venture from her family's business, and the stereotypes that may exist about working with family members don't apply to her.
"When people hear the words 'I'm joining the family business,' they automatically think [I have] unlimited vacation days, can go in and out as I please, [and that I] just [have] to delegate the work—that is not true," she said. "Working in a family business is really tough especially because you have such close personal relationships with the people you work with."
Balancing personal and professional relationships isn't the only difficulty that arises when you work at a family business, according to Shah.
"It was tough in the beginning, when I was known as the 'boss's daughter' and people didn't take me as seriously," Shah explained. "It took a lot of time to earn the respect of the team [since I] have been around [them] since I was a child."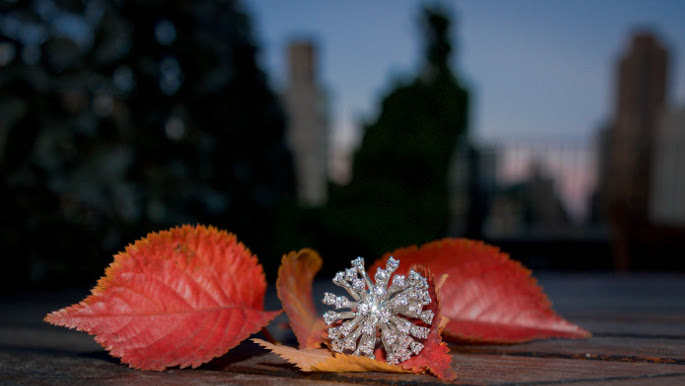 But ultimately, Shah was able to prove her own worth, she said.
"Slowly as the months went by, everyone realized I was capable of everything that I was doing and finally was considered a part of the team."
As for what sets CoShNYC apart from other private jewelers, Shah explained that they have two unique qualities—extensive knowledge about diamonds and exceptional customer service.
"We come from families that have been in the industry for more than three generations, we have been GIA certified, and we teach each client about the product that they are buying," she went on to say. "Simply put, we care about our client and their needs. Every piece we make is assembled in New York City."
More so, Shah said her team is involved not only in the diamond-making process but also in the couple's story and proposal. To put it simply, she said:
"We enjoy being a part of their once in a lifetime life event."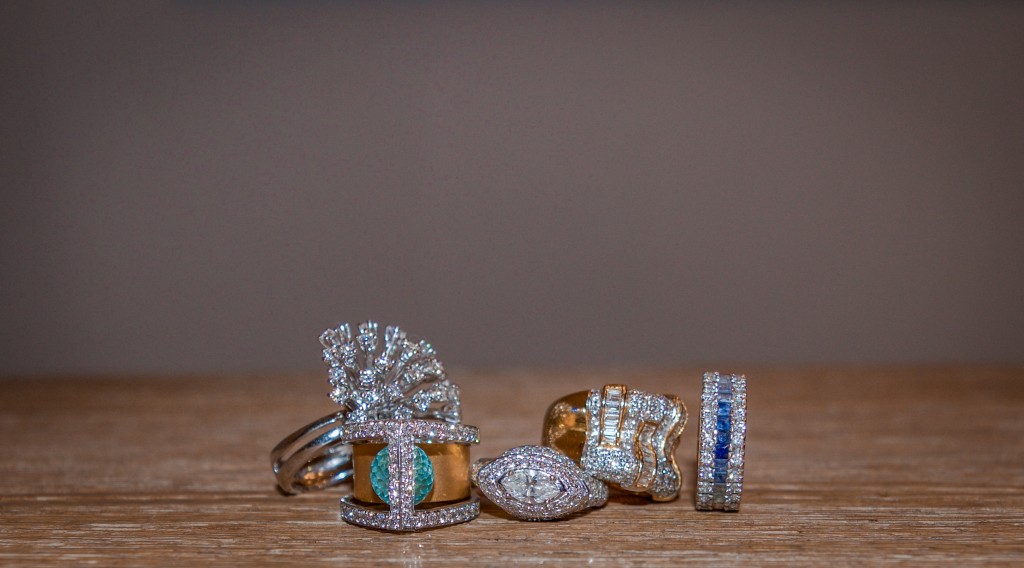 Shah's most distinctive quality is that she is something of a lifelong entrepreneur.
"From the moment I started interning, working and going to college, I knew I was born to be an entrepreneur," she said. "Attending Boston University's Questrom School of Business, I knew my future was in entrepreneurship."

"I never enjoyed working and interning for someone else," she elaborated. "I went through high school and college working and interning to gain experience, but I knew I was not cut out for that. Every day, I come up with all these crazy ideas—and hopefully, one day, I will be able to implement them. CoShNYC is a stepping stone for me, and as we continue to grow this company, I hope to venture out of diamonds as well."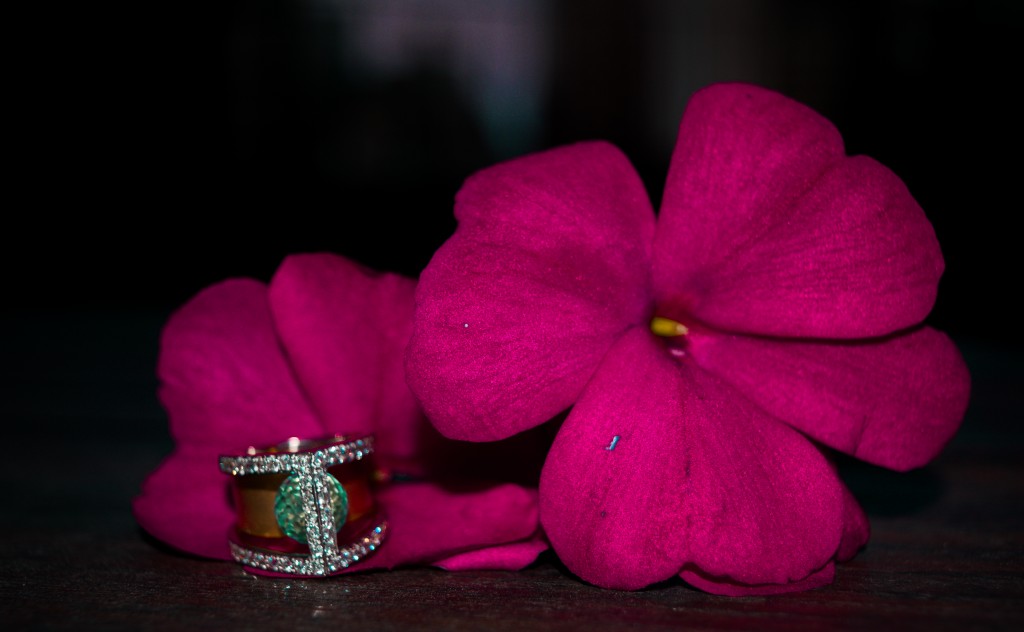 Shah has had plenty of insight into the diamond industry, thanks to her family's connections. Despite this, she believes her strength lies in the fact that she has tapped into the mindsets of her consumers.
"Starting CoShNYC was my way of modernizing my work style," she said. "I have always been interested in jewelry, and have always been good at working with people as well, so this allows me to work the most efficiently and to the best of my ability. In today's day and age, I think it is really important to engage the consumer. He or she has to be able to trust you—especially in this industry where the product isn't worth 50 dollars or 100 dollars [but] over a few thousand dollars."
Her commitment to modernizing her company is evident in the way she communicates with consumers as well. "We believe in transparency," she confessed. "We will educate the customer with everything they need to know to make their final decision. Social media is a big part of our company image. We want it to help our potential customers and current customer be comfortable with us."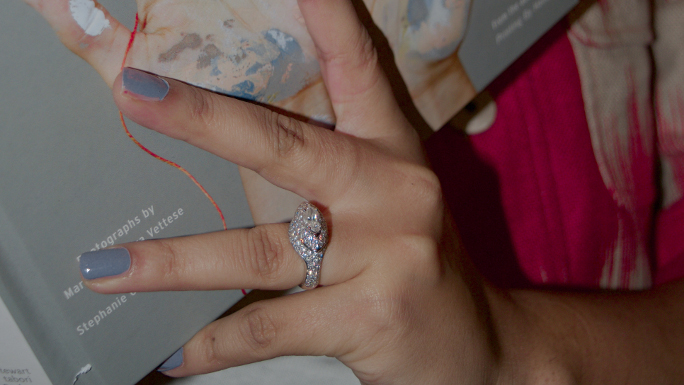 With ambitious goals for the company's growth in five years, Shah said she wants CoShNYC to be a one stop shop for engagement rings, wedding jewelry, and everyday diamond jewelry.
The natural entrepreneur calls "the flexibility" her favorite part of her self-starting lifestyle.
"It's not a nine to five job. It's a 24-hour job, but you can use your time as you wish," she said. "The company is yours so you are able to do what you want with it. You don't have to answer to anyone and don't have to deal with a tough boss. I love being able to implement all the ideas I have whenever I want and if it doesn't work out, I'm not getting yelled at."
If this sort of entrepreneurial life sounds like a dream come true, Shah has one piece of advice for you:
"You really need to love what you're doing and believe in your product," she said. "If you can't do that, don't start your own company."

---
CoShNYC

offers personal consultations to help you build your dream jewelry piece. Their talented sales professionals will walk you through every step of the process. As you pick through parcels of diamonds and gems, they will make sure you are educated about the investment you are making. Whether the design comes to you in the evening overlooking the sparkling skyline, is scribbled late at night on a cocktail napkin, or thought of early in the morning on the packed subway, your custom piece will be brought to life through expert craftsmanship.
---
Zara Husaini is a Chicago-based writer/editor who has covered everything from fashion to breaking news. She's a graduate of the Medill School of Journalism. You can find her personal blog at statementscene.com.