The following post is brought to you by our newest sponsor, Shan Foods, producer of premium spices, mixes, and ingredients from all over the world.
No matter who you'll be voting for on November 8, chances are you—along with millions of Americans— will be watching the election results unfold over the course of many hours on Tuesday night.
I decided to host an election night party with a group of friends to pass, what I anticipate, will be an anxiety-ridden night this year. Want to host your own party? You may be stressed about who'll clinch the presidency but, you shouldn't feel stressed on hosting your own election night party. Here are my tips!
Since election night falls on a weeknight, I won't have much time to cook or decorate the day of so I'll do a little prep over the weekend and pick up some decorative items.
I'll use disposable eating ware and colored food as part of the decor. I'm a sucker for a themed party complete with color schemes so, to satiate the theme monger in me, I'll buy red, white, and blue disposable plates, cups, and eating utensils to set the mood for a festive, patriotic night.
I've requested that each of my guests bring food that is one of the three colors of the flag. Extra props for bringing a dish with all three colors! You may offer these suggestions to help build a patriotic spread: Terra colored red and blue chips, red and blue tortilla chips, bocconcini, cherry tomatoes, salsa, cream-based dips—the choices are plenty!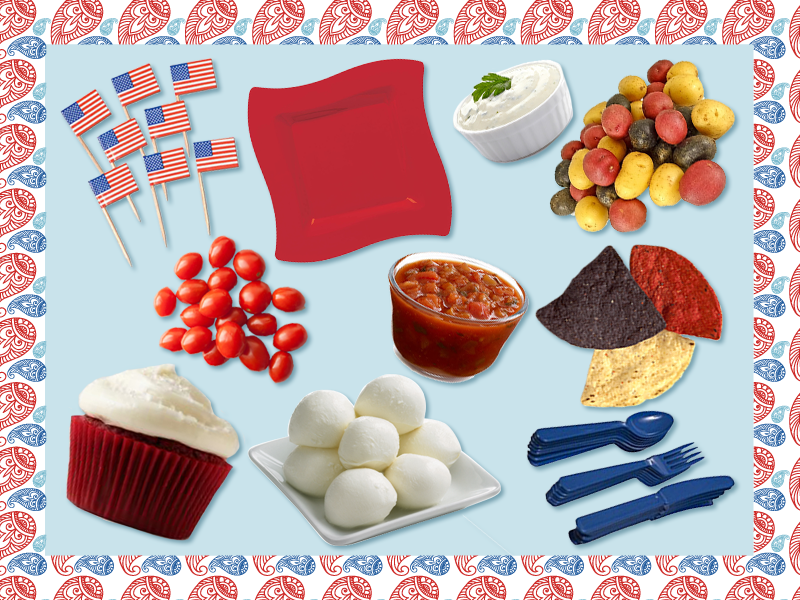 Since my friends will be bringing snacks and I'll be hosting, I plan on making one simple, crowd-pleasin', finger lickin' dish—my beloved tandoori chicken wings!  Hey, it's a watch party, not a formal dinner, so I figure I can get away with serving grubby snacks throughout the night. Plus, this dish is easy to cook in bulk with very little fuss and it's always been a favorite amongst my friends.
Now, to show you how easy preparing this dish is, allow me to break it down. I'll marinate the chicken in the morning before leaving for work and cook the wings either right before my guests come or even after they arrive. The wings only take 40 to 50 minutes to cook. I can serve other foods for guests to munch on while I cook and we all settle into the historical night!
Can't marinate the chicken it in the morning? No worries. The wings will taste better the longer the masala and sour cream seep in but you won't be left with flavorless wings if you can't marinate it in advance. You can mix the wings with the other ingredients and bake immediately if you're pressed for time.
The recipe I'm sharing calls for 3 pounds of whole chicken wings, which means the 3 parts of the wing are intact: the drumette, flat/wingette, and tip.  You could break this down into separate parts but why add extra work? They are just as delicious whole.
Three pounds comes out to be about 10 whole chicken wings. Depending on how big your crowd is and what other food you'll be serving, you will want to allocate at least 3 and up to 5 whole wings per guest. My recipe is easily multipliable so increase ingredients as needed to feed a big crowd.
As I stated in my last post, I use Shan masala mixes when I need help in busting out a dish and have it taste authentic i.e. like I mixed and roasted spices myself!
Shan's Tandoori Masala provides a "seasoning mix for tandoori style barbecue chicken" and has a recipe on the back of the box. You could use this recipe to create delicious tandoori style chicken wings. The recipe even calls for red food coloring which would definitely be in line with the night's color theme!
I omit the red food coloring, though, and put my own spin on making delicious tandoori-style chicken wings. Either recipe won't mislead you!
Finally, as a tasty accompaniment to the wings, I plan on serving a minty dip. Again, it's easy to make with Shan's help.  I combine 1 cup sour cream, a handful of finely chopped mint sprigs, 1 teaspoon Shan Chaat Masala, and a squirt of fresh lemon juice. Voila! Your dip is complete.
Enjoy your election night party! Be sure to share pictures of your chicken wings and patriotic party spread with hashtags #Shan and #TasteHappiness. Remember to live the spicy life!
Tandoori Chicken Wings
makes 10 whole chicken wings
Ingredients
3 pounds whole chicken wings
½ cup sour cream
2 Tablespoons Shan Tandoori Masala
1 tablespoon honey
juice of 1 lemon
Directions
Preheat oven to 400F.
Combine sour cream, Shan Tandoori Masala, honey, and lemon juice in a large mixing bowl. Add chicken wings to bowl and coat thoroughly with mixture.
Place coated wings on a parchment paper-lined sheet pan and bake for 45 minutes, flipping wings halfway through cooking time. Serve hot with lemon wedges, sliced onion, and sour cream-mint dip.
---
Shan Recipes' offer unparalleled expertise in taste of traditional cuisine. Procuring the best-in-class spices and ingredients from all over the world, Shan ensures pure and premium quality through manufacturing practices such as 'Cryogenic Grinding' and 'V-lock technology'. This enables the consumers to get the product in its purest form with the natural freshness, taste and aroma of the spices.
---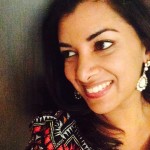 Soni Satpathy-Singh is a recipe writer and developer who resides in Manhattan. She is either always cooking or eating be it for work or simply because she loves to! She is working on her own cookbook and also recently created "Sketchy Desi" which provides daily humor, greeting cards, and apparel that celebrate brown culture. To see more of Sketchy Desi's work, visit SketchyDesi.com or stay tuned to upcoming posts on Brown Girl Magazine.