by Jinal Shah 
This post was originally published on our partner website India.com:
Ask Dhruv Marwaha about his networking formula and he will quickly break it down into two simple steps: "Step one: attend a conference, meet people and then engage in networking. Step two: maintain those contacts and build your reputation in the community."
This may seem obvious, but there are so many of us who do not take the first step of attending such conferences or take advantage of networking opportunities.
Network of Indian Professionals North America's Conference Chair Marwaha described networking as "a marathon rather than a sprint."
"You may meet a contact at the conference who ten years from now, may assist you in finding a job, may become a client or great referral source depending on your field. The opportunities are immense," he added.
Marwaha, a management consultant by trade, realized the importance of networking when he first attended a conference held by NetIP in Chicago—which is just one of the 24 chapters across North America.
NetIP North America, a national level non-profit organization, founded in 1990 caters to South Asian graduates and professionals of which 35 percent work for Fortune 1000 companies.
Born and raised in New Delhi, Marwaha said he came to the country in 2010 to complete his MBA from the University of Illinois at Urbana-Champaign.
"For someone who has not grown up here, it was an ideal platform to network across the country," he said. "There was so much to capitalize on, by becoming a part of this organization whether it was the awareness on the political involvement of Indian-Americans or being able to professionally develop through different workshops."

"Also, the cultural events the organization organizes helped me to stay connected with the South Asian community," he added.
Marwaha joined the organization's Chicago chapter in 2012 where he became the Vice President of Finance and subsequently the Chapter President in 2013.
"NetIP has given me the resources to build an extremely robust professional network all over the country with individuals in different industries and fields," Marwaha said. "The organization has helped me hone my leadership and people management skills. I have been able to strategize, organize and ideate my philosophy and vision."
Marwaha said he wants others to experience the same at the upcoming annual NetIP conference in New York. The three-day conference—which consists of panels and workshops on Columbus Day weekend from October 9 to 11—will celebrate the organization's 25th silver anniversary.
The goal, Marwaha said, will bring together South Asian professionals at the Marriot Marquis hotel in Times Square. The conference, themed "Begin Again," aims to inspire individuals to reinvest in the organizations and the communities in which they live and work.
"This year's theme signifies that no challenge is big enough, and that one is only as strong as one's next move," Marwaha said. "We want attendees to build relationships, explore new ideas and move beyond traditional boundaries through thought provoking panels and workshops, inspirational and motivational speakers, professional development seminars, and networking opportunities."
Marwaha said conference attendees can expect informative and diverse panel discussions on topics ranging from dating and relationships to Indian-Americans in politics, and crowdsourcing and crowdfunding. Some professional workshops include one on social media by Sree Sreenivasan, director of technology at the Metropolitan Museum of Art, on entrepreneurship by Vinod Bhatt, co-Founder of SAAVN as well as venture capitalism by Jalak Jobunputra of Future Perfect Ventures.
This year, the conference will also introduce two new panel discussions on health and legal issues, however, one of the most unique segments of the conference is the "Start-Up Competition"—a desi twist to the hugely popular business-themed series on ABC, "Shark Tank."
"The idea stemmed from the fact that there are so many budding entrepreneurs, who don't have the right platform to present their ideas and get relevant guidance and feedback," he said. "The competition gives such individuals the opportunity to submit their business plan idea and the top five selected companies will pitch their ideas in front of a live audience to a panel comprised of start-up advisors, angel/venture capital investors and product managers."
In addition to invigorating discussions and ample time to meet other like-minded South Asian folks, NetIP's gala reception dinner on Saturday night will be emceed by former Miss America Nina Davuluri along with a special keynote speech by Preet Bharara, U.S. Attorney for the Southern District of New York,  a comedy set by Hari Kondabolu, and a dance performance by Mystic India: The World Tour.
With a plethora of interesting sessions to choose from over the course of three days, there is only one thing to do, according to Marwaha:
"Come with an updated resume and elevator speech. You never know who you will meet! Be prepared to talk about what you do, what you have done and what you are excited about."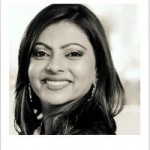 Jinal Shah is a New York-based freelance writer, who specializes in news, health, food, travel and lifestyle. She loves to travel (paid for or otherwise) and knows the difference between a traveler and a tourist. Shah also believes that the best stories come from Mumbai's locals. And when she is not writing, she can be found on the sidelines observing people and the world at large.