The best part about being a Desi girl? (Apart from the food, of course.) The stunning traditional clothes!
Just like anyone else I love dressing up in traditional Indian outfits for weddings, Diwali, Garba, you name it! The vibrant colors, intricate prints, and stunning embroidery are eye-catching, not to mention that traditional clothes are figure-flattering for just about any body type! I think when it comes to Desi clothing, a lot of people think that it can only be worn for "special events." However, that's totally a misconception!
Indian fashion is progressing and reaching new heights on a global level. It's amazing to see that the newer trends are all about ease of wear and comfort. The styles are looser and the length is longer.
Indian clothing is very versatile because it can also be given that modern twist and be mixed and matched with jeans or leggings, making the clothing more appealing to people of all ages.
Recently, traditional South Asian attire has been infiltrating mainstream western fashion—from jewelry and subtle prints to much more. It's easy to find Desi-style clothing and jewelry at more mainstream in mainstream stores including but not limited to Forever 21, Zara and H&M.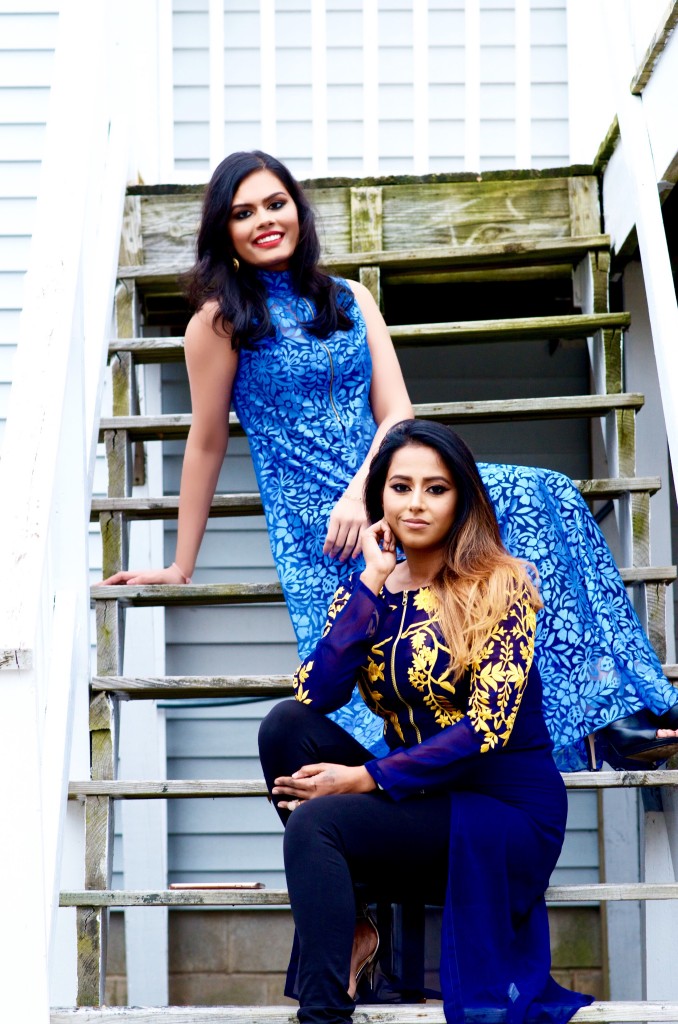 So, why not embrace our culture in our daily fashion choices outside of Desi events? I, BG fashion blogger Shreya of Luxury Belle collaborated with BG beauty blogger Hitesha, to show you how to repurpose our traditional Desi outfits to rock them for every occasion! We're both wearing full traditional kurtas that can be worn as a dress or a long tunic with a tank and leggings underneath (talk about versatility), paired with heels. I chose to glam up my makeup for a fabulous special occasion/night time look while Hitesha opted for a more natural look for a casual/daytime appeal.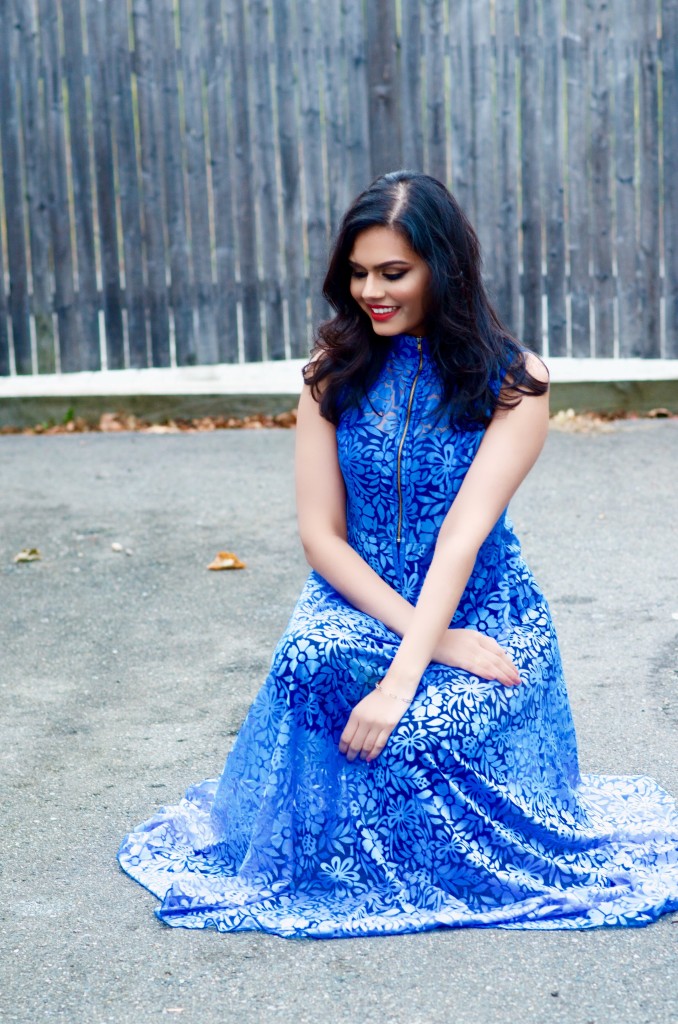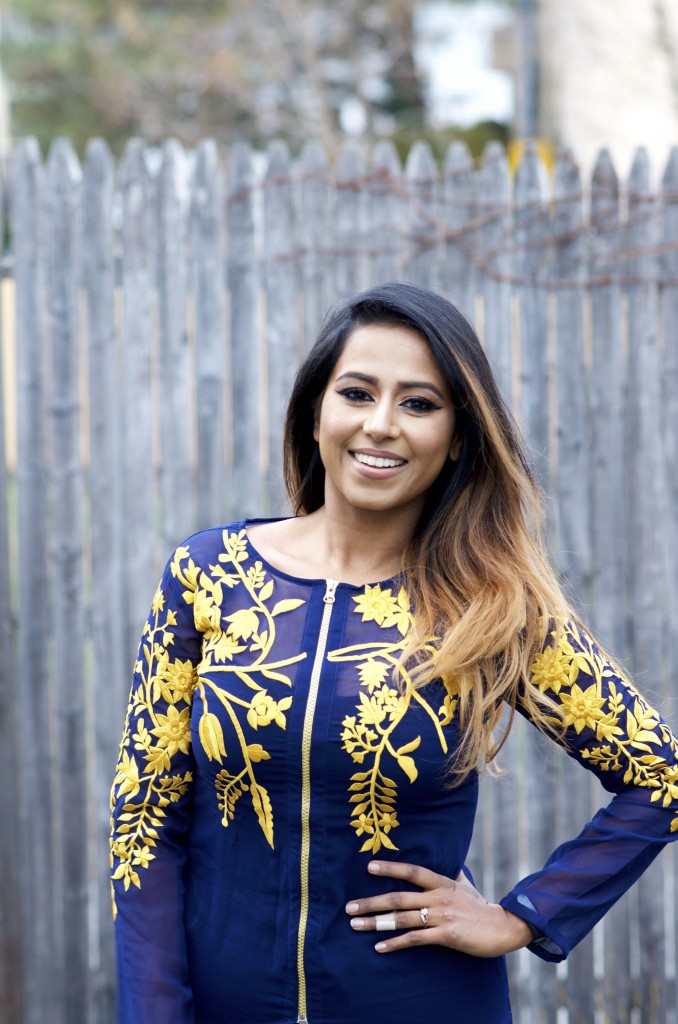 Depending on the style of the traditional outfit you choose, these kurtas can be perfect for a casual summer or beach day for a boho chic look, or they can be worn as a dress for an elegant nighttime look—and just about anything else in between. You can also add a blazer and leggings for a business chic look. The possibilities are endless!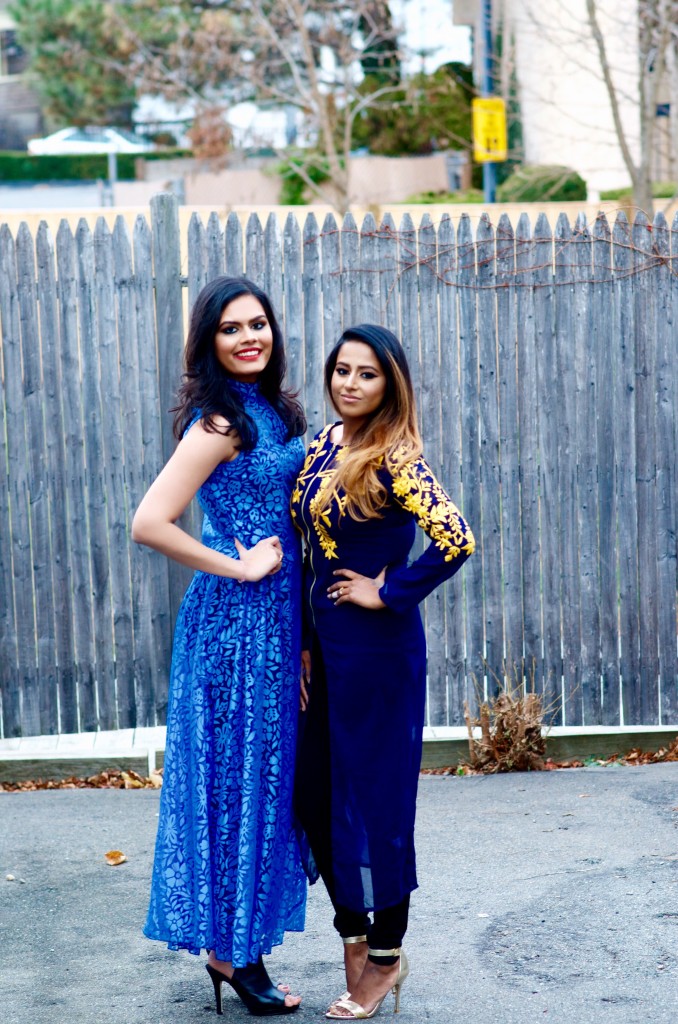 Here's your opportunity to make use of the gorgeous traditional clothes that have been hanging in your closet for years while turning heads everywhere you go!
[All photos are courtesy of Shreya Chaudhari.]
---
Shreya Chaudhari is a Boston based blogger. Her blog, Luxury Belle, is about fashion, lifestyle, and beauty. Along with being a blogger, she is also a full-time student striving for a career in the Healthcare field. When she is not blogging or studying, she loves to travel, shop, meet new people and spend quality time with her family and friends.