We all fell in love with Ranveer Singh and Deepika Padukone's chemistry on-screen in the box office hit "Ram Leela" and "Bajirao Mastani," but knew this chemistry was more than just an on-screen romance. Over the past few years, they have allowed fans to lay their trust in the couple's relationship, giving their celebrity name "DeepVeer" much credit.
The couple has been dating for quite some time, but Ranveer has never been shy in confessing his love for his beautiful girlfriend, I mean come on do you blame him? She's flawless! The Ryan Reynolds and Blake Lively of Bollywood (the analogy works huh?) are all set to sing "Mendhi Laga Ke Rakhna" (presumptively) sometime in 2017!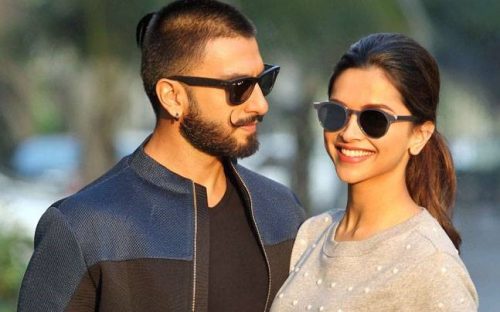 [Photo Source: Indiatoday.in]

"It's good, it's rocking. I love being in love. It's the best feeling in the world. I have never felt like this before," Ranveer told The Times of India in an interview.
The way Ranveer looks at Deepika is how we all want our significant other to look at us on a daily basis. She's the only one he can see in a crowd of millions. Oh Deepika, you're a lucky girl.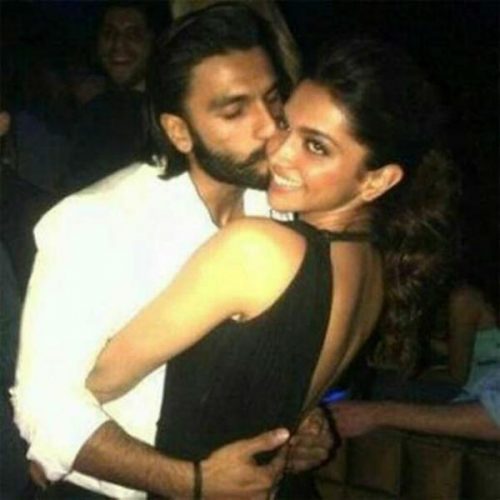 [Photo Source: Bollywoodlife.com]
 DeepVeer have participated in a lot of PDA recently, something that is still uncommon for Bollywood celebrity couples, and this picture went viral, but Ranveer couldn't care less. He loves Deepika and he isn't afraid to show it. This picture just screams "adorable," and we love it!
This just happened !!!! @deepikapadukone ? pic.twitter.com/FRwABqJKXe

— Ranveer Singh (@RanveerOfficial) December 18, 2015
If you haven't watched it a thousand times already where Deepika cuts off Ranveer's mustache after keeping that look for months for his role in Bajirao Mastani. Go watch it! That video is couple goals! They are so comfortable with each other where they can entertain and make us laugh for days. Super cute!
DeepVeer coordinated outfits at the 2015 IIFA awards. They can really pull off the red, and yet again Ranveer is not shy in broadcasting his love for Deepika in front of a grand audience—seriously he got down on his knees!  Everyone was left in total "aww."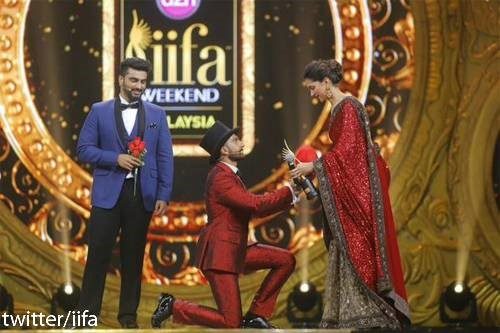 [Photo Source: Twitter.com/IIFA]
According to MTV India, DeepVeer will get hitched in 2017, and we are so happy for this power couple. We already know Deepika is going to look gorgeous at the wedding and Ranveer will be handsome as always, it's going to be spectacular and us fans are way too excited, and just maybe we'll get an invite to the wedding (a girl can dream/hope/pray).
---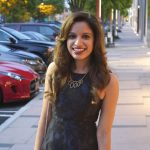 Tayeba Hussain is a native New Yorker, with dreams of becoming a talk show host with a giant cliché coffee mug one day, a la your next Tyra Banks, or Ellen DeGeneres. She's in love with all things media and has also been published on MTV news. You can check out her MTV articles here, and follow her on Instagram @simplytaystyles101.