I am not sure how other people felt when Bollywood actress Deepika Padukone recently broke her silence about her personal struggles with depression and anxiety, but I was relieved.
Relieved that someone had spoken out about their struggles with mental health instead of seeing the words: Suicide, injury, hospitalization, exhaustion or the many others that seem to dominate the headlines when it comes to mental health.
It is only a mere two-years ago since actress Jiah Khan allegedly committed suicide in June 2013 by hanging herself from a ceiling fan. She left a chilling suicide note filled with experiences of violence, abuse and rape, and an abortion that led her to the point of despair. Perhaps, the most horrific part of Khan's note is the end:
All I want now is to go to sleep and never wake up again. I am nothing. I had everything. I felt so alone even while with you [referring to her partner]…."
Similarly, Padukone has described her battle with depression and anxiety as a feeling of struggling to wake up, according to an interview with the Hindustan Times. She goes on to say how sharing her story along with counseling and medical treatment has helped her immensely.
The importance of Padukone's story largely lies in the fact that she is a South Asian woman and a Bollywood superstar.
In a country and society where mental health is stigmatized and women disproportionately face that stigma, Padukone's openness about mental health is important because of the clout she carries with her stardom. In many South Asian communities, depression is synonymous with "weakness" or disbelief that a successful person from a "good family" can suffer from depression.
The first time I read about depression in a South Asian context was during middle school. In Monica Pradhan's book, "The Hindi Bindi Club," a first-generation Indian woman talks about her battle with depression while growing up. Her mother recognizes her daughter's struggles are the same as the ones her own mother faced in India.
However, while her daughter is treated with compassion and empathy, the grandmother was essentially left to die with no help. This story, like Padukone's, is also important. These stories, personal and fictional, depictions about depression normalize the fact that depression, anxiety and other mental health issues are just that: health and well-being issues.
When I attended Dartmouth College, there was a clear dichotomy between the mental health needs of the overall community and of minorities on campus, including South Asian students. While there were plenty of initiatives and statistics and college reports on mental health that I worked on and supported, I personally found that the incorporation of students' personal stories made more of a difference to the administration.
Shared stories allowed people a platform to heal and put the "otherness" we give to mental health a different context in regards to an individual and/or community. This idea of sharing stories and experiences publicly is especially important in a culture and society where stigma leads to poorer health outcomes including death.
The Humanology Project, a nonprofit organization founded by a Stony Brook University student, Neha Kinariwalla, was recently featured in Forbes' 30 under 30 in Healthcare. The organization aims to destigmatize illness by allowing people to share their experiences through blog posts, which the Humanology staff edit and fact-check.
To share a narrative about depression or other mental health struggles may not be as easy as talking about a physical ailment, but it is just as important. We need to start seeing depression and mental health in the same vein as we see a viral infection and physical health.
Padukone and others who have come out about their own struggles are letting their communities know that it is imperative to talk about mental health and to normalize it as a health issue that needs treatment and attention.
Stories often cause us to pause, think and sometimes act. If someone who is suffering from depression is able to do that, stories like Padukone's are important in leading the charge to help others suffering from mental health diseases.
---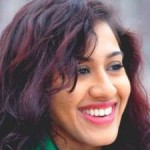 Vaidehi Mujumdar is an aspiring physician, writer, and researcher based in Washington DC. She's a contributing writer for India.com's US Edition. Her work has been published in The Guardian, The Feminist Wire, Media Diversified, and others. See more of Vaidehi's work on her website.