Movie Review: "Piku"
Cast: Deepika Padukone, Amitabh Bachchan, Irrfan Khan, Moushumi Chatterjee, Raghuvir Yadav, Ananya Sircar
Direction: Shoojit Sircar
Genre: Comedy, Drama
Duration: 2 hours and 3 minutes
My Rating: 4.5/5
Director Shoojit Sircar is back with another quirky, out of the box film, "Piku." The plot revolves around the relationship between a successful young daughter, Piku, played by Deepika Padukone and her dysfunctional father, Bhaskor Banerji, played by Amitabh Bachchan.
Living in a cosmopolitan city, Piku struggles to balance her life as a successful architect while taking care of her 70-year-old father, who is stubborn, has clashing ideaologies and is obsessed with his stool.
Even though Piku is fed up of constantly being interrupted by her father and regardless of their constant conflicts, they both are aware that they are each other's only support.
Thrown in the mix is the owner of a small taxi cab business, Rana, played by Irrfan Khan. Caught in between the father-daughter duo, Rana brings an outsider's perspective on Piku and her father's relationship. The film is interwoven with supporting characters that strengthen the overall plot.
Strong performances from the film's cast make the two hours fly by. Needless to say, this is Padukone's best performance of her career. While Bachchan and Khan always dazzle the audience, even they exceeded our expectations.
Sircar is known for making films that go against the norm of Bollywood. Like "Vicky Donor" and "Madras Café," there are no unnecessary songs and dance acts, no forced romances and no unrealistic action scenes. The film is simple, heartfelt and real.
Now, with the success of "Piku," Sircar has the power to change the future of Bollywood. If you are looking for a film that feels like a breath of fresh air, experience "Piku" with friends and family of all ages!
---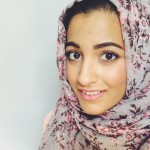 Hera Ashraf is a graduate with a Biology degree, hoping to pursue medicine. She is a self-proclaimed foodie with a passion for desserts. Coffee and Bollywood are her two most favorite things. She loves to read, even though she barely gets time for it anymore. Brown Girl Magazine allows her to write about the things she loves, and then shares it with the world. Her ultimate goal in life is to become a world wanderer.