Diwali is the festival of lights where we celebrate the triumph of good over evil. Let me virtually take you to Singapore, my home country, where we fondly call this beautiful festival, "Deepavali." It's actually the South Indian way of pronouncing Diwali, but it's caught on mainly because they make up the largest South Asian ethnic group here in the Lion City.
[The Lion City lights up in all sorts of colors and décor during the festival of Deepavali. Photo courtesy: The Strait Times.]
Deepavali never fails to bewitch me with the dazzling lights and array of colours displayed in our Little India district in the month of October. We have stunning arches, and bright lights, every year that are displayed to decorate the entire stretch of the roads.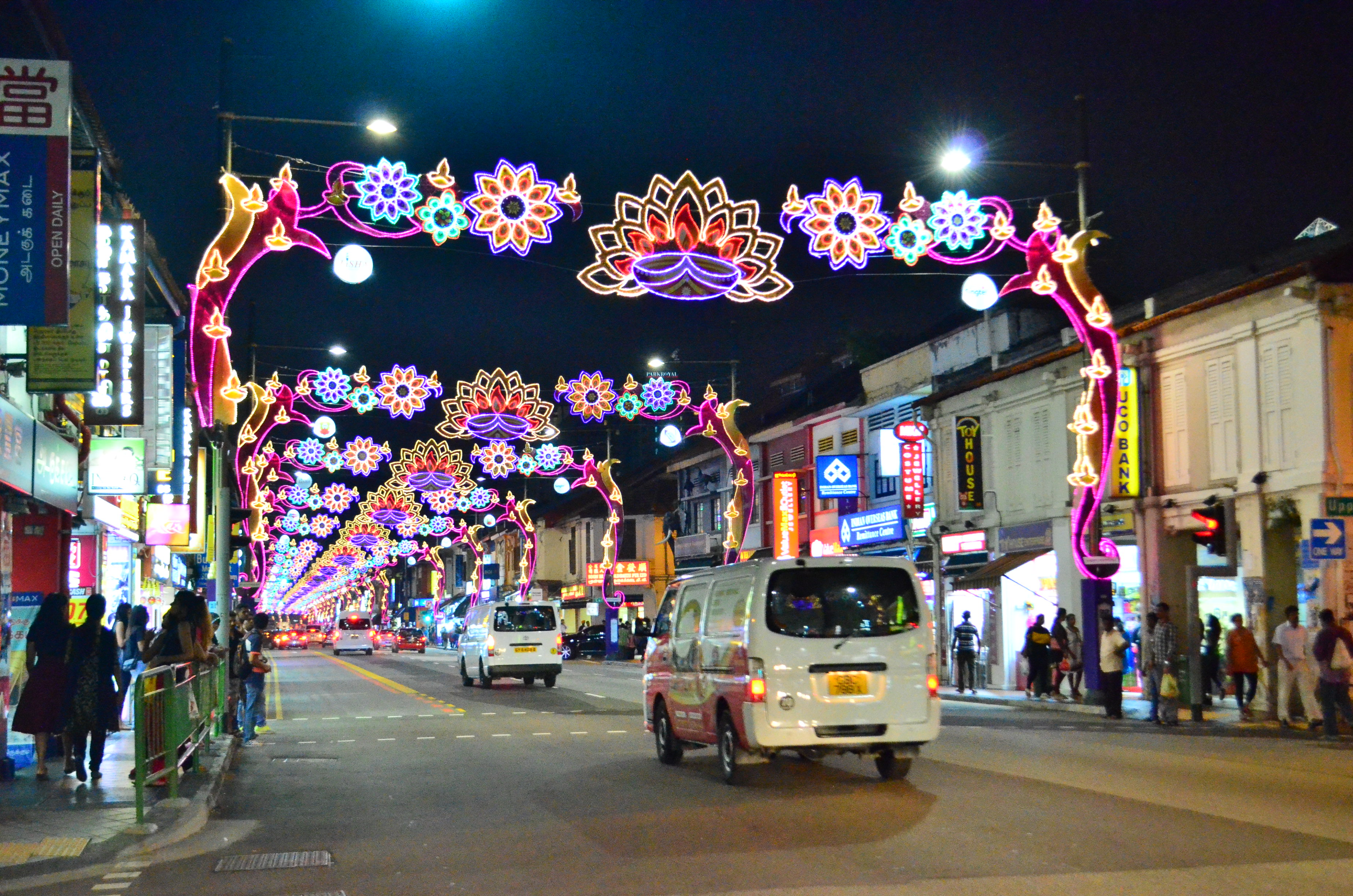 [The entire stretch of the roads is embellished to celebrate the occasion. Photo courtesy: Channel News Asia.]
Singapore's annual bazaar brings about huge crowds that are guaranteed to serve you the best bargains in your shopping experience. One can find everything there, and by everything, we mean anything and everything; beautiful saris and lenghas, jhuttis, carpets, finger foods, street snacks and more! Boredom is completely out of the question when you pay a visit to the bazaar.
Women can make a quick pit stop to get intricate henna designed on their hathelis or choose from colorful bangles displayed by the shopkeepers.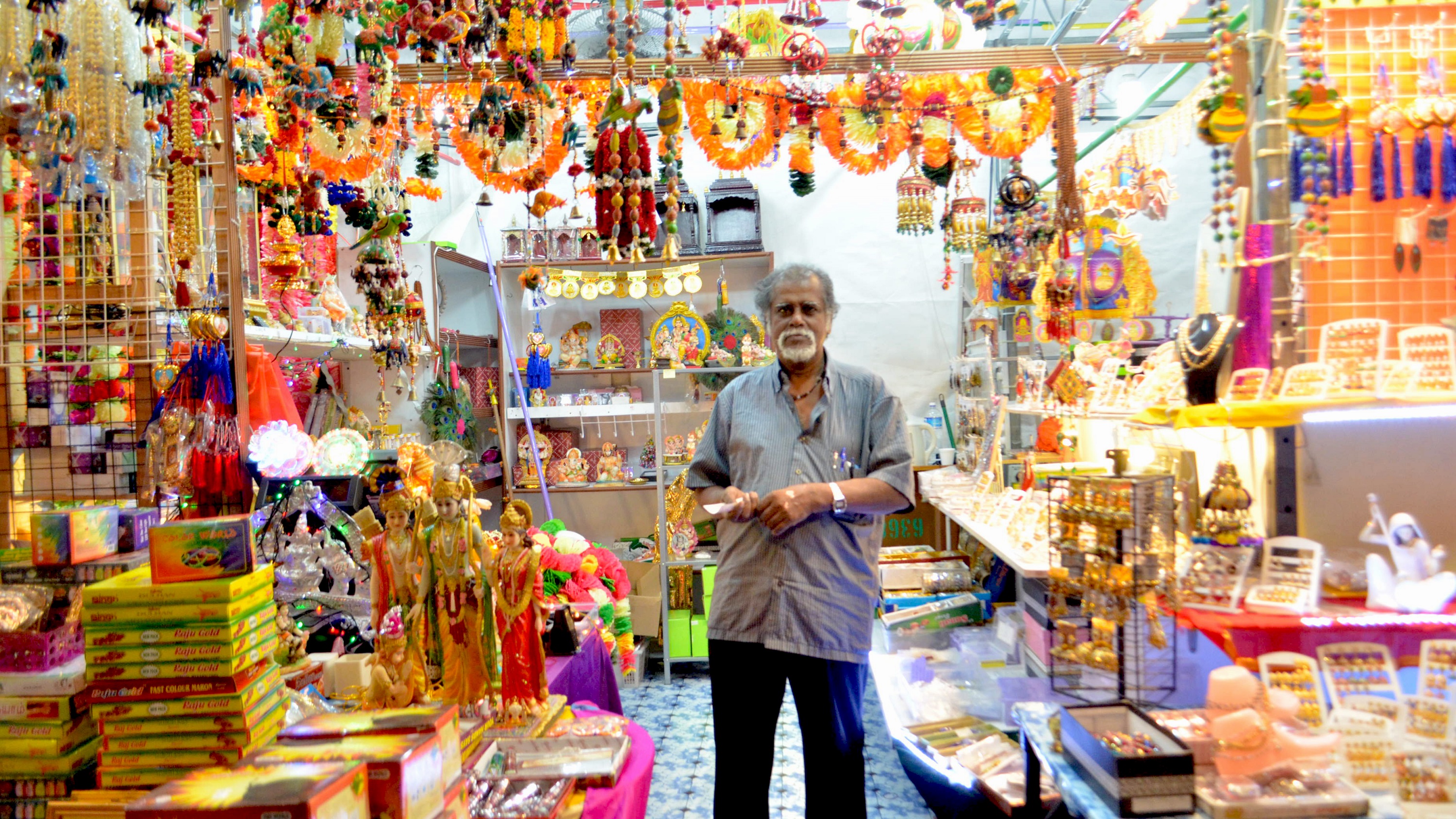 [Vendors, like the one above, make every shopper's experience at the bazaar unforgettable. Photo courtesy: Channel News Asia.]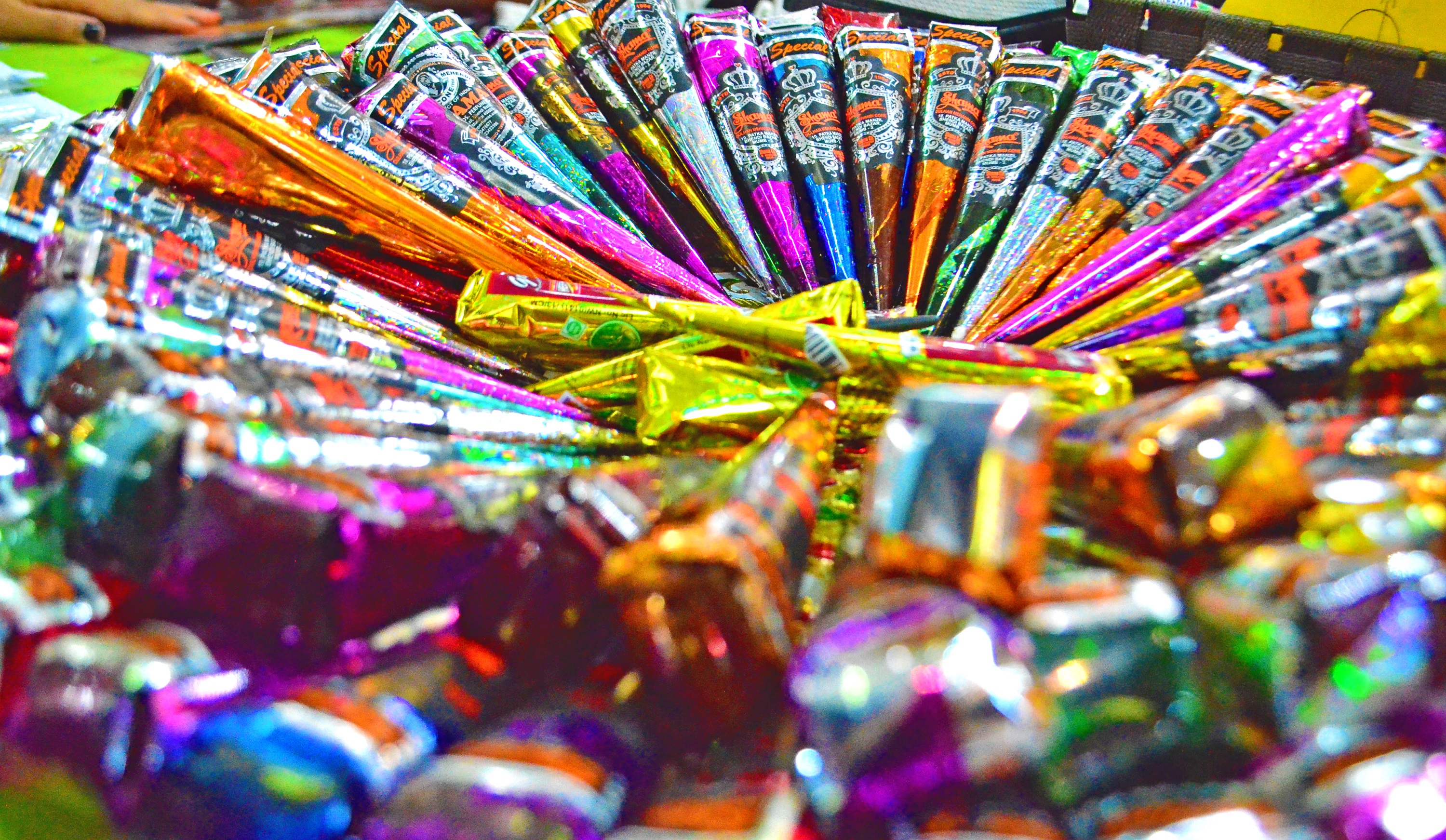 [A trip to the bazaar is incomplete for the ladies until they adorn henna on the palms of their hands. Photo courtesy: Channel News Asia.]
Singapore even launched its own Deepavali-themed trains this month. These trains were developed with the Little India Shopkeepers and Heritage Association (LISHA) together with the Land and Transport Authority. They will run along the North East Line from the Little India station till Race Course Road until the middle of November.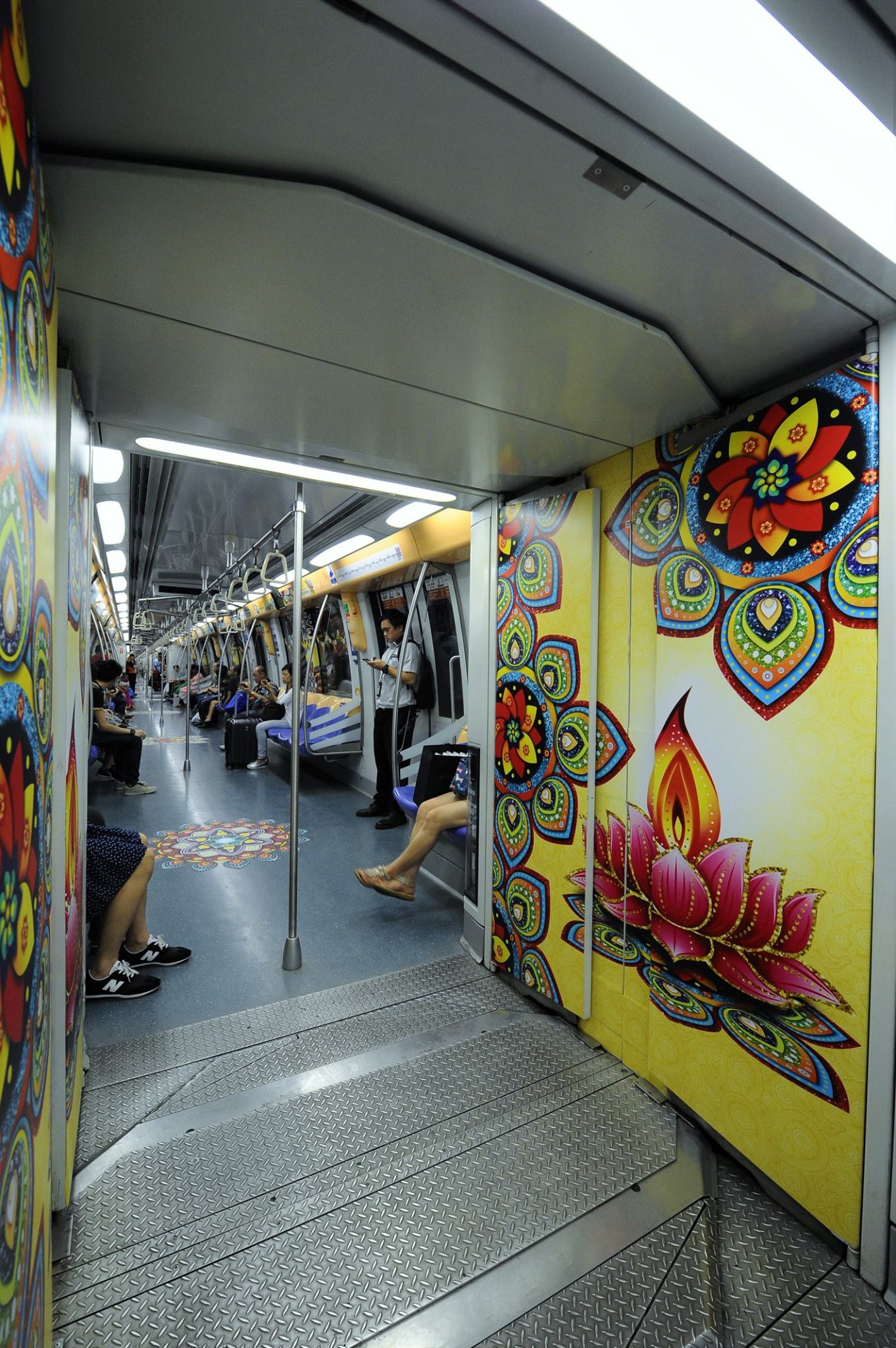 [LISHA and the Land and Transport Authority collaborated to add a bit of color to their passengers' commute this Deepavali; trains are seen decorated with images of diyas and  rangoli-inspired designs. Photo courtesy: Facebook.]
But even before getting into these customized trains, people are greeted with fancy festive décor right at the platform.
[Many commuters are in for a treat this month as platforms are customized for the festival. Photo courtesy: Facebook.]
I think it's needless to say that Deepavali has become an alluring festival in Singapore and other parts of the world. Happy Deepavali, BGs!
---
Tricia Ferdinandt is a Malayalee, Tamil and Gujarati girl born and raised in Singapore. She practices the Indian Classical art form, Kathak and cites Kangana Ranaut as her role model. When she is not looking at art and sipping on chai (or working to pay the bills), she spends her time watching Indian films of many languages.