It was over a month ago when FIBA (Fédération Internationale de Basket-ball), one of the national organizations that oversees international basketball competitions, humiliated two Indian basketball players Amjyot Singh, 22, and Amritpal Singh, 23, by asking them to remove their turbans at an Asian Championship qualifier game in China. According to Article 4.4.2 of FIBA's official basketball rules, they yet again asked Anmol Singh to remove his patka during a game at the FIBA Asia U-18 Championship at Doha, Qatar last week.
Since, this blatant act of discrimination and disrespect for the religious freedom and the symbolism of the turban, the Sikh community around the globe has united through a petition and the Twitter hashtag #LetSikhsPlay to request FIBA to reconsider this "turban ban." The outrage of banning the turban on the court has also led to questions of other bans against religious head garments like hijabs worn by Muslim women and yarmulkes worn by Jewish men.
As a result, FIBA announced that they would deliberate on this controversial ban and reconsider if it should be lifted at a conference in Spain on August 27. The fate of these acts of religious discrimination has been decided.
It is with much regret and great disappointment that I report, FIBA has announced it will not lift the ban, but will rather delay the decision.
The Central Board decided, it requires further analysis before a final decision is made. Both the Technical and Legal Commissions shall study and present options to the Central Board," said FIBA's Central Board, in a statement.
This decision is very disturbing and extremely disappointing. In 2014, where it is encouraged and reminded to humanity each an everyday that every man and woman is bestowed with equality, still there is such discrimination and bias.
It is especially sad when the purpose of these organizations is in a larger sense to find a "common ground" among nations of different religions, races and cultures, and unite them through sports and athletics. Ironic, that it is the same type of organization created for this purposes that has created and instilled bans that are clearly discriminate on the basis of religion.
It is especially alarming when other athletic associations such as FIFA (Fédération Internationale de Football Association) and NCAA (National Collegiate Athletic Association) have no such ban and have allowed Sikh-Americans wear turbans on the court such as, Trinity Univeristy's Darsh Preet Singh.
The question now is- WHY FIBA WON'T YOU #LETSIKHSPLAY?
We follow The Sikh Coalition's suit by calling foul on FIBA and their discriminatory practices against Sikhs, Jews and Muslims. Check out this video, and let us know if you are up to the challenge! #CallFoulOnFIBA 

It's time for @FIBA to embrace the diverse communities it represents and to modernize its outdated and discriminatory rules. #LetSikhsPlay

— SimranJeet Singh (@SimranColumbia) August 28, 2014
No logical reason for @FIBA to ban Sikhs and Muslims from wearing religious garments: http://t.co/5neTY3by87http://t.co/sZmLC5Lh6c"

— Michael DeCourcy (@tsnmike) August 26, 2014
#WhatSikhLooksLike – Playing basketball via the NCAA while @FIBA has yet to change their policies. #LetSikhsPlaypic.twitter.com/tN99B7zsQk

— SALDEF (@SALDEF) August 28, 2014
Announcement – @FIBA has let bureaucracy stand in the way of religious freedom. <ahref="http://t.co/FCivGrsgds">http://t.co/FCivGrsgds#LetSikhsPlay

— SALDEF (@SALDEF) August 28, 2014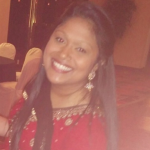 Subrina Singh is a passionate young writer. After completing her degree in all things Indian at Stony Brook University, she is now pursuing her Master's Degree at Columbia University. More recently, she has become committed to using her experience with mental illness to help better the mental-health awareness within the South Asian community. Subrina enjoys writing, reading and drinking Starbuck's Passion Tea Lemonade while singing Bollywood hits of the Golden Era. Follow Subrina on Twitter for her reactions to Pretty Little Liars every Tuesday night!