It took me years to accept the color of my skin. I vividly remember how emotional it was for me when a boy I dated called off our relationship because my skin color was darker than his.
He said, "I may not be accepted in his family because of it."
As you can imagine, I was haunted by his words for a while.
The fact is, it was not the first time I was made to feel that special life moments or situations would never happen for me, because of the way that I looked. There were subtle signs/gibes from childhood that made me realize that due to a genetic "accident," I should probably stand a few paces behind other girls who happen to have a fairer complexion.
At that time, all my achievements, years of education, musical training, and other talents seemed negligible. I was reduced to a color palette on a wall and that one statement that boy made, simply shook me. And, at that point, I saw myself as some others had seen me—it was a revelation. Am I really that dark? And if so, was it going to hold me back?
As a human being, it is natural to retaliate and my response to this one incident was to go out of my way to prove to everyone how beautiful I actually was. I spent years of my time and energy trying to prove that I was indeed attractive in spite of my brown skin. I did some modeling, participated in social functions, and I was the well-liked girl in college, minus the "mean girl syndrome."
And after all this, it took time for me to understand that there was no changing someone's perspective of me regardless of how hard I worked to be successful. There comes a low point in one's life when you look around and see that the only person that will value "you" for "being you" is, in fact, "yourself."
We as women have a strong tendency to discount our so-called imperfections by being the perfectionist in other areas of our lives. However, the fact remains that the color of our skin, no matter what shade of brown it be, is a part of who we are. After all, you are who you are.
As years went by, I learned a lot about myself. I discovered who I really am. I realized I was tired of trying to be, and instead, I wanted to just be.
Now, I am a woman who finds intellectual and emotional fulfillment in my everyday life. The boy who once hurt my feelings was simply a temporary wave in the ocean of my life. As a person who spent a large majority of her life trying to be something other than herself, I can tell you first hand that this is one impossible mission that Tom Cruise couldn't even save, and it is damn exhausting.
There comes a day where you will find yourself sitting on the floor, possibly crying, and thinking, "This is it, I'm done, and no more!" The moment that follows this is when you look at yourself in the mirror and see yourself for who you are, a beautiful brown skin girl.
What can I say, I stopped using the infamous Fair and Lovely skin lightening cream, refused to sit in the shade while everyone played in the sun, and I began to use Indian spices (turmeric) to cook and not lather on my face like it was cake-icing.
Finally, I understood and accepted what would bring a shine to my complexion were not fancy foundations or beauty facials, but it is the smile on my lips and the sparkle in my eye.
With that said, I, as a brown girl finally learned how to embrace the color of my skin and accept it just as it is. Brown is not my color, it is who I am, it is my pride, it is my pledge, it is my pleasure, it is the essence that flows through me.
---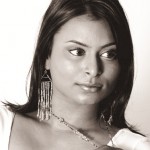 Gauthami Vemula is the founder and president of Color Me SAFE LLC. The organization works on bridging the connection between families of North Texas and the Child Protective Service System. She is also a child welfare consultant, activist, who raises awareness about child abuse and neglect while advocating for families going through child protection issues. She is actively involved in the community and serves on several boards, such as, Hope's Door, Empowering Women as Leaders, The Irma Rangel Young Women's Leadership School, HEAL, Against the Grain Productions, Chinmaya Mission of DFW, and Family Compass of Dallas, she recently joined Dallas Women's Foundation XIX Society. Vemula also has a passion for blogging, dancing, painting, traveling, theater.