by Rema Chandran – Follow @remachandran

The United Nations recognizes International Women's Day as "an occasion for looking back on past struggles and accomplishments, and more importantly, for looking ahead to the untapped potential and opportunities that await future generations of women." As we mark the day on March 8, Brown Girl Magazine celebrates strong and inspirational women who are just doing what they love – with style. And by doing so, leaving an inspirational legacy for the next generation of women.
Meet Parbati Chaudhury – a graduate in biomedical sciences turned full-time professional dance artist and Kathak teacher and Deepa Shah – winner of Business Women of the Year 2016 at the Asian Women of Achievement Awards.
With two very different but equally successful career paths, both these women share one very similar outlook on life: an unapologetic resolve to do what they love – and to continue doing it every day. Despite busy schedules, they kindly took some time out to chat with Brown Girl.
Parbati Chaudhury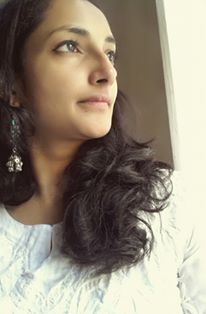 [Photo Courtesy Parbati Chadhury]
London-born and based, Parbati Chaudhury regularly features as a performer for the Pagrav Dance Company, Akademi (renown for "Navodit" & "Bells Revisited") and Kadam-Pulse productions ("The Rose and the Bulbul").  As a teacher, she leads Kathak classes across London for Pagrav Dance Company, Siobhan Davies Dance, and Srishti. In 2015, Chaudhury was the winner of two national youth dance awards – Akademi's Kathak Solo Category of Yuva, and Milapfest's Yuva Nritya Ratna Award. Most recently, she was awarded her first choreography commission from Akademi as part of an initiative created to support the professional development of innovative South Asian choreographers.
How old were you when you first discovered your love for Kathak?
When I was 8. My first teacher, Sushmitadidi (Ghosh), instilled a sense that dance and music are very powerful forms of expression that demand discipline, but she was also very calm and caring. I would spend most of my weekend at the Bharatiya Vidya Bhavan in London, as classes were on Saturdays and Sundays, and while my parents would be chatting with their friends or running errands, I remember staying back quite frequently to watch the senior dancers. I always left feeling captivated.
Who encouraged you to put on your first pair of ghungroos (Kathak dance bells)?
My parents got me into dancing formally with a Bengali folk group. Before that, my brothers and I just loved boogieing in our living room mainly to MJ, and I had signed up to an after-school club called "Let's Move", which was basically an hour of jumping around to pop music and dressing up in random costumes. Anyway, they observed that I clearly enjoyed dancing in general and took me to the Bhavan to propose something more technically challenging than the Spice Girls. I watched a Bharatanatyam class and a Kathak class, and chose Kathak.
So the very same people who encouraged you to start, ended up telling you to stop? Why do you think your parents were so against you pursuing Kathak as a full-time profession?
Because it's a very unpredictable career. There's also some underlying class-related baggage of dance not being a 'suitable' profession, but that hypocrisy needs to be beaten down.
Was there ever a time when you felt, "I really should just give this up, listen to my parents and continue with that steady job?" How did you push through those thoughts?
The pleading in pursuit of that medical career can get a little wearing, but I'm not willing to give up on the progress that I have made, nor on the encouragement and support that I have received in the last few years. I've had other short term or part-time jobs, but this has been my main 'steady job' since graduation (in Biomedical Sciences). My parents, and others, sometimes argue that I'm turning my back on my 'education' but my dance training and practice, in terms of both time and significance, has been the most meaningful part of my entire education.
Who's been your biggest strength and inspiration?
My Kathak teacher, Urja, who opened my eyes to even the prospect of a career in dance. I had considered it as a mid-teen but had written it off as unrealistic due to the lack of practical guidance. My parents' determination in a different situation has also been inspirational. My Dad became very ill, and overcame much adversity to get back into work after seven years and my Mum's support in that time was crucial. Even before then, I've never seen anyone work harder.
What was that catalyst that made you think yes, I'm going to make this change for me and ultimately go against my family wishes?
The South Asian dance sector is developing but it needs full- time professionals who are completely immersed in their practice to push quality and really flourish. Trying to enable this shift is bigger than me or my family's wishes.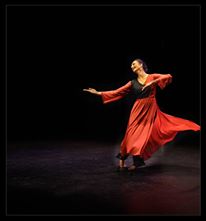 Why do you think so many people feel so much pressure to give in to their parent's wishes? Do you think they're just not as passionate or is it something else?
Perhaps they feel selfish or inconsiderate by not doing so, but I think those feelings are misplaced. I think there are buckets of passion around, but the instability and lifestyle choices don't suit all needs or circumstances. Careers' counselling is also severely lacking or not being offered at the right time. This needs to be addressed as soon as possible to nurture professionalism.
How did it feel when you became a recipient of the Milapfest National Arts Award? How did your parents feel?
They were very happy. It was lovely to be recognised in that way, especially by such an esteemed panel.
Looking back, what piece of advice would you give to your younger self and to our younger readers, girls and boys, who could be in the same position as you?
I've been fortunate to learn lots on the job but I would have advised my younger self to do a dance degree, to come out a stronger, more confident and versatile dancer. Also, any industry needs a wide range of individuals possessing an even wider skill sets in order to be sustainable and successful, so I think if someone is considering a career in dance, they should really think about the different ways in which they could contribute.
Deepa Shah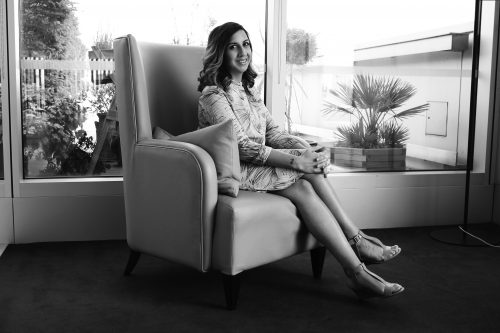 [Photo Courtesy Hall & Partners]
Award-winning Chief Financial Officer, Deepa Shah, holds a lot of responsibility. When she's not providing financial and commercial advice for a leading brand and communications research agency across Europe and Asia, she's busy being a committee member and mentor of the Omniwomen network as well as being the Chair of Trustees for registered charity, Lives Not Knives.
Congratulations on your Asian Women of Achievement Award, Business Women of the Year! What's life been like since winning the accolade?
Thank you!  It was a real honour to receive this award. It has opened up some fantastic opportunities for me.  Life before and after the award continues to be busy for me.  I recently just ran my first guest lecture at a London university and that was a very special moment for me. By speaking about Asian women in business and diversity within the creative communications industry, which is the industry I work in, I am using my voice to speak up more about the lack of ethnic diversity within this industry. I want to encourage more people from the BAME background to join.

On top of many other things, I continue my work as an Ambassador for the Women of the Future, and I am heavily involved in mentoring as well.  Winning the award has been great, but it's what you do with it afterwards that really counts in my opinion.
Did you always know that the world of business and finance would be for your taking? What about it appealed to you?
Yes I think so. I got my first job at the age of 15 and have always been working since then, even while I went through education. I love business and I love being able to make an impact and add value. The challenges are always interesting. I am fortunate to work in a role that I have created for myself and it has so much breadth to it. It's not just a financial role. I cover all aspects within it; from people, to client relationships, to company culture.  I guess I am not your typical traditional CFO nor do I want to be.
What's been your biggest life struggle? How did you overcome it?
I have had challenges along my journey as everyone does.  The best way I have overcome them is by being fearless and ambitious.  I don't let anything stop me if I want it that much.  If you have the right focus and the right drive, you can overcome barriers you may face.
Do you feel there are any differences for a woman in business compared to a woman of color in business?
In my opinion there are none. Everyone, in whatever role they play in business, should be there on their own merit. It should not be due to the colour of their skin.
Who's been your biggest strength and inspiration?
I have a lot of people I gain inspiration from. I am lucky to have a lot of great role models who bring so much richness to my life. One person in particular was my late grandmother who played a huge role in shaping the person I am today. I gain strength by surrounding myself around people who push me to be better and do better every day.
We loved your statement about not having a suit in your wardrobe let alone wearing one to work. Do you think when a woman wears a suit, she's viewed as trying to behave like a man, in a man's world of business?
I don't think that if you are a woman who wears a suit you are necessarily trying to dress like a man. Everyone has a right to dress the way they wish to. I personally don't wear suits because it is not my style and I don't feel comfortable wearing one. I have lots of friends who look absolutely gorgeous in suits! In terms of behaving like men, or behaving like anyone other than yourself, eventually you will get exhausted of doing this. Because it is not really who you are.  Be individual, have your own voice, create your own identity. You will be amazed at how powerful this can be.
What advice do you have for young and aspiring women, who want to smash ceilings and more?
Challenge yourself all the time.  Learn one new thing each day. Stay focused, be fearless, and trust your journey.
What's next for Deepa Shah?
I will keep learning, keep growing, and keep experiencing new things, so that life will continue to bring me the riches money cannot buy.
---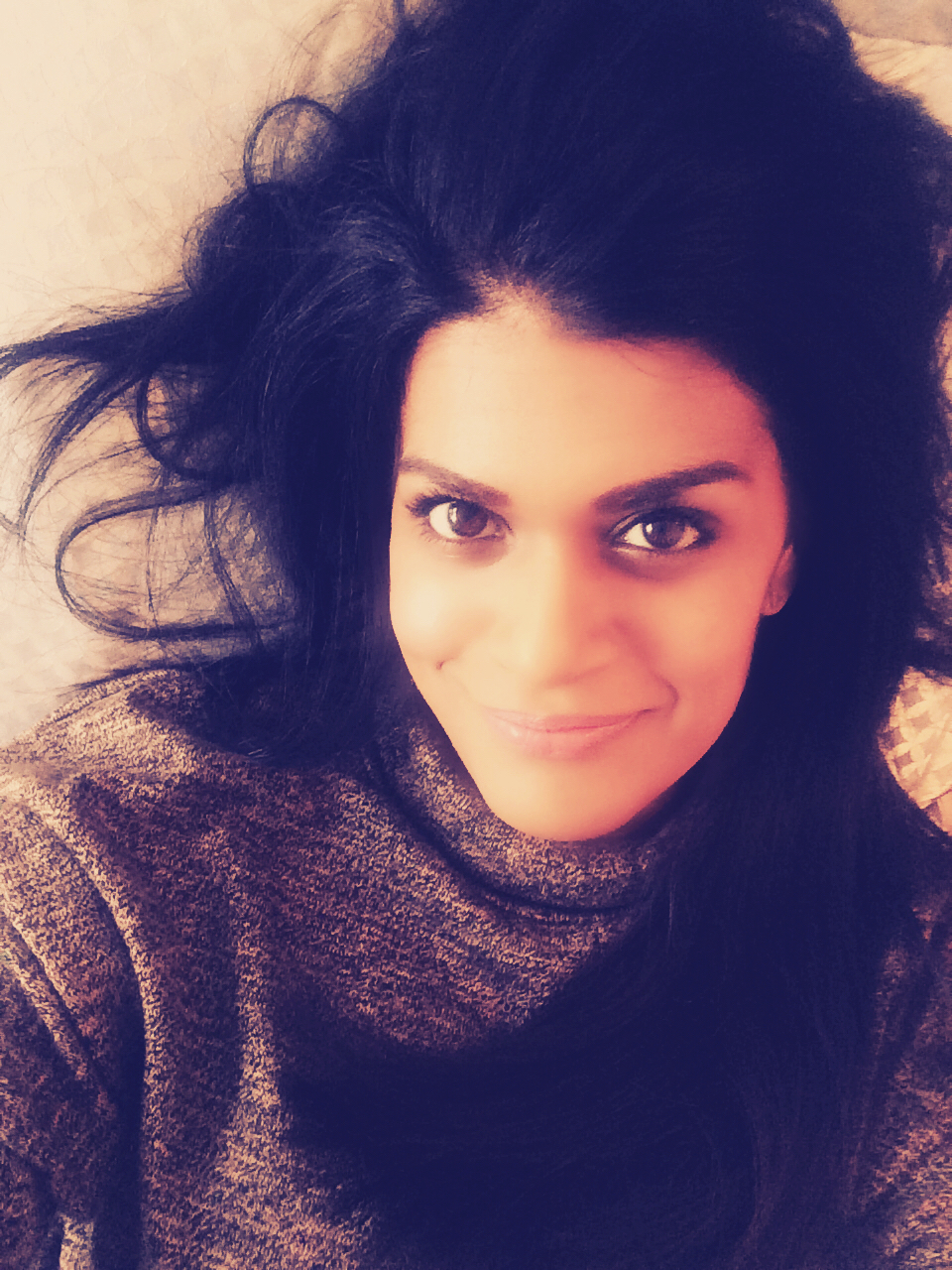 London girl, Rema Chandran is a marketeer by trade, with a love for cricket, bad-ass Bollywood, all sitcoms and samosa chaat. When she's not talking brands and how to leverage growth opportunities, she's busy writing. Her topics will vary: whatever gets her at the time excitable/sad/angry, you'll probably find it here. Oh and one last thing: call her what you want, but don't ever call her a coconut!