by BG Staff 
Allow me to preempt everything by saying that my appreciation of "Choker Bali" as a body of work is non-existent, not because I have anything against it. Rather, my brush with it has been limited until now.
I know of, and have reverence for, Rabindranath Tagore and his contributions to Indian literature and music. However, I have neither read "Choker Bali" in any of its translations and interpretations nor have I watched its adaptations on the big screen.
I say all this to explain that my approach was virginal  when watching Hypokrit Theatre Company's  "re-imagined" take on the classic. I had nothing to compare it to and so, I was not re-imagining so much as I was meeting its acquaintance for the first time.
Tagore's legendary novel was adapted into a play by Dr. Partho Chatterjee, and Hypokrit Theatre Company presented it as a work that "presents this tale about female desire in the domestic sphere adapted as a Greek tragedy."
This description of "Choker Bali," offered in the theater company's promotional materials, is what made me want to go see the play! Finally, a piece of art that explores the nuances of female desire with an Indian subtext in a Greek tragedy context—pretty creative!
I won't lie, along with the captivating promotions for the play, another compelling reason to see the productions was Gerrard Lobo; rather, not just Lobo but a shirtless Lobo.
What I quickly learned within the first moments of the play was Lobo would not be the only feast for the eyes. The entire production took on a look which was quite engaging and transported me to another time and place.
The back walls of the stage were cast with different scenery projected onto them, setting the mood and tone. The cast donned clothing that signaled Indian traditionalism and conservatism—and yet, the actual dialogue between characters was anything but conservatism, mainly in that much of dialogue teemed in sexual innuendo.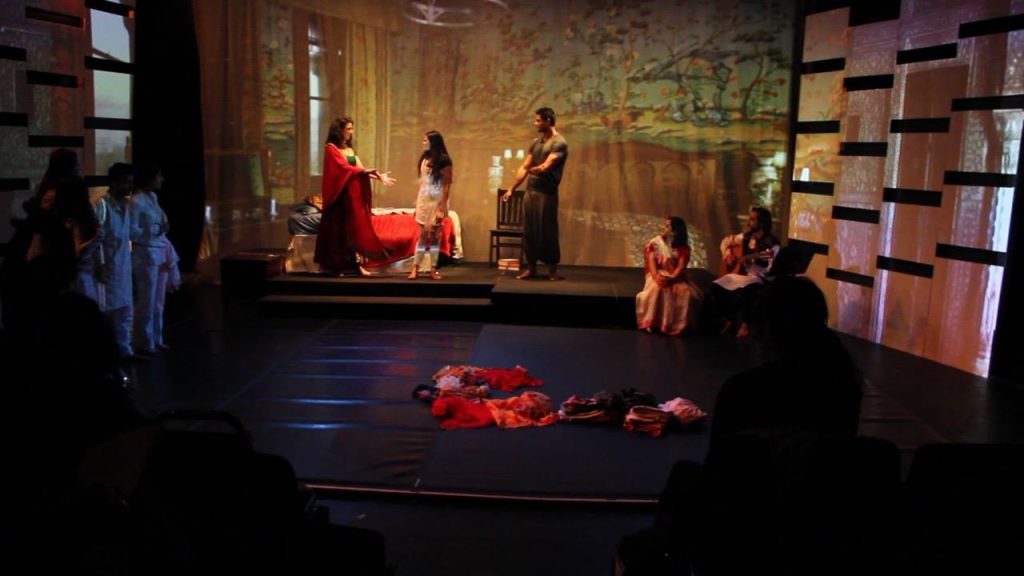 "Choker Bali" hits every high of the characteristics of a Greek tragedy: the tragic hero/heroine, the tragic flaw, and the chorus. I particularly enjoyed the chorus in this adaptation. In fact, it was the chorus' comments and observations on the action which really infused this play with the commentary on social norms, classism, and sexism I was hoping to see.
Along with the astute observations about Indian culture woven seamlessly into the recanting of the story à la Greek tragedy style, the plot was also moved along by integrating a series of songs from different genres. And though the musical score was a mixture of everything from classical Bengali to R&B, the eclecticism worked here.
Kritika Dey, Morgan DeTogne, and Shubhra Prakash's voices, in particular, lent a passion to the play singing everything  from classical melodies to covers of such popular American songs like Lauryn Hill's "Can't Take My Eyes Off of You."
The brilliant showcasing of musical chops and integration is what I found most entertaining and why I would encourage people to see the play despite not having any previous experience with the works of Tagore.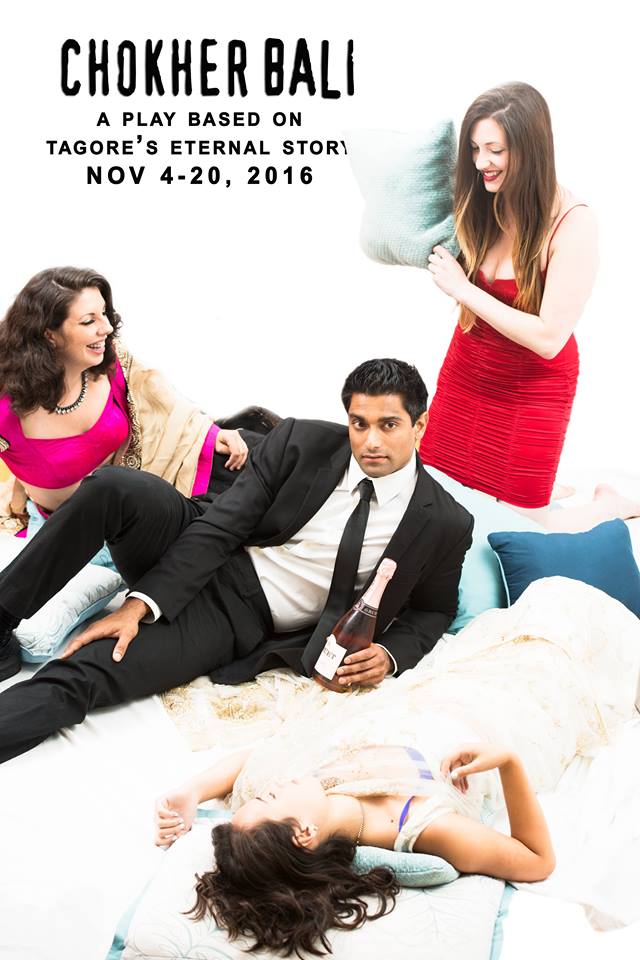 "Choker Bali" plays the following regular schedule through November 20th, 2016:
Tuesdays through Fridays at 8:30 pm

Saturdays at 3:30 pm

Sundays at 3:30 pm and 8:30 pm
Tickets are $50.00 and can be purchased here. 
Theater for the New City is located at 155 1st Avenue, New York, NY 10003.