by Queenie Shaikh – Follow @browngirlmag
Growing up, I didn't listen to pop music. Yes, occasional dancing to Britney Spears and Christina Aguilera happened at school events and parties, but I never resonated with that particular genre. My young, teenage mind didn't find solace in their lyrics when I questioned life's purpose and the significance of achieving existential goals.
So when I found myself in Benjamin Franklin Parkway in Philadelphia during July of 2005, standing in the first row enclosed by thousands of people singing back lyrics to the well-regarded rock band Linkin Park, I knew I'd found my calling. In those moments of jubilation, my emotional teenage self was able to give thanks to and celebrate with the band, especially their front-runner, Chester Bennington. Like many others, his magical voice spoke to the rebel within me and acted as a calming stimulant in the process of growing up.
Every morning on my way to school, Bennington's powerful lungs blasted into my ears and when I first heard "Numb," it blew me away! Aggressive music had already caught my fancy because of the way it truthfully spoke about feeling discombobulated by societal expectations, but Bennington's voice did them newfound justice. The haunting sound of his chants beautifully expressed frustration and anger that people face at the hands of the social order, and Mike Shinoda's rap only added more perfection to the insane guitar riffs.
Like his songs, the band's lead singer was inundated with difficulties. Bennington endured sexual abuse, bullying at school and drug addiction soon after his parents split up, all before the age of 13. His passionate music wasn't written just for the sake of fame and record sales. The lyrics in most of his songs are a reflection of personal struggles, too raw for them to not be real.
Music often represents a soundtrack to our lives and growing up, Linkin Park provided some of the best for mine. Adolescent life is often filled with inevitable expectations of having set objectives and following rules and in those moments of isolation, Bennington's voice became my best friend.
Nobody can possibly know the extent of his real struggles. Perhaps, the emotional injuries sustained during childhood still crawled under his skin resulting in the tragic decision of taking his own life. However, one thing is clear, by being open about his wounds, he encouraged us to be open about ours.
The question of mourning famous people we personally don't know in real life is often raised, time and again. But Chester Bennington is the celebrated hero that the whole world grieves today. He will forever remain a symbol of musical courage for singing about conflicts we collectively share in our perceptible seclusion when the rest of the general public remains comfortable with silence. And in the end, that does matter.
---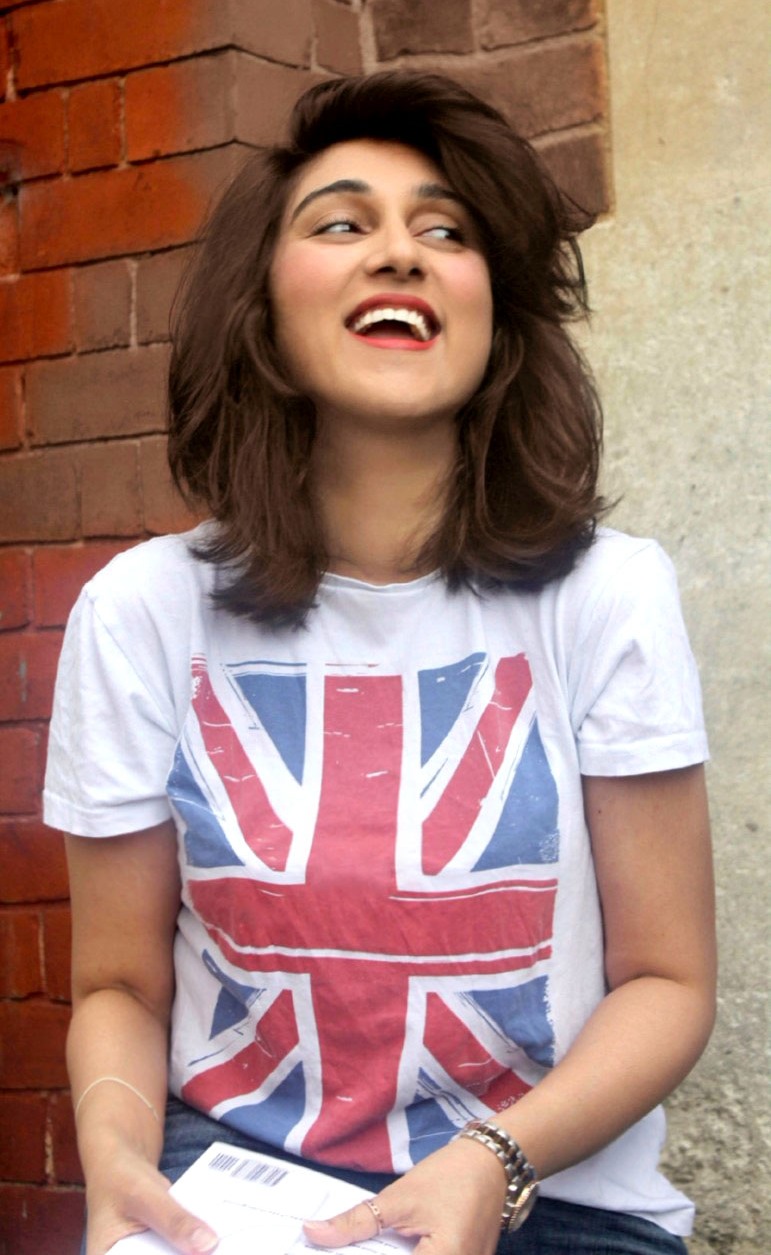 Desk bound by day and travel bound all other times – Queenie thrives on her weekly dose of biryani and chilli paneer. She recently released her first book called The Poor Londoner, which talks about comical expat experiences people face worldwide – as well as her own as a Londoner. Currently a Postgraduate at the University of Oxford – she is further pursuing her passion for Journalism and Creative Writing. Queenie is often found photographing the streets of London; is a huge fan of leather jackets and red lipstick, frequently binge-reads the Harry Potter books and loves cuddling furry little animals. She can be found on Facebook and Instagram.