These 'Apple Champagne Sangrias' are a gorgeous cocktail filled with crunchy apples, juicy grapes and fizzy champagne. A perfect drink, ready within minutes. This drink follows the basics of a traditional sangria except we're feeling a little fancy here so we use champagne into the mix, along with some sparkling apple cider.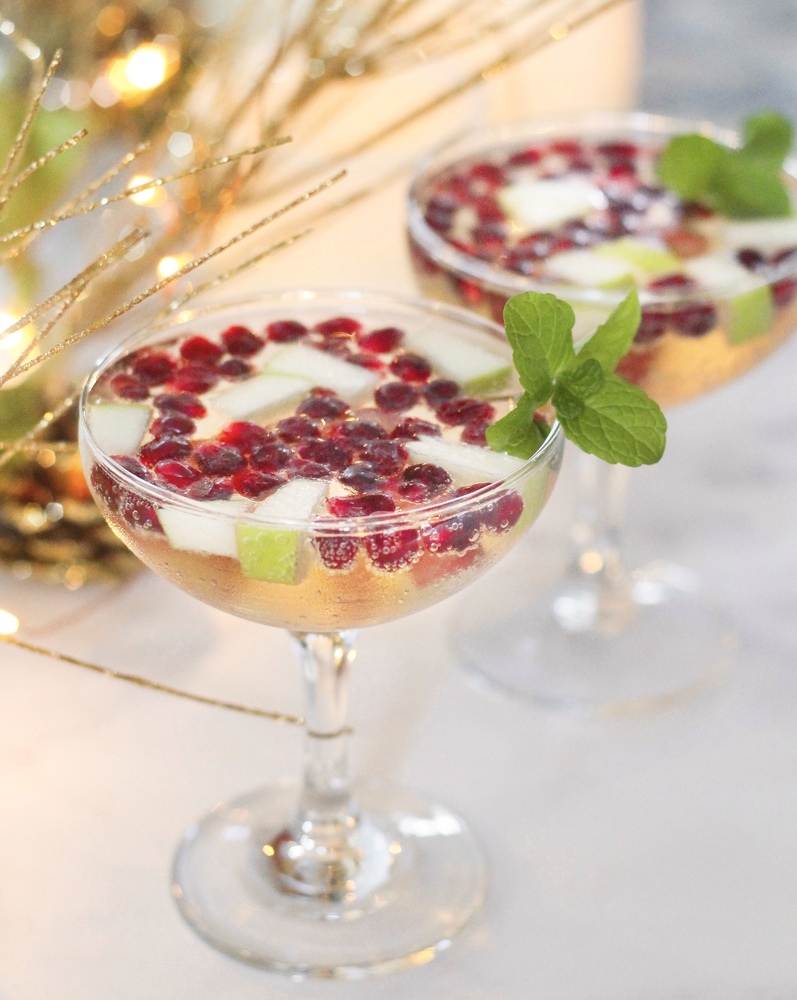 What is Apple Champagne Sangria?
Sangrias and mojitos are some of my all-time favorite drinks. Whether you have a zoom happy hour coming up, a family dinner or simply want to switch up your evening cocktails, this easy-to-make sangria is pure perfection. Bubbly champagne is mixed with sparkling apple cider and winter fruits including green apples, red grapes, and pomegranate arils, then finished with a sprig of mint.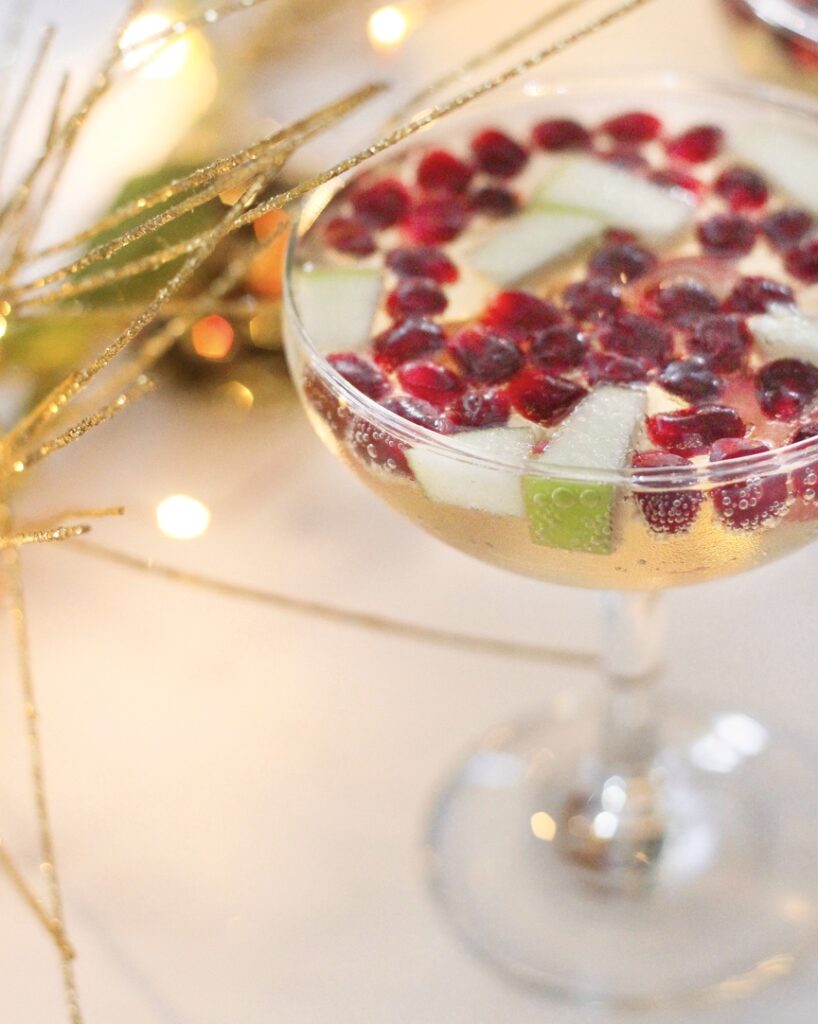 Tips & Tricks
I personally recommend using a bottle of dry champagne for this recipe so it doesn't come out too sweet when you put it all together.
However, if all you have at home is prosecco, simply halve the amount of sparking apple cider you add to the sangria.

 

I love using pomegranate arils, grapes and apples. You can add your favorite fruits to make this your own. Crisp pears would also work!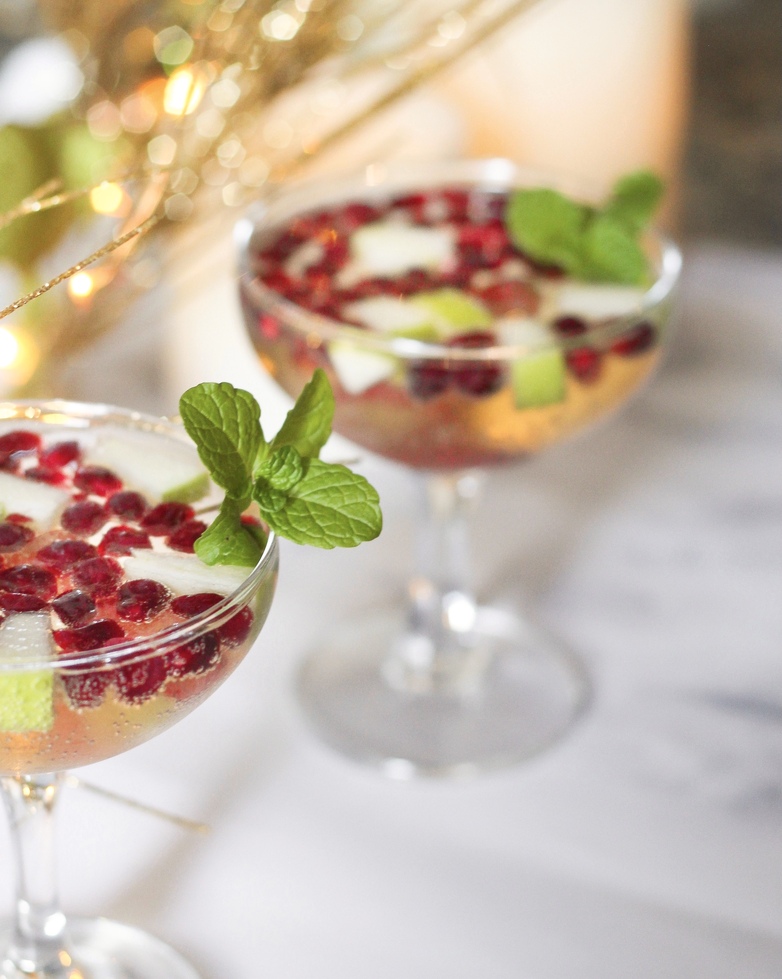 Making Apple Champagne Sangria
Chop the fruits and allow them to chill in the refrigerator. In a large pitcher add the fruits, sparkling apple cider and champagne. Add a couple of fresh mint sprigs and serve.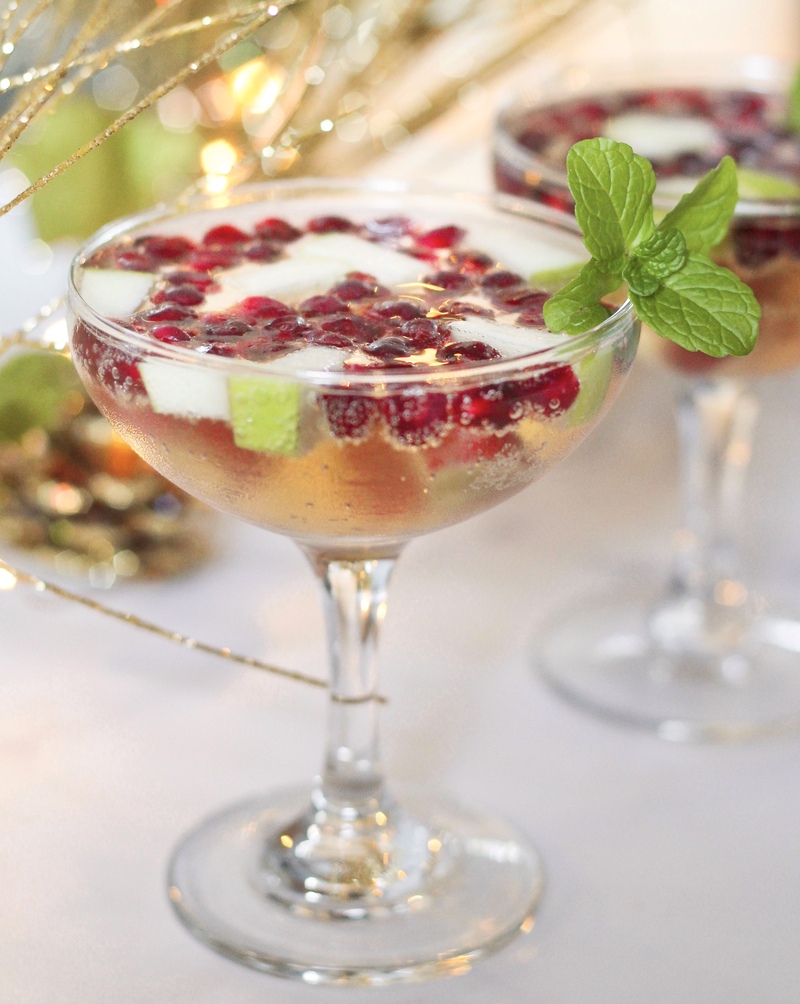 How to make this a mocktail
I love being able to make non-alcoholic versions of my favorite cocktails. To make this beautiful drink a mocktail, double the amount of sparkling apple cider and add 12 oz. sparkling water in place of the dry champagne. Enjoy it chilled and it will easily become a favorite!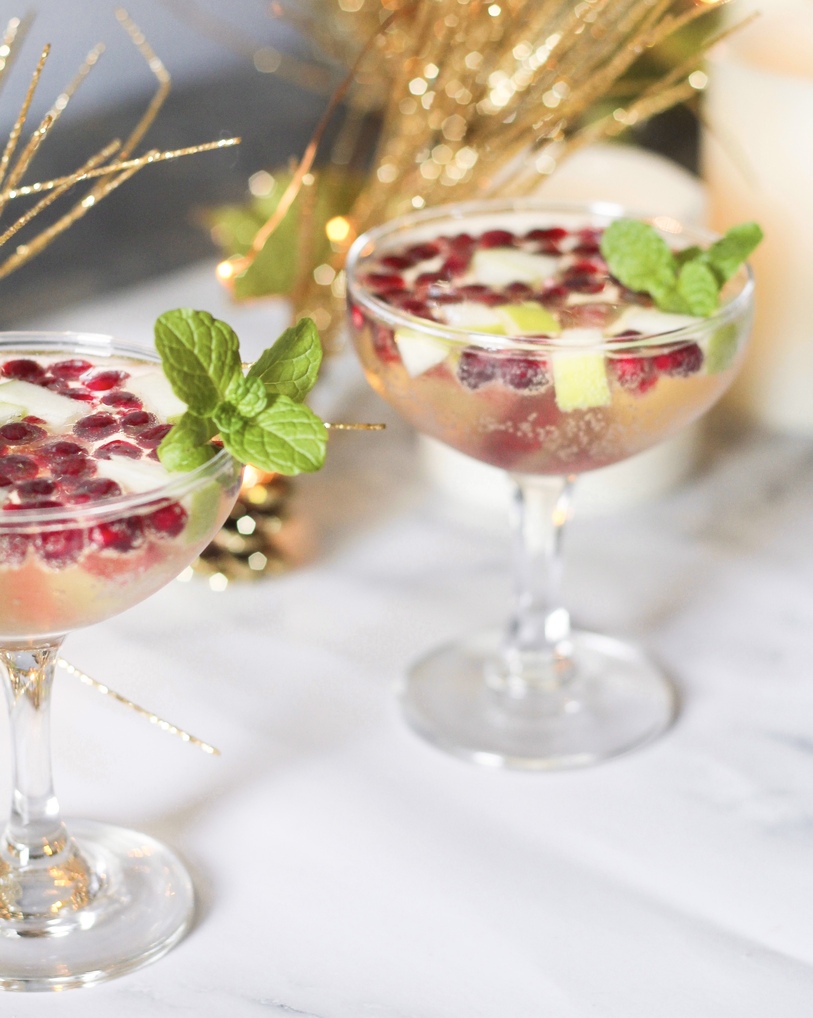 Apple Champagne Sangrias
Ingredients
1 cup chopped green apples
1/2 cup halved red grapes; seedless
1 cup pomegranate arils
1/2 bottle chilled sparkling apple cider (about 12 oz.)
1 bottle chilled dry champagne (about 25 oz.)
Mint sprigs for garnish
Method
Cut the apples and grapes, chill in the refrigerator along with the pomegranate arils for at least 2 hours.
In a large pitcher, add in the fruits and pour in the bubbly and the sparkling apple cider.
Garnish with mint sprigs and serve.
Here's wishing you all a happy and safe new year, brown girl mag, fam.
This recipe was originally published on Love Laugh Mirch and reposted here with permission.