by Chai Tea Party – Follow @chaiteashow
Anish Patel, the founder of Uplift Humanity (UH), sat down with us (via Facetime) and charmed us with his story of starting his company. While he does not have a specific tie with orphans or juveniles, he is passionate about helping them get the second chance they deserve.
He started the organization in 2010 with the mission to help Indian youth achieve their potential through formal education and guidance. It was estimated in 2015, that 6 million children did not have access to formal education and approximately 40% of students in India do not even complete elementary school.
As of 2016, according to UNESCO, 47 million youth in India drop out of school by the 10th grade. The UH team is focused on helping as many children as they can with the resources at their disposal. They train volunteer educators in America before making the 14-day trip out to India.
Anish Patel admits there was concern that the project would not be successful and the team would not be able to reach their goals. He talks about the challenges he faced in getting people to volunteer to teach for two weeks in India. The biggest challenge they faced, he claimed, was cutting through the red tape in the form of Indian bureaucracy and government, even to pitch their idea and prove to them that it was worth it to give them a chance.
Shortly after, they realized that the goals of the authority were not necessarily the goals of UH. While UH wants to help youth stay out of trouble and poverty by educating them, the people they spoke with did not seem to have the children's best interests at heart. There was already a stigma regarding Americans coming in and trying to change things so it was difficult to get everyone on board.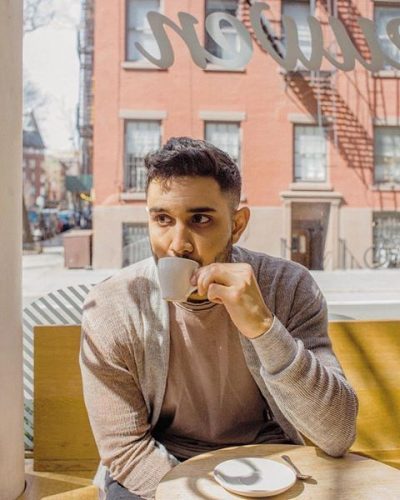 What they wanted the bureaucracy to understand was that orphans without any type of guidance or mentorship would be more likely to turn to delinquency. Uplift Humanity finally got the approval they wanted after some initial hiccups and after an extensive application process to get educators to come to India, they got to work.
Now, six years later, they have over 35 team members and have partnered with 10 juvenile delinquency facilities.
Listen to Anish's full interview here. To learn more about Uplift Humanity or to donate, visit their website.
---
Visit the Chai Tea Party website ChaiTeaPartyShow.com. To email them ChaiTeaPartyShow@gmail.com or connect with them on Facebook, Instagram, Twitter, and Snapchat @ChaiTeaParty. Listen to the podcast on iTunes or Soundcloud.
Podcast: Play in new window | Download