by Tania Rahman
In photographs, Ambarish Mitra a.k.a. Rish is usually seen sporting a playful grin along with a pair of black-rimmed glasses on his nose. He also has the enthusiasm to discuss his ventures, beginning with Blippar, the visual search app, and the company he co-founded.
Mitra's demeanor and sophistication belie his humble beginnings. The self-declared "fearless" 36-year-old entrepreneur came from impoverished origins and became accustomed to obstacles and hardships at an early age. Opportunities to climb the ladder to success were not abundant, and he found himself facing conflict with family, who were pushing him towards becoming an engineer. Mitra, who cherished dreams of entrepreneurship, refused and proceeded to run away from home and take his future into his own hands.
He got by on odd jobs, sometimes on a meager income of $1.50 a day by selling magazine subscriptions.
The window of opportunity opened when Mitra accidentally glanced at a newspaper ad announcing a contest for an Internet business plan.
Mitra, who was heavily influenced in his youth by entrepreneurs such as Bill Gates and Warren Buffet, jumped on the opportunity and created a business plan for the contest— his idea was to connect women to the Internet, at no charge. His idea stemmed from seeing how education empowered the women in his family. A few months later, he received word that his plan won,  and "Women's Infoline" was launched.
The rest is history.
Stories like Mitra's play a vital role in influencing a multifaceted South Asian community. Whatever an individual's obstacle to success is—financial instability, gender conflict, or lack of support— a person's career rarely emerges through privilege or wealth. It takes a combination of luck, daring and hard work to achieve distant dreams, all of which Mitra, the Blippar CEO utilized to bring his dreams to life.
Shortly after tasting success, Mitra expanded work on his project before reaching several dead-ends. He streamlined through retail and startups before landing a job at AXA, a French-based insurance company. While moving up in the company, he rekindled his friendship with Omar Tayeb, a friend from a prior workplace. From drunken hangouts and party games came the origins of their now billion-dollar company.
Though he is now a multimillionaire, who is constantly bombarded with offers from big-name companies who want to buy into Blippar, Mitra still possesses vestiges of his humble beginnings. He stated during a Business Insider interview that compassion for relationships far outstrips intelligence.
"It's not important to be smart," Mitra said. "It's about building relationships around you. It goes a long way in life if you actually truly care about your immediate environment and people who care about what you do."
---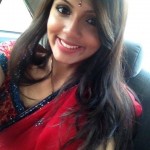 Tania Rahman is a creative hybrid who enjoys lively debates about economic inequalities and using words as her weapon of choice. A Bronx native whose roots trace back to Dhaka, Bangladesh, she is a recent college graduate pursuing opportunities in digital media. She relies almost entirely on coffee to function and has a rather unhealthy obsession with her two cats. Follow her blog, where she actively discusses the portrayal of racial conflicts in the media.