by Anjali Bhakta – Follow @anjaliib 
Director, producer, actor, talk show host extraordinaire, Karan Johar turns 45 this year. While he has received some heat in the press after drama regarding Bollywood's nepotism problem, we still honor the man for everything he has given to the world of Hindi cinema.
So, to celebrate Karan Johar on his 45th birthday, we're putting aside the obvious issues and focusing on the huge list of good stuff – let's discuss three reasons why so many around the world love him.
1.  "Kuch Kuch Hota Hai"
Everyone knows the hit classic "Kuch Kuch Hota Hai" and the love triangle of SRK, Rani Mukherjee and Kajol (with a casual appearance of Salman Khan of course). Johar brought many tears with this wonderful story full of hope, love and friendship. The movie itself is a timeless classic, perfect for those rainy day Bollywood binge-a-thons. Also if you have not seen this snapchat version made by @NoorKKakar, please do! It is 100% accurate and gives huge laughs. (Trust me I've been asked more times where Rahul is and I don't even know, so I assume he fell into a ditch).

2. An Unsuitable Boy, the story of Karan Johar
Losing his father was a hard moment for Johar, and learning to accept himself was another. In the book "An Unsuitable Boy," Karan focuses on the story of coming out to the world about his sexuality (in terms of accepting and loving himself at most). The amount of support Johar had received after the release of his autobiography shows that he will always be loved and supported by everyone for what he does. Facing the everyday fears for his sexuality is a struggle, yes, but he has managed to overcome it with strength in the face of adversity.
Johar also focuses on growing up being bullied and learning to accept himself when others would not accept him. Despite the tough subjects, however, Karan still continues to make us all laugh. Karan Johar should be proud of who he is and, if anything, he deserved an award for his outstanding book.
3. "Koffee with Karan"
The sass master himself is talented and lays no foot down in being honest with everyone and creating a good laugh on his TV chat show.

One of my favorite parts of this season is the theory that Arjun Kapoor may secretly be living on the sets — as Anushka Sharma herself quoted once, "Your continuity on the show is more than this couch!" Not only that but Bollywood stars are put on the spot when it comes to being honest about their relationships, family life, and how they feel about their co-actors.
It's pretty obvious why Karan Johar is a daily necessity to our lives. Without him, or the team at Dharma Productions, some of our favorite Bollywood jodis might never have existed, we wouldn't have the hilarious memories we cherish on "Koffee with Karan", and we'd be severely missing out on the iconic Bollywood movies of our childhoods. So in spite of some faults, we salute Karan Johar, wish him the happiest of birthdays and give him a big thank you for his unforgettable footprint on Bollywood.
[Images: NoorKKakar/Twitter, StarWorld/Facebook]
---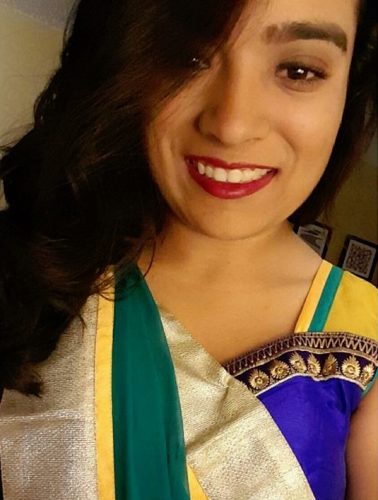 Anjali Bhakta is currently a business administration major who loves to sip on iced coffee and aims to travel the world. She grew up watching Bollywood films and can be found catching up on the latest Bollywood music and staring at photos of puppies! (Bhakta and her cousin are secretly avoiding marriage to open up a dog sanctuary).