by Sarah Khan – Follow @karahshan
Happy Birthday Hrithik Roshan! The Bollywood hunk, dance machine, surprise comedian, and insanely charismatic actor turns 44 years old today.
While this multi-talented star has given us so much over his career, we have to thank him for a few key gifts in particular that he has bestowed upon us.
THANK YOU FOR SHOWING US THAT WE CAN TURN FROM LADOO TO A 6 PACKED GOD.
Thank you for showing us that we, too, can also transform from a ladoo to a 6 packed beautiful human being.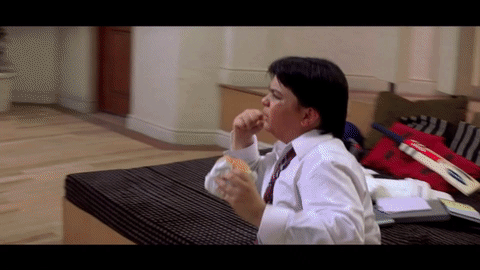 And going off of that note of thank you, here's another: Thank you for being in "Kabhi Khushi Kabhie Gham." "Deewana Hai Dekho" is my favorite song (and video) ever.
One more shout out to your abs because there can never be too many shoutouts to your abs.
Thank you for "Dhoom 2" and the music video for "Dhoom Again." All of my gora friends went crazy and wanted to learn how to dance after seeing you.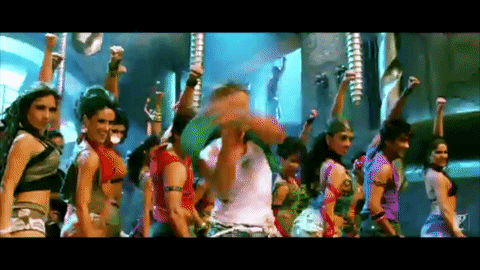 Thank you for making us all cry in 'Koi Mil Gaya'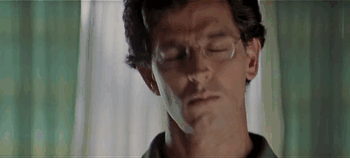 Thank you for always doing that smile. You know, the one where you stop. Turn around. Smile. So cute.
I danced and acted out the moves to "Bumbro" from your film "Mission Kashmir" on a Monday night with 4 other adults once. Your dances will do that to people.
There are countless other TIMELESS moments/scenes/dialogues you've given us… but I am most thankful for… "Ek Pal Ka Jeena" from "Kaho Naa Pyaar Hai."
In the end, all we can say is thank you. Thank you for being a treasure of the Bollywood screen. We impatiently await for more classic films you're guaranteed to make, and dance moves you're guaranteed to create. No one can do what you do.
Happy birthday Hrithik Roshan.
https://www.instagram.com/p/BPG88b-F7XK/?taken-by=browngirlmag
Let's all have a dance party to honor one of the best dancers Bollywood has seen!
[Photos Source: Giphy]
---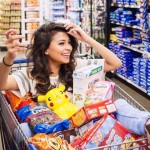 Sarah Khan is aspiring to be Sharmila Tagore with the swag of Aaliyah. She is 23-years-old and her mom won't stop asking her about marriage. Sarah usually ends up telling her mom that she wants to marry an African-American Jew, which causes her mother to promptly throw chappals at her. Sarah wants Drake to know that she's down and ready whenever he is. Sarah is also 257 Pokemon away from catching them all.