by Anita J. Kharbhanda 
The following post is brought to you by our sponsor, Festive Roots. All photos are courtesy Grishma Patel. 
South Asian parents living in the diaspora are constantly trying to balance growing priorities of kids' swim practices or Bharatanatyam dance class, full-time careers, date nights, child care needs, and some much-needed time for ourselves. (Time for yourself? What is that?) Along the way, and sometimes, unfortunately, a fleeting thought, the idea of how we can keep our cultural roots alive for the next generation. For South Asian parents living in the U.S., we can easily find everything related to Christmas or Halloween, but what about holidays like Holi and Diwali?
How can we make time to create fun, and festive desi activities for our children, so that they understand our heritage and are just as excited to light diyas on Diwali as they are to light our Christmas tree?
Through the ever dynamic world of technology, my family and I discovered Festive Roots, founded by lady entrepreneurs, Mittal Sutaria and Neha Nayyar.
Festive Roots' goal is to educate your children about various cultures while also creating bonding time the whole family can enjoy together. All the cultural festivity your children needs can be found in one Festive Roots trunk.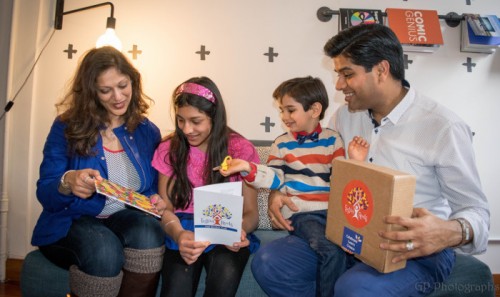 The website gives you the option of ordering a single festive trunk or subscribe to one of their two subscription options, which is made up of four trunks—featuring four different festivals.
We decided to try the Holi Trunk since it is right around the corner—March 23—and it was such a fun learning experience for my elder son.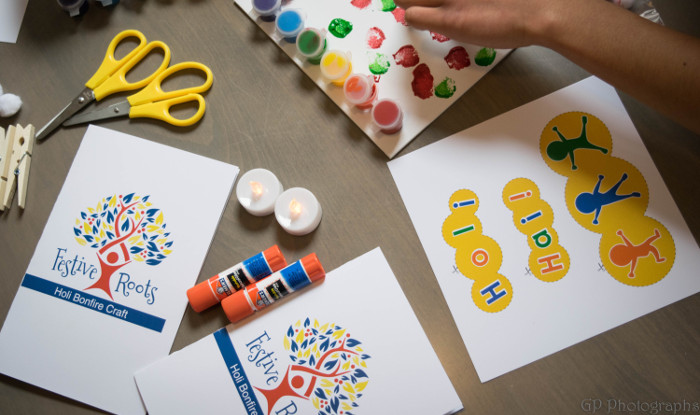 The trunk includes an educational booklet on Holi that helps explain how and why the festival is celebrated. It also includes step-by-step instructions and all the supplies needed to make two arts and crafts projects.
Holi Bonfire Craft: We created a 3D bonfire craft the doubles as a fun nightlight for their room.
Holi Paining Craft: We painted and decorate a canvas into a colorful piece of art your kids will love to display at home.
Holi Color: Gulal or also known as food and cosmetic grade powder pack (3.5 oz).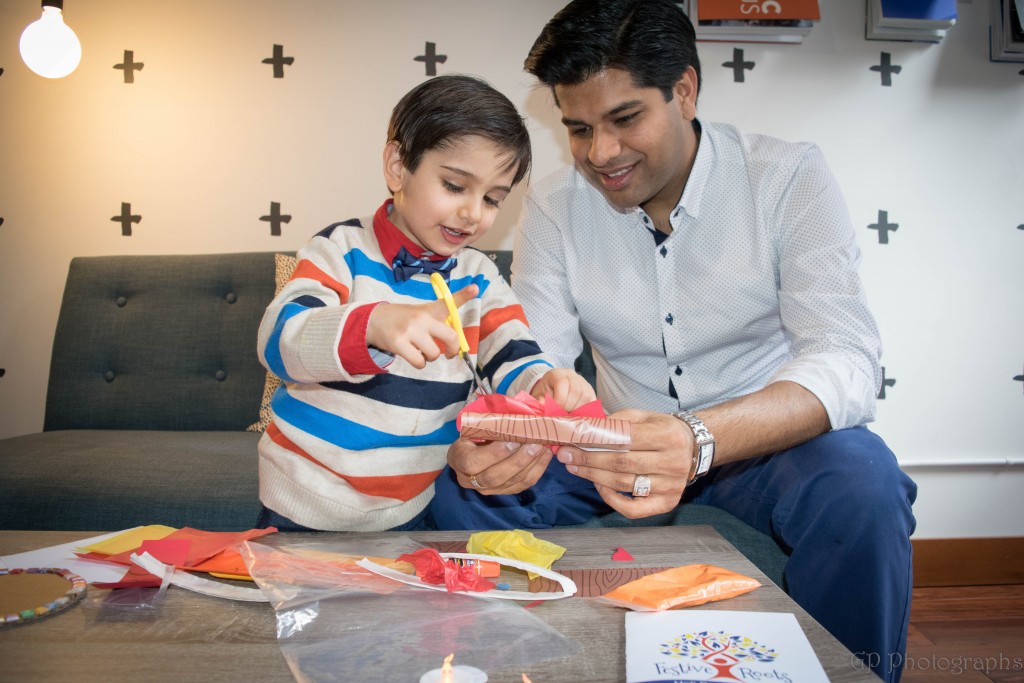 [Purchase a Holi Trunk today and celebrate the holiday with your family on March 23. Use BG's promo code mentioned below.]
While we put together the Holi bonfire, I told my son the story of Holika and the triumph of good over evil. I explained the story of Krishna and Radha leading to the colorful Holi while creating the colorful painting and by sharing what we do with the package of gulal.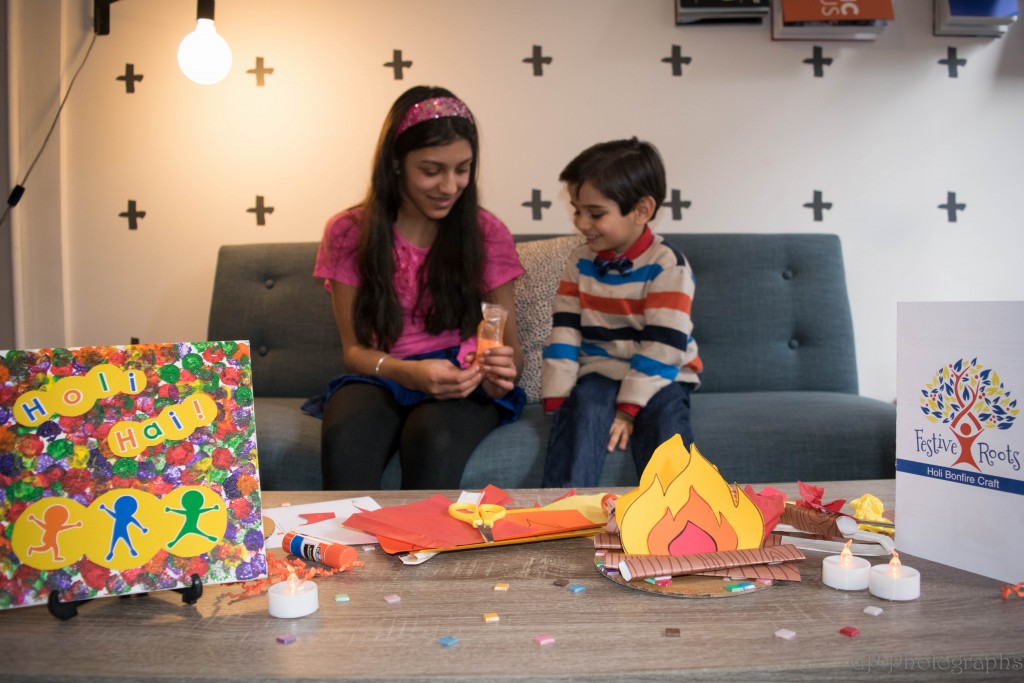 Perhaps the best part of the trunk was reading my son the book about Holi. The spirit of Holi is to forgive and forget and to make everyone your friend. Our kids attend schools where they face bullying or children don't interact with each other because they are hypnotized by whatever technological device it is they are playing with. I explained to my son the importance of playing with and talking to other children at the park, at school (when appropriate), and at birthday parties.
After our afternoon together, my son said:
"Mama can we celebrate Holi every day?"
One little sentence was so rewarding. He will always cherish this holiday for years to come and (hopefully) celebrate with his kids. Holi Hai!
---
Purchase a Holi Trunk TODAY by visiting Festive Roots and be sure to use our promo code BGM2016 for a special $5 discount. Follow Festive Roots on Facebook and Twitter!
---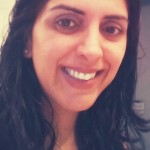 Anita Kharbhanda is a mother, wife, reader, writer, singer, and runner. She loves the laughter of children, strong character and sweet foods. She wears her family and culture like badges of honor.