First Lady Michelle Obama has—more than usual—wow'd us these past two weeks. FLOTUS could have easily flung shade at Melania for the plagiarism scandal, but she didn't. Calm and collective First Lady went about her business, stopping only to jam it out with James Gordon and Missy Elliot for the most epic carpool karaoke segment EVER.
And then there was the speech that she delivered earlier this week at the DNC. I was spellbound. She seemed to rally the American people, touch us, move us; rather electrically, providing us with the excitement that I think so many of us have longed for in this harrowing election season.
FLOTUS is hashtag goals, ALL THE GOALS, wrapped up in one dynamic, effervescent woman. Twitterverse said it best when this question was posed: "Is Michelle Obama Beyonce's Beyonce?"
As a homage to my first lady, I pulled up a recipe I had created a few months back showcasing her healthy (well, healthier than most) recipe for Mac and Cheese but, I pumped it up a bit with masalas. And for the record, even though I changed a lot of the wording and ingredients, let it be known that my recipe is a take on Lady Obama's original. I have given her due props and citing. No plagiarized pasta dishes here, folks!
Be sure to check out my comic below which, along with a recipe, provides a lil how-to guide for making a Bollywood movie.
MICHELLE OBAMA'S CAULIFLOWER MAC & CHEESE
Serves 4
This is the original:
Below is the recipe for cauliflower masala mac and cheese:
INGREDIENTS
1 pound penne
½ head cauliflower florets
1 cup milk
1 ½ cups grated gruyere cheese
1 ½ cups grated extra-sharp cheddar cheese
¼ cup grated parmesan cheese
1 tablespoon minced garlic
2 teaspoons garam masala powder
2 teaspoons roasted cumin powder
1 teaspoon onion powder
½ teaspoon fennel powder
½ teaspoon black salt
¼ teaspoon chili powder
1/8 teaspoon nutmeg powder
salt and pepper to taste
1 tablespoon chopped cilantro
DIRECTIONS
Bring salted water to a boil and cook the pasta until al dente. In the meantime, cook the cauliflower until soft; cool before transferring it to a blender to puree.
In a medium sized pan, bring the milk to a simmer; add gruyere and sharp cheddar cheese and stir until cheese is melted and smooth. Add parmesan cheese, garlic, and all the spice powders to the pan. Stir and cook for 3 minutes.
Add the pasta and pureed cauliflower to pan. Stir and cook for about 3 to 5 minutes. Season to taste with salt and pepper.
Remove from heat. Sprinkle chopped cilantro. Serve immediately.
To see more healthy recipes from our First Lady, visit White House Recipes.
To figure out wtf Bollywood has to do with Michelle Obama or mac and cheese, well, ain't no where to go but down.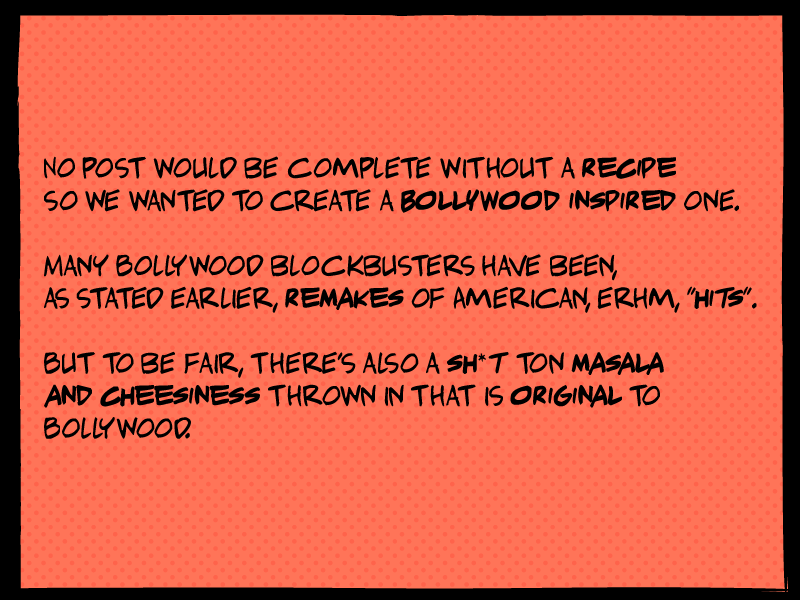 [All photos are courtesy of Soni Sathpathy-Singh.]
---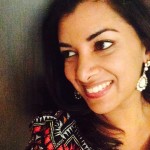 Soni Satpathy-Singh is a recipe writer and developer who resides in Manhattan. She is either always cooking or eating be it for work or simply because she loves to! She is working on her own cookbook and also recently created "Sketchy Desi" which provides daily humor, greeting cards, and apparel that celebrate brown culture. To see more of Sketchy Desi's work, visit SketchyDesi.com or stay tuned to upcoming posts on Brown Girl Magazine.