by Anjali Bhakta – Follow @anjaliib 
"I shall not change my course because those who assume to be better than I desire it." — Victoria Claflin Woodhull
As the Oscar nominations were being announced, it was brought to attention on Twitter by "Fresh Off The Boat" actress Constance Wu that Casey Affleck did not deserve an Oscar for his performance in "Manchester by the Sea," because Affleck allegedly sexually harassed two women, according to two civil cases brought up against the actor just a few years ago.
Wu compared Affleck to the same sort of alleged sexual harassment and assault we've heard many women say Donald Trump has committed.
The fact that both men ended up successful in their endeavors (with Affleck winning the Oscar and Trump winning the presidency) got us thinking: Are Donald Trump and Casey Affleck so different in this case? And what does an Oscar for Casey Affleck mean for how sexual violence is treated in society?
https://twitter.com/ConstanceWu/status/823906218963939328
https://twitter.com/ConstanceWu/status/823907585879207936
Let's go back to the alleged events, seven years ago, when Affleck was filming, "I'm Still Here," an experimental film being produced and worked on by the two females whom Affleck had hired. According to the one of the women, Affleck had allegedly snuck into her room, climbed into bed with her and wrapped his arms around her. She states that he then allegedly got angry with her when she asked him to leave, and that his breath smelled of alcohol.
The other woman, Affleck's producer on the film, stated that Affleck asked her to stay in his hotel room one night, and later "grabbed her" when she refused and tried to leave.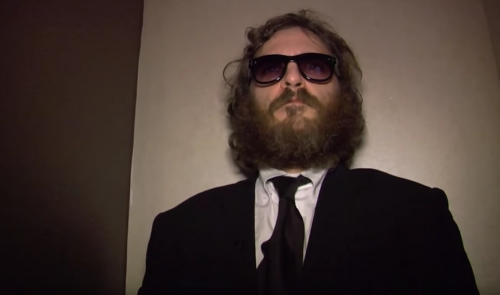 Affleck was sued by both women, who shared the same lawyer, for a total of $4.45 million dollars, but the case was settled after Affleck paid both females an unknown amount of settlement for the case according to court. It's important to note that Affleck was adamant about his denial of the claims, but after settling, his lawyer released this statement:
"The disputes between Flemmy Productions, LLC and Casey Affleck with Amanda White and Magdalena Gorka in connection with the film 'I'm Still Here' have been resolved to the mutual satisfaction of the parties, and the lawsuits are being dismissed."
Now let's get on track to the 2016 presidential election. Donald Trump, too was accused of sexual assault. Unfortunately, he still won the majority of electoral votes to become president, despite the fact that he was originally supposed to attend court weeks after the election to determine his ruling.
https://twitter.com/ConstanceWu/status/823915581963284480
Although it is unknown as to whether or not both men are guilty, there is more to the controversy.
During the Oscars telecast two nights ago, sources claim that not only did Brie Larson not have excitement in her voice when announcing Affleck's name, she also did not clap for him along with the audience.
Brie Larson is a known advocate for sexual assault survivors, and clearly judging from her facial expressions, one can depict that handing Casey Affleck yet another award this year was not a positive moment for her.
People watching the Oscars also tweeted the coincidence between Donald Trump winning the Presidency and Affleck winning an Oscar, thus proving sexual assault is not properly punished in society today and that female empowerment is not just given its proper due.
https://twitter.com/_CillaW/status/836080540746833920
Of course people on Twitter who criticized Affleck's win and Wu herself received backlash for stating their opinions, but it's necessary to have this conversation. It takes celebrities like Constance Wu to use her celebrity status to create a platform for women to finally be recognized for who they truly are versus what society sees them to be. And it will continue to take everyone to stand up and fight for sexual harassment, assault and rape victims against their attackers, no matter their celebrity status.
In the case of Casey Affleck, we can't judge him based on any comments made about him not deserving his Oscar on merit and merit alone. However, we can take this situation and turn it into a movement. A movement where female rights are equal in the production, where women have a voice and a platform to speak out about violence against them and to be given respect instead of being ignored.
---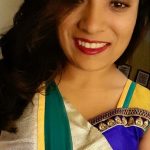 Anjali Bhakta is currently a business administration major who loves to sip on iced coffee and aims to travel the world. She grew up watching Bollywood films and can be found catching up on the latest Bollywood music and staring at photos of puppies! (Bhakta and her cousin are secretly avoiding marriage to open up a dog sanctuary).