by Sarah Khan 
I once read somewhere that 1 in 5 South Asian women suffer from depression and have thoughts of suicide.
I was a statistic.
Then, I read that 1 in 5 African American men suffer from depression and have thoughts of suicide.
On October 4, I found out that Kid Cudi and I are statistics.

Strange. Almost humbling. The one thing my favorite rapper and I have in common, other than good taste in music, is that we are statistics bound by some article that some random person made up by polling a group of people.
All I've been thinking about for the past few days is Kid Cudi. I can't get over the shame he expressed for admitting he was human in his first sentence.
But why should we be ashamed for feeling human?
"It's been difficult for me to find the words to what I'm about to share with you because I feel ashamed. Ashamed to be a leader and hero to so many while admitting I've been living a lie."
I can't stop thinking about it. I've been there before.
Indian actor Ranveer Singh similarly posted about depression and we can't ignore that either. The Black community and South Asian community are making strides towards helping those with mental illnesses.

Mental illness in the South Asian community isn't "real."
It's like clearing an obstacle course to be able to openly speak about these issues to our families or friends without being accused of "attention seeking." I can only imagine this is what happens in the Black community as well.
We are constantly taught to hide our flaws. Everyone will post about their dinner but no one will talk about the fights that happen over dinner tables. Everyone wants to seem perfect all the time. That itself is a burden on our society.
Additionally, most of our parents had never heard of mental illnesses until they came to America (speaking from a first generation POV). It's not their fault but it should not be shrugged off as if it's nothing — or the way most South Asian parents think "it's just made up by Americans."
Over and over again Kid Cudi tells us how ashamed he is, how he's sorry if he let anyone down.
If you have ever been through depression then you know how uncomfortable it is reading that sentence… because you've had it circling in your head over and over again. Shame is the
heaviest burden while dealing with depression.
I imagine the black community also disregards it as being weak, not real, or accused of being made up by Americans… and that's why he felt the shame.
Let's create a culture that allows everyone to speak about their mental health. A space that will help people who need help, to embrace it.
#YouGoodMan is a hashtag that is helping people open up about their depression and the issues they face with it being a person of color.
Join the conversation.
Kid Cudi, you're on your way to excellence.
---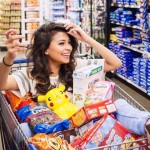 Sarah Khan is aspiring to be Sharmila Tagore with the swag of Aaliyah. She is 23-years-old and her mom won't stop asking her about marriage. Sarah usually ends up telling her mom that she wants to marry an African-American Jew, which causes her mother to promptly throw chappals at her. Sarah wants Drake to know that she's down and ready whenever he is. Sarah is also 257 Pokemon away from catching them all.