by Zara Husaini
This post was originally published on our partner website India.com.
Just about anyone who has tried and failed to stick to a fitness regimen will tell you: finding a workout that is both effective and enjoyable is nearly impossible.
So many people give up the search entirely, opting instead to simply run on a treadmill or grudgingly lift weights, dreaming of the day when they will find a fun workout that promises great results. But if you are lucky enough to live in a city that offers BollyX classes, the solution could be right under your nose.
BollyX is a high-intensity fitness class built around Bollywood dance. The classes runs for 45 to 50 minutes, and participants can expect to burn up to 800 calories in a single session. The method was co-founded by Shahil Patel, a contestant on "America's Got Talent;" Mayuri Bhandari, an experienced Bollywood fitness teacher; and Minal Mehta, a marketing whiz.
"Bollywood is the world's largest film industry by reach, with over 3 billion people influenced its media in some way, shape or form," Patel, 27, said of the group's decision to start BollyX. "At the same time, the world faces a massive obesity issue, a real epidemic that treadmills have simply failed to solve. Fitness has to be exciting, engaging and social in order for people to fall in love with it and sustainably commit to lifestyle changes. Bollywood fitness in a structured, credible, and community-oriented format addresses these challenges."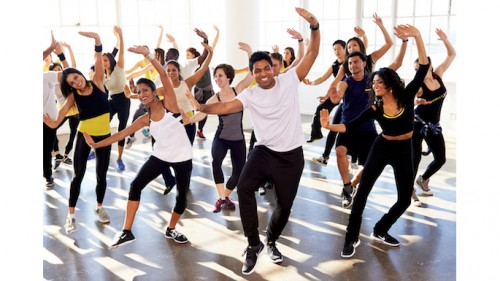 The classes are certainly fun—anyone who has ever tried dancing to Bollywood tunes can attest to the fact that it is a truly enjoyable experience. But is BollyX a good option for those who want to lose weight, improve their stamina or simply get in shape? According to Mehta, 32, it absolutely is.
"BollyX is first and foremost a fitness class, so the goal is to give everyone a great workout," Mehta said. "We take the best of Bollywood music and dance and fuse it with an interval training based workout. The result is an exhilarating workout journey that torches 500 to 800 calories while making the participants feel like total rock stars. This is an intense workout. However, I think the most important result from BollyX classes is the augmented effect it has on getting people to participate in fitness. We've seen people realize through BollyX classes that working out can actually be fun. It can be an experience that not only exercises your body but also nourishes your mind and your sense of inner confidence."
Though the founders definitely have exposure to the world of Bollywood dance, they have had various levels of familiarity with the art. Patel, who eventually ascended to the final rounds of "America's Got Talent" thanks to his dance prowess, claims he "used to be terrible at dancing."
Mehta, on the hand, has always been a dancer. As an undergrad at UC Berkeley, she led her school's Bollywood dance team to win three national championships. "Having competed in the Bollywood dance circuit, we remembered how rigorous our dance rehearsal seasons would be. It seemed like we were always at the height of our fitness stamina levels right before our competitions," she said.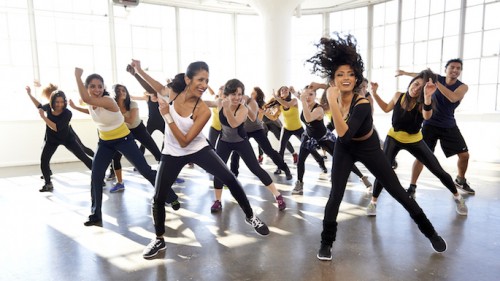 It helps that BollyX's founders aren't just well versed in Bollywood dance, but also in business. Both Patel and Mehta have earned MBAs—Patel went to MIT's program while Mehta graduated from Harvard University's business school.
"Building a business cannot solely draw upon passion? more importantly, it requires a plan and a disciplined approach. Ideas don't get very far without execution," Mehta said. "For people interested in building a business in fitness, in particular, I would advise that you first get to know the industry very well as a consumer yourself. The fitness industry is going through a lot of interesting innovations right now and the overall space is very exciting. By thoroughly immersing yourself in the shoes of the consumer, you can understand what intrinsically motivates them to participate. Identify what your own unique method is for motivating the consumer, and you'll be well positioned to parse out key areas of opportunity for your venture."
The best part is, you don't need to be an experienced Bollywood dancer to keep up in a BollyX class.
"Many of our students have no experience with Bollywood dance," Mehta explained. "We design our classes so that they're accessible to people of all backgrounds and levels of experience. Anyone can identify with the music and movements."
If there's no BollyX class in your city, don't fret—the founding team assures us that expansion is most certainly on the horizon.
"Our community is rapidly expanding across the nation, and we are trying to keep up with the demand for BollyX classes," Mehta said. "In the last eighteen months, we have trained more than 450 instructors across 20 major cities including New York, Boston, Chicago, Los Angeles, San Francisco and Dallas. As our reach expands, we continue to see more and more BollyX classes popping up in gyms across the nation."

Patel added, "We'll be producing a DVD pretty soon and are striking up partnerships with incredible organizations, philanthropists and angels all over the world seeking to bring the positive energy and spirit of BollyX to every corner of the planet. It's an exciting time for us, and we WILL succeed in making the world a healthier, happier, and more #rockstar place!"
---
Zara Husaini is a Chicago-based writer/editor who has covered everything from fashion to breaking news. She's a graduate of the Medill School of Journalism. You can find her personal blog at statementscene.com.