There's nothing better than making a travel bucket list for the New Year, especially if the previous year was as rough as 2016. After all, 2017 deserves to be kicked off somewhere amazing and uplifting. Our top 10, off the beaten track, holiday destinations for the upcoming year are all impressive — full of much-needed leisure, comfort, and unequivocal brilliance. Some places in the world are irrefutably incredible and don't come to the forefront as often as they should. Therefore, it's time to ditch the cliché rat-race of tourist destinations and fully embrace the exotic!
Kandy, Sri Lanka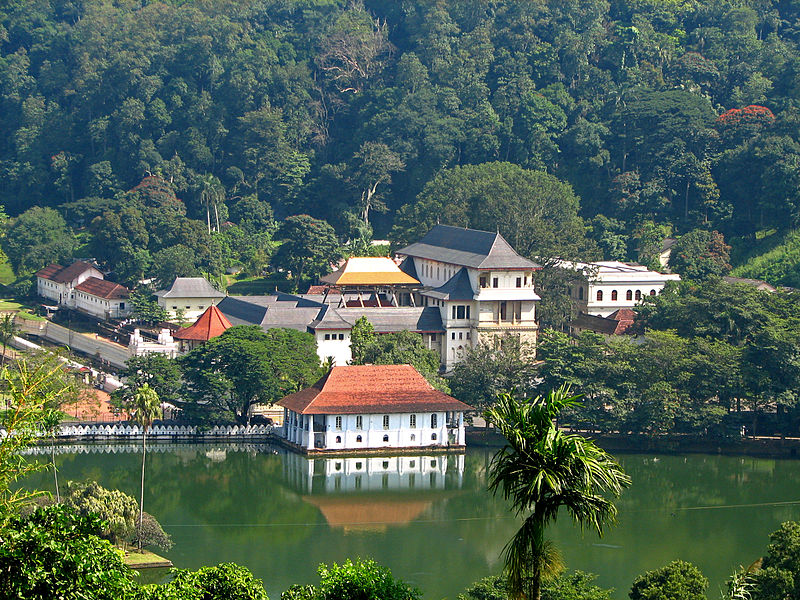 [Kandy, Sri Lanka. Photo via: Wikimedia Commons.]
While India and Pakistan take center stage within the subcontinent because of their long history with one another,  Sri Lanka is definitely another South Asian gem, surrounded by plateaus and astounding scenery. Kandy is home to tea plantations, rainforests, and the infamous Kandy Lake — it's very popular among young couples for romantic strolls. The city is especially well-recognized for its Buddhist sites and historic temples. Sri Dalada Maligawa, or the Temple of the Tooth, is one of the most prominent, sacred locations within the region.
Bandar Seri Begawan, Brunei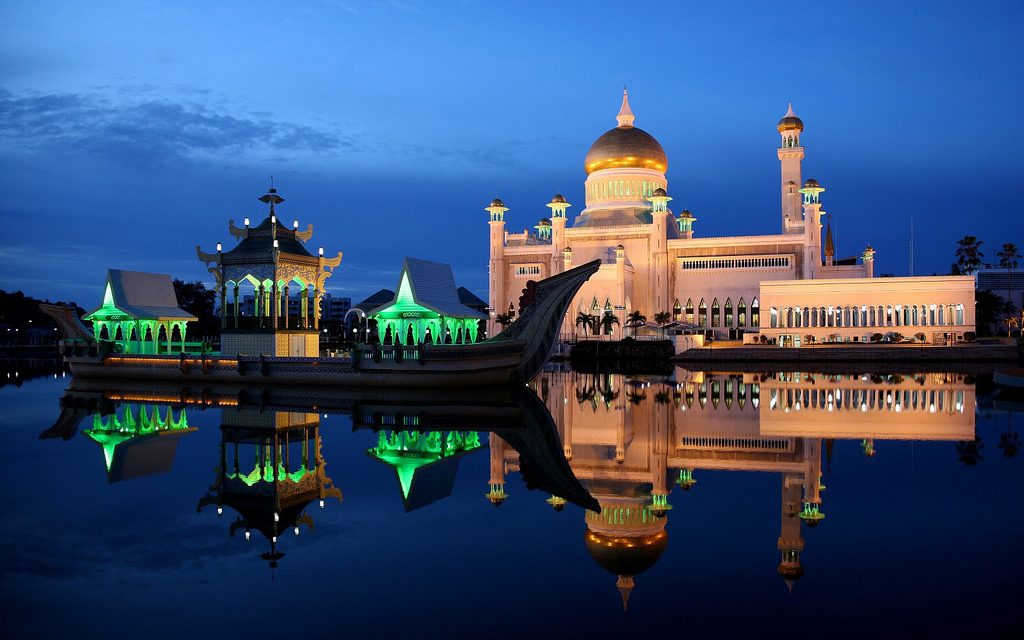 [Bandar Seri Bagawan, Brunei. Photo via: Flikr.]
We're used to seeing couples honeymooning in Thailand and Malaysia all the time — however, people can forget about this small, rich, land full of history and culture. Bandar Seri Begawan, the capital of Brunei, has extraordinary mosques standing proud and tall amidst urban malls and posh lifestyles. The palace of Hassanal Bolkiah (Sultan of Brunei), also known as Istana Nurul Iman (the Palace of Faith and Light) is the real eye-candy located in the heart of the capital. This $1.4 billion dollar home is included in the Guinness Book of Records as the world's largest living residence of the head of a state.
Amman, Jordan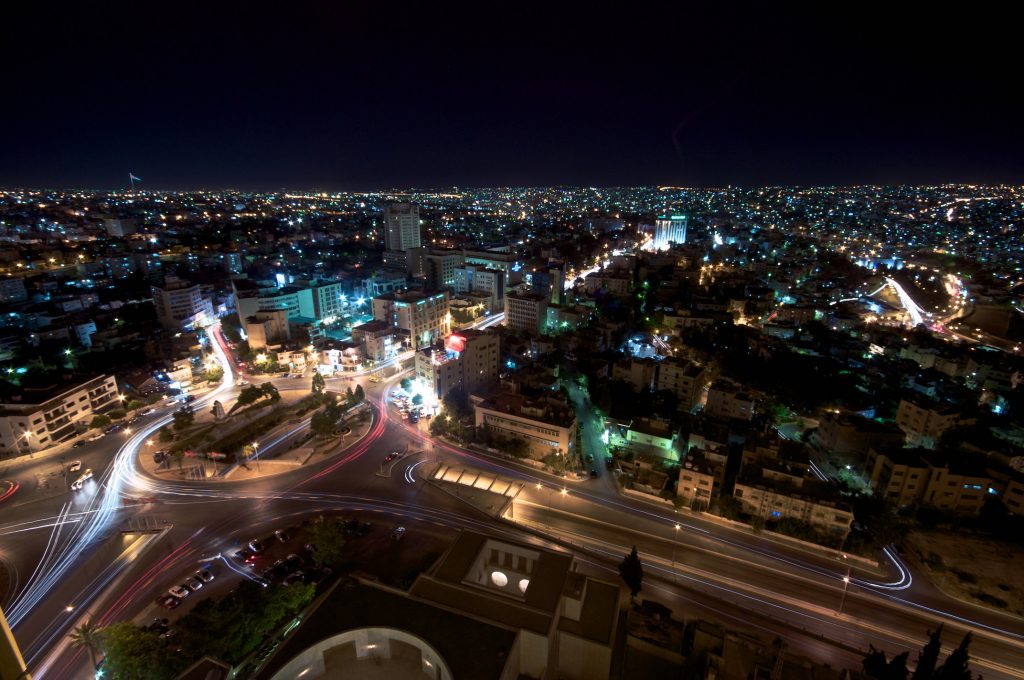 [Amman, Jordan. Photo via: Wikimedia Commons.]
Despite intense turmoil within the Middle East, Jordan proudly boasts first class security and breathtaking views. Visits to Petra, one of the new Seven Wonders of the World, are bound to leave travelers in awe. Tourists have the once in a lifetime opportunity to float in the Dead Sea, take a dip into the balmy waters of Aqaba, and unwind in natural hot springs beneath remarkable waterfalls.
Sintra, Portugal
[Sintra, Portugal. Photo via: Wikimedia Commons.]
There's so much more to the beautiful continent of Europe than just selfies at the Eiffel Tower. While Lisbon remains the top choice in Portugal with its almost literal "sun sets in the sea," delicious cheap eats, and colorful trams, Sintra is the real life fairy tale everyone needs to live at least once. Only a 40-minute inexpensive train journey from the capital, this picturesque Portuguese town is set amidst a vibrant, elegant display of palaces, castles, historical buildings, fortresses, and more than 10 national monuments, all in the stunning setting of Sintra-Cascais Natural Park.
Palace of the Lost City in Sun City, South Africa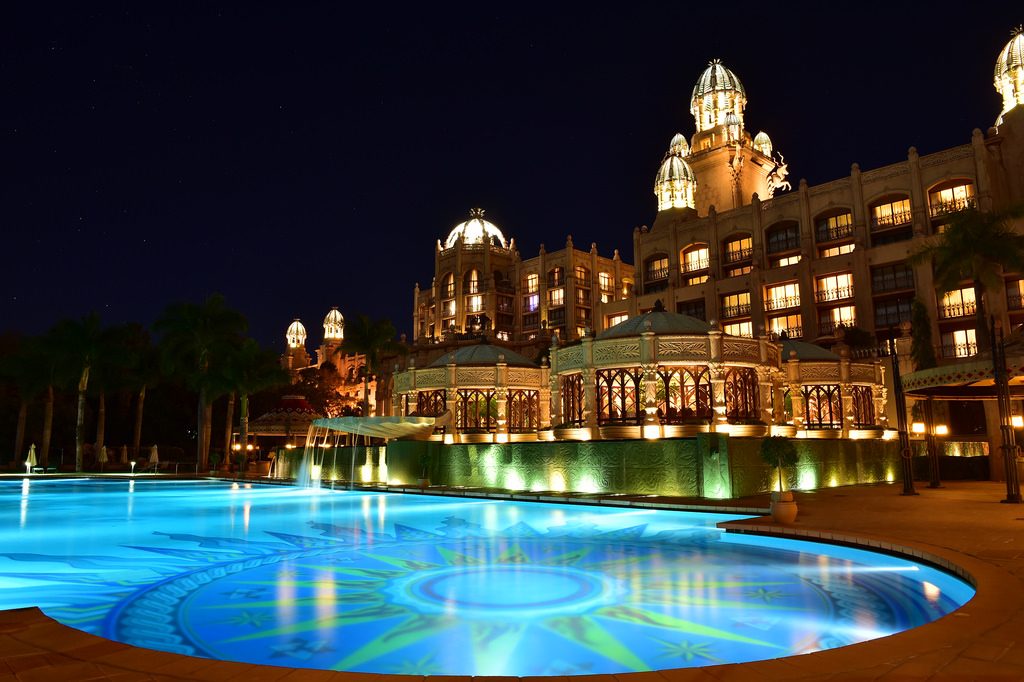 [Palace of the Lost City in Sun City, South Africa. Photo via: Flikr.]
A personal favorite situated in my childhood hometown of South Africa is the Palace of the Lost City at Sun City Resort — a two-hour drive away from the capital of Johannesburg. Inspired by the myth of a lost African kingdom, this heaven on Earth is bordered by flourishing botanical gardens and gorgeous streams, as sculpture-lined alleyways lead between the hotel, its gardens, and golf courses. The Lost City treats its visitors like royalty; from an unbelievably awed arrival to a very unwilling departure.
Memphis, Tennessee, USA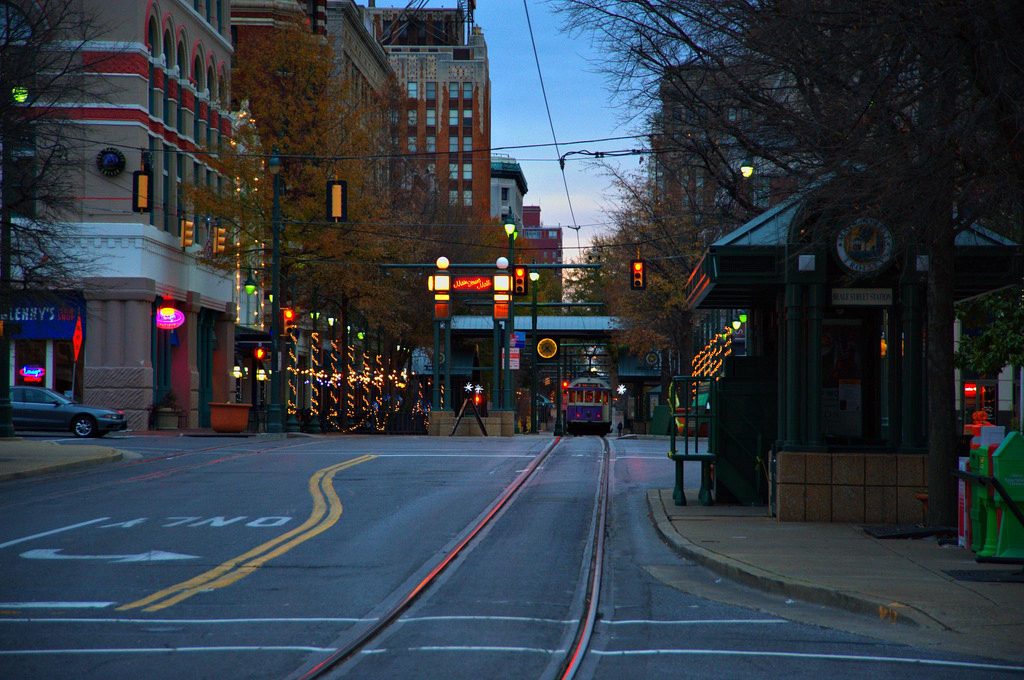 [Memphis, Tennessee, USA. Photo via: Flikr.]
We all know that Disney and Hollywood take the cake in tourist entertainment within the States, but there's no better place than Memphis, Tennessee, for music and history lovers. Graceland, Elvis Presley's home, ranks as one of the best museums within the musical arena of the world. Visitors discover the musician's residence, where he spent time with family and friends. The National Civil Rights museum is another gem providing some fascinating insight into the Civil Rights Movement in the United States from the 17th century to the present.
Nova Scotia, Canada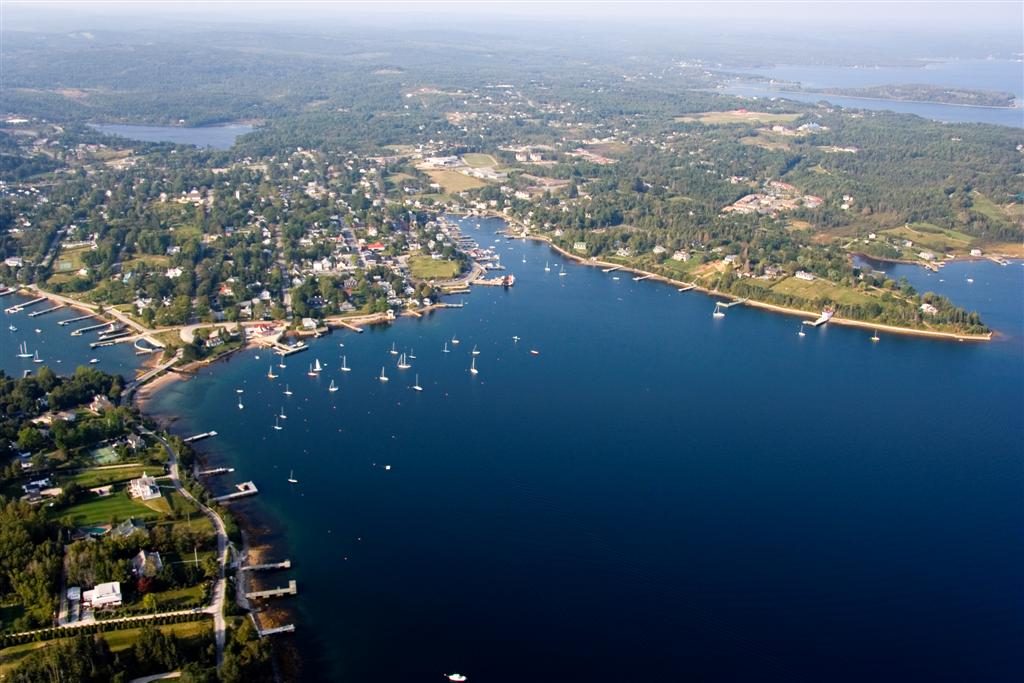 [Nova Scotia, Canada. Photo via: Wikimedia Commons.]
Canada isn't just about heavy snowfall and Tim Hortons— a haven for artisans and craftspeople, Nova Scotia celebrates the best of the Province; from sports idols to renowned musicians and castle towns to beach wineries. Away from the hustle and bustle of city life, it boasts a plethora of parks and lighthouses for some much-needed recreation. Tidal-bore rafting and year-round surfing are a few definite activities to experience, along with a trip through memory lane at one of the provincial museums in the district.
Ushuaia, Argentina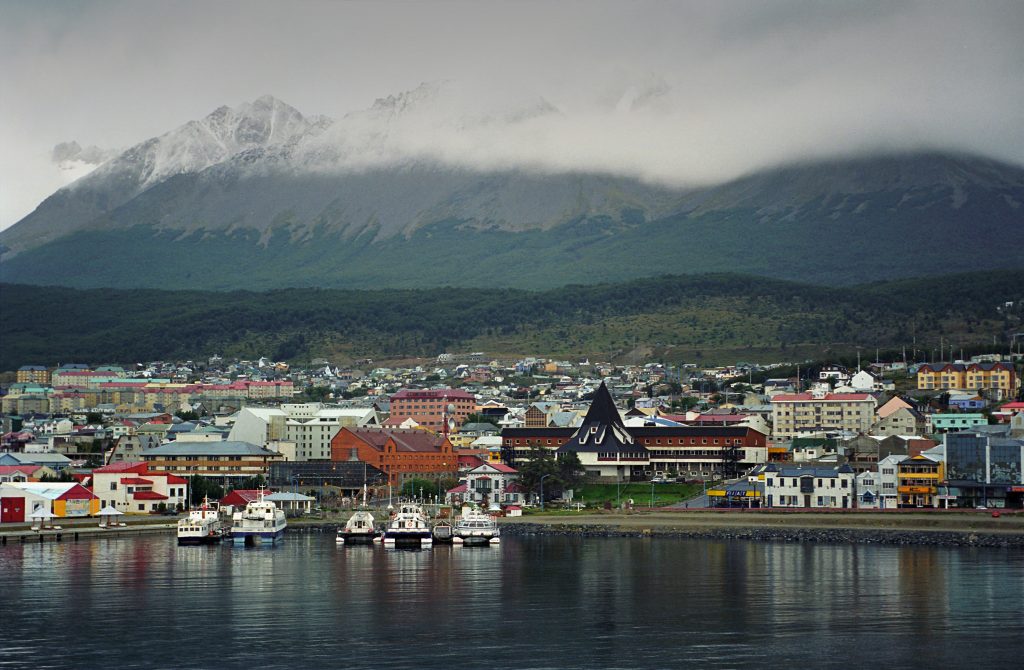 [Ushuaia, Argentina. Photo via: Wikimedia Commons.]
Whenever we hear "South America," the image of Brazil pops into our heads; however, it's so much more than Rio de Janeiro and Buenos Aires. Ushuaia is a bustling resort of sharp streets and cluttered buildings beneath the snowcapped Martial Range in Argentina. The windswept town is Earth's paradise for skiers, mountain climbers, and penguin lovers. It's the gateway to Antarctica cruises and tours to nearby Isla Yécapasela, also known as "Penguin Island" for its penguin colonies.
Nadi, Fiji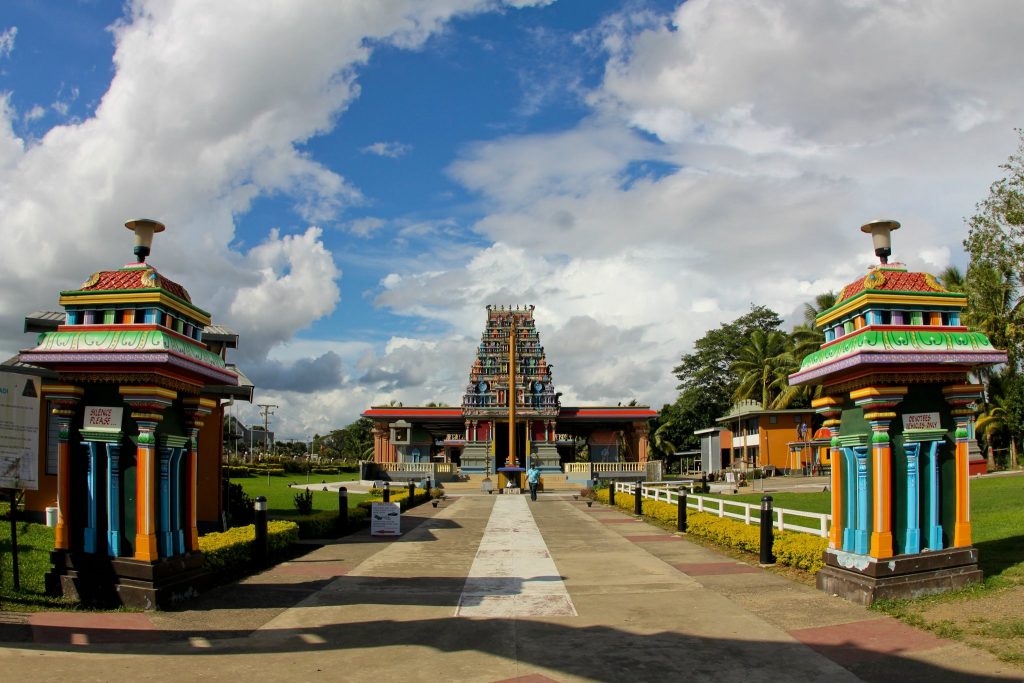 [Nadi, Fiji. Photo via: Wikimedia Commons.]
Summer is incomplete without lounging around the beach. With clear, stunning beaches and extensive hiking trails, no trip to Fiji is complete without visiting Nadi. With a majority of its population being Indo-Fijian, Nadi is a center for Islam and Hinduism within the country. The downtown district is defined by Nadi River and Viseisei Village, along with Sri Siva Subramaniya temple— the largest Hindu temple in the Southern region.
Cairns, Australia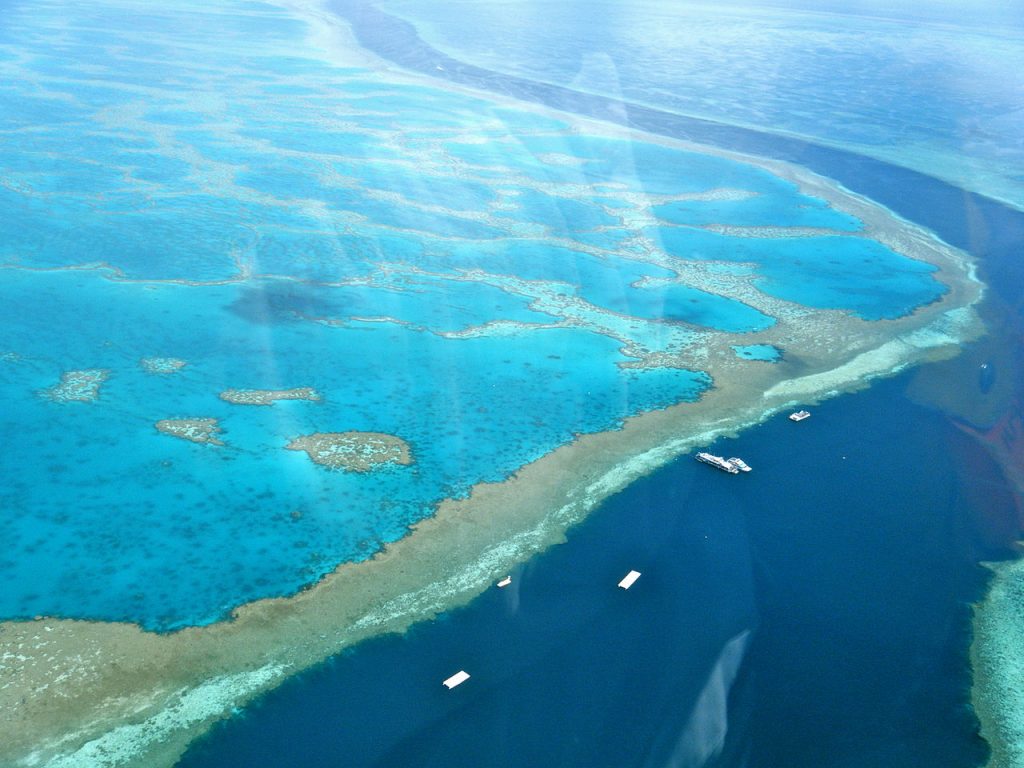 [Cairns, Australia. Photo via: Wikimedia Commons.]
Who wants to swim, snorkel, scuba dive, and sail in the largest coral reef system in the world? If you're the outdoorsy, adventurous type, then Australia is the answer to your prayers. With Great Barrier Reef as a living masterpiece in Cairns and the Daintree Rainforest lying two hours North of Cairns, Mother Nature has definitely spread its magic all over the turquoise colored city. Oh, and don't forget to cuddle with those adorable koala bears!
---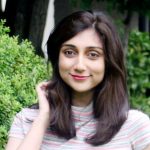 Exploring and writing her way through life, Queenie Shaikh is a biryani addict, latte-art admirer, women's rights advocate, fitness enthusiast, Harry Potter fanatic and a perpetual nomad, amongst many other things.