by Fatima Ahmed
Growing up, I heard countless discussions about how straight, silky hair was so beautiful and how frizzy, coarse hair was, let's say less than desirable. My mother kept her hair short for her entire life and would always say that our hair texture just wasn't meant to be grown out. I watched my cousins go as far as iron their hair on an ironing board to achieve the sleek and silky look. I even witnessed my friends discouragingly turn down plans because they didn't have time to straighten their "unruly" hair.
Constantly, I witnessed the women around me beat themselves down for not having a very specific type of hair. If you had naturally sleek and silky hair, then you had "good hair." But if you are one of the girls who had a giant ball of tangled frizz on top of your head, then you belonged in the "bad hair" club.
So, what is "good hair" and "bad hair?" The concept of hair politics originated in the black community as black hair is often the center of social and political debate. The concept of "good hair" came around during slavery and referred to hair that was softer, sleeker and shinier.
The term "bad hair" applied to natural black hair which has a complex structure and unique texture. Often, black hair requires different methods of maintenance than other hair types.

[#BGs Duriba, Jasleena, Subrina, and Madhuri]
This has lead to the usage of different hairstyles like cornrows, dreads and more, that help protect and maintain black hair. Unfortunately, these hairstyles have become extremely politicized in our society, going as far as to ban them from professional environments. To this day, they evoke racial prejudice and misogynoir against black women in our society.
While this doesn't directly apply to desi communities, I can safely say that most Brown Girls often struggle with their natural hair texture. South Asians often have coarse, thick, curly and frizzy hair. And this, of course, is deemed ugly in our culture. While men don't have to deal with this issue because they aren't expected to have long hair, Brown Girls feel the weight of another burden.
[#BGs Ravleen, Akansha, Sejal, and Rimsha]
It's just another item on a long list of physical features Brown Girls are supposed to have. From shaving off baby girls' heads countless times to scalp-tearing hair oil massages, Brown Girls go through a lot in the name of what is considered "good hair" in the desi community. So many of us still cling to the safety of our straighteners and chemical treatments, unwilling to let them go. To this day, we keep this ridiculous and toxic notion in our minds that the way our hair comes out of our own scalps is not good enough.
This struggle unequivocally fits into the narrative that "ethnic" features are undesirable. This malignant and insidious idea is pervasive in the South Asian diaspora. We constantly struggle with our body hair, our noses, and, of course, our hair. Through the media, our culture, and even our own loved ones we are told that our hair is ugly. So, naturally, this leads to self-image issues about our hair, our beauty, and consequently, our worth. Dealing with our own ideas of "good hair" and "bad hair" is quite pervasive. Yet, we don't nearly discuss it enough in South Asian communities.
So, let's talk. Below, you'll find some stories shared by Brown Girls who share their own struggles with their #BrownGirlCurls.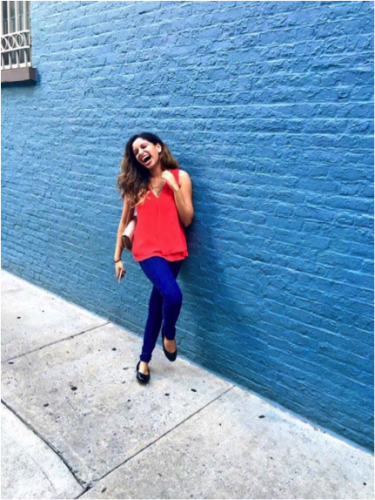 [#BG Tayeba]
"I've grown up with curly hair my whole life and I never really felt bad about it until I got into middle school. I would always keep my hair tied up for the most part or I would spend hours trying to figure out a way to tame the frizz with mouse and countless gel products. I felt ugly because I didn't have silly smooth straight hair like most girls would flaunt. So, what did I do? I would straighten my hair almost everyday and I did this all throughout high school just to 'fit' in and be accepted by everyone around me. My hair over the years has gotten less curly because of straightening it so much. We always want the things we don't have is what I've learned from this."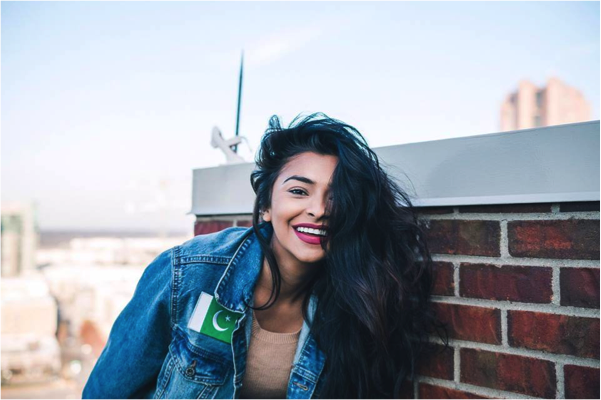 [#BG Sarah]
"I HATED my hair growing up!! I would cry and cry to my mom and beg her to buy me a straightener or get a perm! I was so ashamed of my hair. If I didn't have time to straighten it properly, I'd shy away from friends/any social interaction. I'd feel so ugly, I would straighten my hair every single day from 7th grade to junior year of high school. I finally got tired of it and accepted my hair…I thought everyone would hate it/call me out on my hair but it was the complete opposite!! I really wish I could go back in time and tell myself that it's all in my head, being natural is beautiful and it'd be one of my favorite things about myself!"
[#BG Trisha A.]
"I absolutely hated my hair growing up. It was curly, thick and frizzy. While other girls came to school with their hair down or in cute styles, I wore my hair in a braid every day for 6 years. When straighteners became popular I spent hours trying to transform my hair into something more 'presentable,' damaging my hair in the process. Years later, I've finally found the products and confidence to love my natural hair again—it's so liberating to be confident without putting a hot iron to my hair!"
We want to hear from you too! Snap a pic with your glorious mane or pick your favorite selfie with it. Then tag it #BrownGirlCurls and display it on your social media to share your hair, your stories, and your strength. Our society needs to do better. And what better time than the present to declare pride in our roots, both literally and figuratively. So, here's to our hair and the way it is when it dries fresh off a shower. Here is to our wonky curls, our frizzy strands, our coarse tresses. And here's to being brave enough to go straightener-free.
---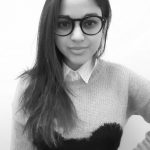 Fatima Ahmed is a 1.5 generation Pakistani working on her degree in English Literature in Vancouver, Canada. She has an interest in human rights activism, social justice affairs, literature, and art as well as excessive chai drinking. You can find her on twitter @FattyA123 or read more of her articles at schemamag.com.