There's a famous desi quote, "kal kare so aaj kar; aaj kare so ab," which translates to, "if there is something that should be done tomorrow; do it today. If the moment is lost, how will it ever get done?" Inspired by this quote and their love of being desi, co-founders Eneet Rana and Ravjot Chana created Brown Rang Tees, an online store with a variety of funny, cultural-pride, self-expressive desi-themed t-shirts and apparel items.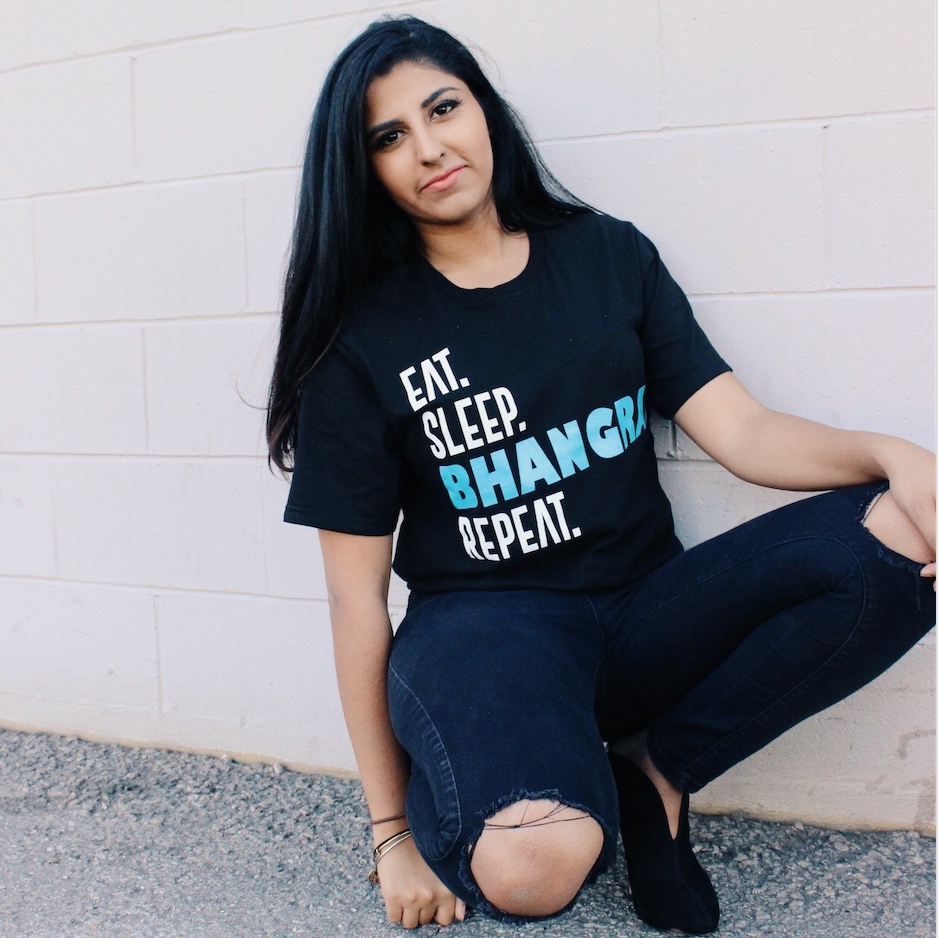 "There's so much to being brown (aka being desi) that we love, from khaana peena (eating/drinking), naachna (dancing), style maarna (fashion), to shayari (reciting poems) and Bollywood," Chana said. "Both of us also realized that we still have and wear our favorites tees from all the places we visited, with fdesigns/quotes that represent us—even some from high school. So we put the two together and now have a large collection of tees that all desis can relate to – hence Brown Rang."
The name rose not from Yo Yo Honey Singh's hit song "Brown Rang," but the idea of being the color brown.
"Picking the perfect name was a challenge. We went back and forth many times on several names for what our mission was and essentially Brown Rang stuck because it came down to all 'brown colored' people." 
According to Chana, Brown Rang was the perfect name because it included people from different countries, regions, and religions with one commonality and baseline culture. 
"In essence, it's allows us to connect with each other better by being able to relate to the cultural aspect of [literally] being brown."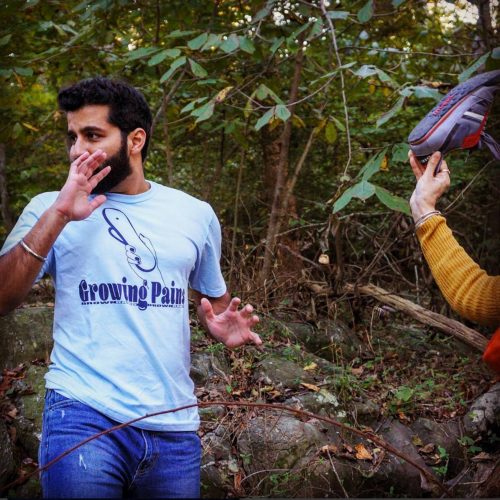 The creativity of Brown Rang and its designs come from a similar thought process: being desi and being surrounded by our deep-rooted culture and traditions. 
"We see it. We live it. We embrace it. We express it. We wear it. We love it!"
Brown Rang's mission was created because of the divide the founders saw within aspects of desi culture. Driven by innovation, the founders were tired of hearing about hate crimes and un-acceptance within their own desi culture—so they challenged themselves to think of their mission statement in four words. 
"Desi. Comfort. Wear. Giving Back. All four embody our mission. It's actually quite simple—we want to unite desi folks from various communities by capturing expressive, humorous, and cultural designs at Brown Rang, all while making sure to give back a portion of our profits as a method to pay it forward."
Desi, Chana told us stands for all South Asian communities, regardless of country, religion, beliefs, culture. Comfort refers to their premium apparel items. Wear refers to their offering of unique desi-themed designs. And finally, giving back refers to the importance of giving back to others, especially because of the help and advice others gave them at the start of their business.
"Giving back to the community is a very important aspect of humanity as well as doing business. We may still be a very young business, but we've had an enormous amount of support and help from friends and family and though we can't really 'give back' their time, advice, support, or guidance, we can pay it forward another way."
For this reason, every quarter, Brown Rang chooses to donate 10 percent of all their profits of all sales from their website to various charities and organizations.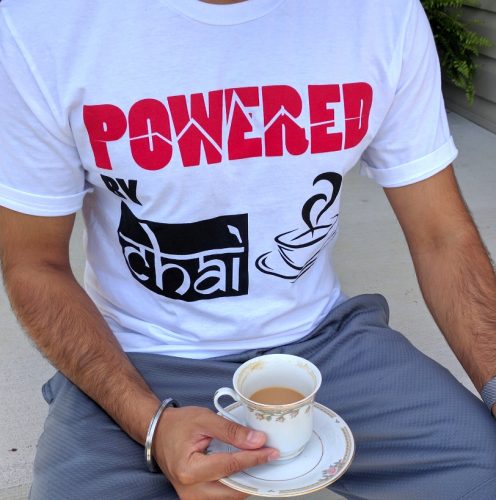 When asked about the most difficult aspect of starting a clothing line, Chana said, "getting the company off the ground was the toughest and most time-consuming part."
While still in their "start" phase, they find themselves putting in a lot of time and work in creating momentum.
The most rewarding feeling both Chana and Rana feel is seeing various people from different backgrounds, of not only religion but South Asian culture and identity, come up to their table at melas to share how funny and relatable their shirts are.
Within the next five years, the co-founders said they hope to see a more unified brown community and be a part of the movement in uniting our community regardless of nationalities.