We know this is your favorite season of the year, so make sure you're at your best! This month, our staffers bring the latest and greatest tips, hacks, and suggestions. Whether you're looking for Thanksgiving recipes, a new nail polish, or ways to improve yourself, The Brown List has got you covered!
1. Liquid Suede Lip Cream by NYX in Vintage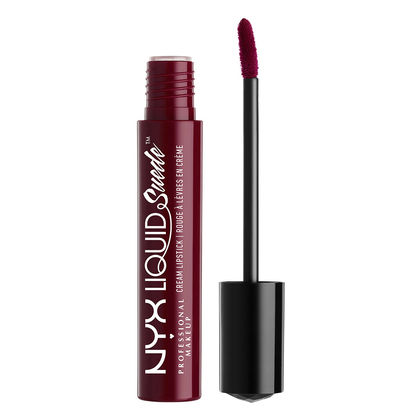 [Liquid Suede Lip Cream Lipstick/Photo Source: NYX Cosmetics]
"During the fall times, I switch to maroon or wine colored lipsticks. They are like the reds of spring and summer. Also, maroon brings out the perfect white smiles in everyone." BG Anjali is falling for this inexpensive, yet luxurious liquid lipstick from NYX. Get yours here for less than the price of a lunch!
2. Book of the Month: "The Sun and Her Flowers" by Rupi Kaur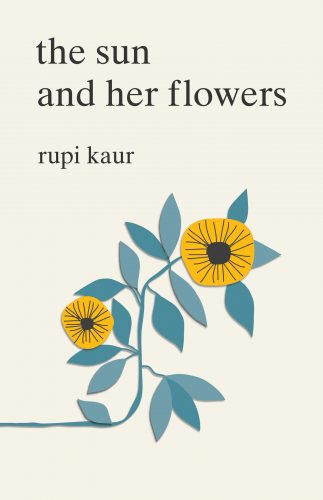 ["The Sun and Her Flowers" by Rupi Kaur/Photo Source: "The Diamondback"]
Critics have been raving about Rupi Kaur's newest book of poetry, "The Sun and Her Flowers." BG Serisha recommends this book for cold November nights, while curled up in a warm blanket.  You can find a copy at Barnes & Noble, Amazon, or Urban Outfitters.
3. Thanksgiving hack #1: Taste your @$%#-ing food before serving it to people!
[Taste your food while you're cooking it!/Photo Source: Flickr]
BG Marina loves to cook, with Thanksgiving as her favorite time to flex her kitchen skills. "If you're cooking for other people, taste everything as you cook it. For example, before putting the spice blend on your turkey, try it! Adjust if you think it tastes funny. This may seem like a no-brainer, but when you're stressed out and frantically cooking for people, this may go over your head. So take things easy and just remember why you're cooking in the first place." Click here for amazing recipes from BGM's food team. Our recipes are easy to understand, packed with awesome cooking tips, and give you great food at the end!
4. Thanksgiving hack #2: Use a daal ghotni for soups, stews, and mashes.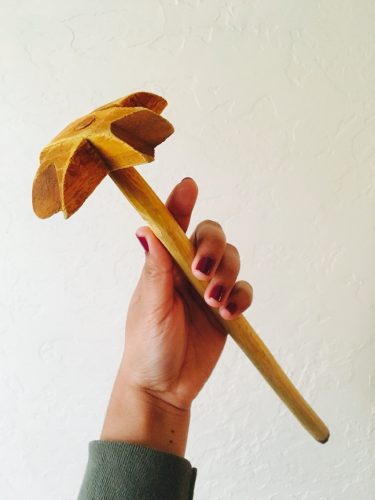 [We literally had a staffer take a picture of her mom's daal ghotni /Photo Source: Marina Ali]
We're pretty sure half of ya'll didn't know this thing had a name. It's okay; we didn't know either. BGM's COO Atiya is our go-to lady for adulting advice. She recommends keeping a daal ghotni in your kitchen for everything from rice to oatmeal. "This is the best kitchen tool I own. You put it directly in the pot of boiled daal to puree it. Daal is my favorite food; it's easy to make and customizable to your preferences. It's is healthy and perfect for indulging in cold, damp fall weather." There are many different variations of a daal ghotni, but they all work the same. Just boil the food and then mash it up in the pot! Support your local desi store or get a daal ghotni online.
5. Nail Color of the Month: Chinchilly by Essie
[Swatch of Chinchilly by Essie/Photo Source: Essie]
BG Ravleen is a gal who keeps her looks coordinated from head to toe. She's always paying attention to details, even on her nails! "In the fall, Chinchilly is my go-to color for when I'm trying to make sure my nails go with every outfit. Side note: Sally Hansen Hard As Nails Strengthening Top Coat works wonders to keep your manicure on point for weeks. And Envi Nail Enamel Dryer is your best friend if you cannot stand waiting for nails to dry!" Pick up a bottle here and your nails are set for November!
6. Paleo Green Bean Casserole
[Green bean casserole goodness/Photo Source: Flickr]
Indulging in Thanksgiving shouldn't mean you're overstuffed and feeling horrible the day after. BGM's healthy living expert, Sheena, has a green bean casserole that'll fill you up and keep you healthy.
Makes 4-6 servings
Ingredients:
For topping
2 medium onions, thinly sliced
¼ cup almond flour
1 teaspoon kosher salt
Nonstick cooking spray (not paleo)
For green beans and sauce
1 pound green beans, rinsed, trimmed and halved
12 ounces mushrooms
2 cloves garlic
2 tablespoons almond flour
1 cup unflavored coconut cream/almond milk creamer (like by Califia)
1 cup chicken broth
2 tablespoons olive oil (not paleo)
2 tablespoons salt
½ teaspoons black pepper
¼ teaspoon nutmeg
Directions:
1. Preheat the oven to 475 degrees F.
2. Combine the onions, flour, and salt in a large mixing bowl and toss to combine. Coat a sheet pan with nonstick cooking spray and evenly spread the onions on the pan. Place the pan on the middle rack of the oven and bake until golden brown, approximately 30 minutes. Toss the onions 2 to 3 times during cooking. Once done, remove from the oven and set aside until ready to use. Turn the oven down to 400 degrees F.
3. While the onions are cooking, prepare the beans. Bring a gallon of water and 2 tablespoons of salt to a boil in an 8-quart saucepan. Add the beans and blanch for 5 minutes. Drain in a colander and immediately plunge the beans into a large bowl of ice water to stop the cooking. Drain and set aside.
4. Heat 2 tablespoons olive oil in a 12-inch cast iron skillet set over medium-high heat. Add the mushrooms, 1 teaspoon salt and pepper and cook, stirring occasionally, until the mushrooms begin to give up some of their liquid, approximately 4 to 5 minutes. Add the garlic and nutmeg and continue to cook for another 1 to 2 minutes. Sprinkle the almond flour over the mixture and stir to combine. Cook for 1 minute. Add the broth and simmer for 1 minute. Decrease the heat to medium-low and add the unflavored coconut cream/almond milk creamer. Cook until the mixture thickens, stirring occasionally, approximately 6 to 8 minutes.
5. Remove from the heat and stir in 1/4 of the onions and all of the green beans. Top with the remaining onions. Place into the oven and bake until bubbly, approximately 15 minutes. Remove and serve immediately.
7. Luck Of The Drawstring Thigh-High Boots by GoJane
[Luck of the Drawstring Thigh-High Boots by GoJane/Photo Source: GoJane]
BGM editor Kamini always looks good, but she also enjoys an extra hour of sleep in the morning. When she's in a hurry, she throws on a pair of these GoJane boots to stay fashion forward. "These boots go a long way. Neutral boots go with everything and are super easy to accessorize. They're great for ladies who don't coordinate their outfits and think of their shoes last–or like me, right as I'm about to walk out of the door." You can wear these boots with pants or under a cute mini skirt. Get fall ready by grabbing a pair here!
8. Study hack: The Pomodoro Technique
[Wanna study better? Try the Pomodoro Technique!/Photo Source:  Flickr]
We know November is midterm month and right before final exams. Studying can drive you crazy, but BG Anjali has just the hack for you! "Midterm exam wise, I've been trying out the Pomodoro Technique and listening to Spotify. In college, you only get a handful of exams that make up the majority of your exams, so the Pomodoro Technique helps out when studying multiple topics." Click here to read more about this study hack and see if it's right for you.
9. Pro Filt'r Soft Matte Longwear Foundation by Fenty Beauty
[Pro Filt'r Soft Matte Longwear Foundation by Fenty Beauty/Photo Source: Sephora Australia]
There hasn't been a foundation, since MAC Pro Longwear Foundation, that our staff unanimously loved. Our editor Kamini says that "it's the best foundation I've ever used, hands down. Finally, I have a foundation that totally matches the color of my skin!" BG Ravleen also raves about Fenty Beauty's Pro Filt'r Soft Matte Longview Foundation: "I have oily/combination skin and this foundation has been great throughout the hot days. Even though it's matte, it hasn't dried me out on cold days." Let Queen Rihanna deliver your skin from bad foundation. Get your bottle of foundation here.
10. TV Show of the Month: "Stranger Things"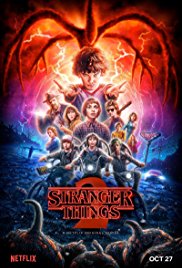 ["Stranger Things" poster/Photo Source: IMDb]
Where have you been?! Our staffers have been waiting since last year for the new season of "Stranger Things." What's better than retro music, science fiction drama, and the powerful psychic abilities of a little girl? We were at the edge of our seats, binge-watching Netflix for both seasons. If you're more of a weekly watcher, go for one episode every seven days. You'll definitely be happy you have this show in your life. To watch "Stranger Things," click here to invest in a Netflix subscription or find someone who will let you borrow their password.