Whiskey and samosa go together. Whiskey plus learning samosa folding and sari draping, on the same darn night, with good friend Jack (Daniel)? Notsomuch. The comic below is based on true events. See, I know Jack Daniel all too well but I know jack squat about putting on a sari.
However, I have since learned how to properly fold and tuck a samosa. I'm an Indian food writer – it was getting embarrassing that I didn't exude more confidence in the art of samosa-ing! So I taught myself (sober) and I think I have it nailed. You can see my tutorial here. 
Sari draping remains an enigma. It's the fashion equivalent to a friggin' Rubik's Cube to me. It's something I want to learn because I love how fierce and sexy a sari can look when properly worn. Maybe I'll teach myself this weekend. Ah, grown folk goals. If you, too, have this on your list of things to learn, here is some Brown Girl sari-tying help.
In the mean time, enjoy this!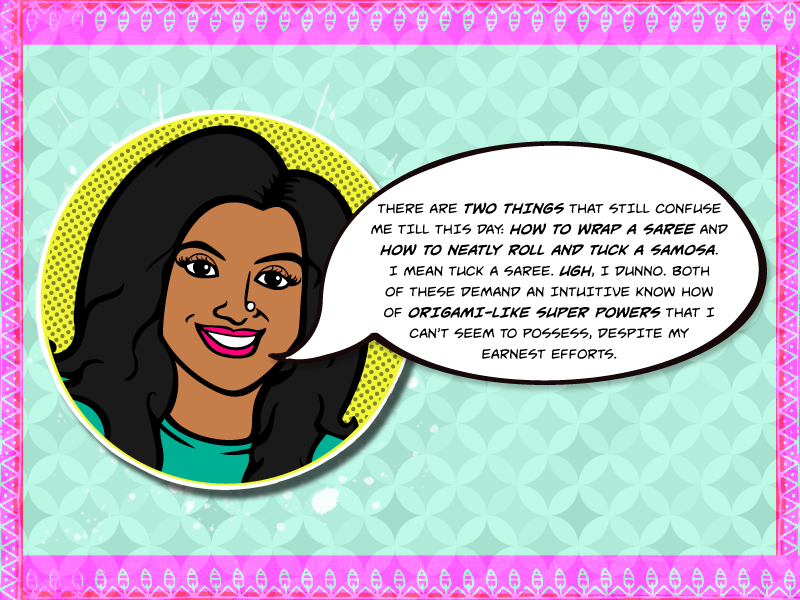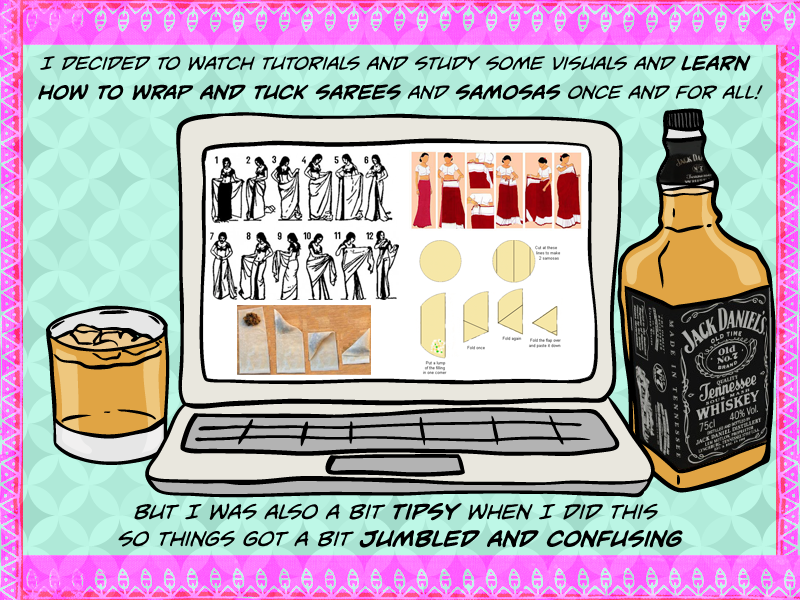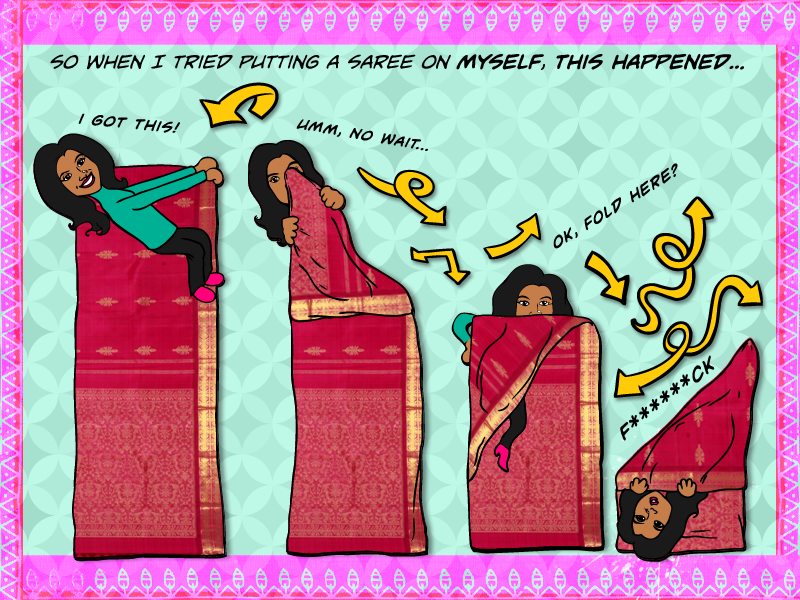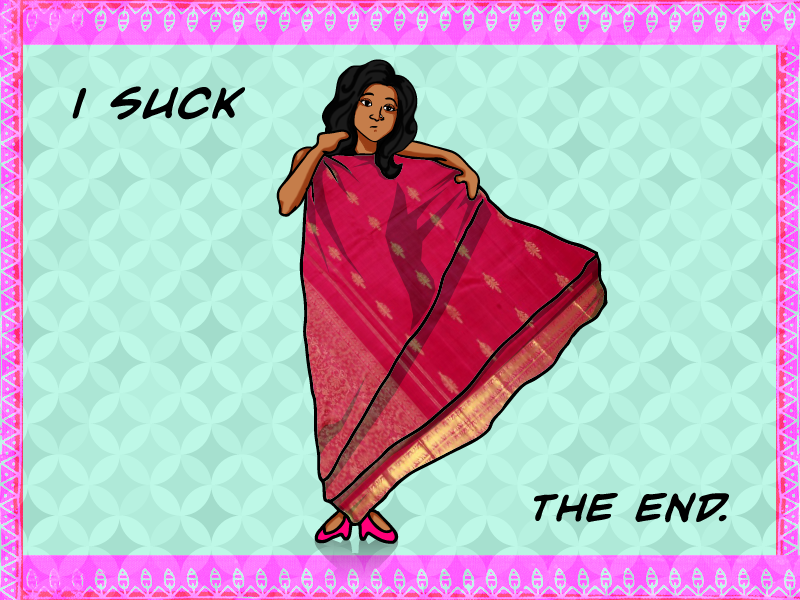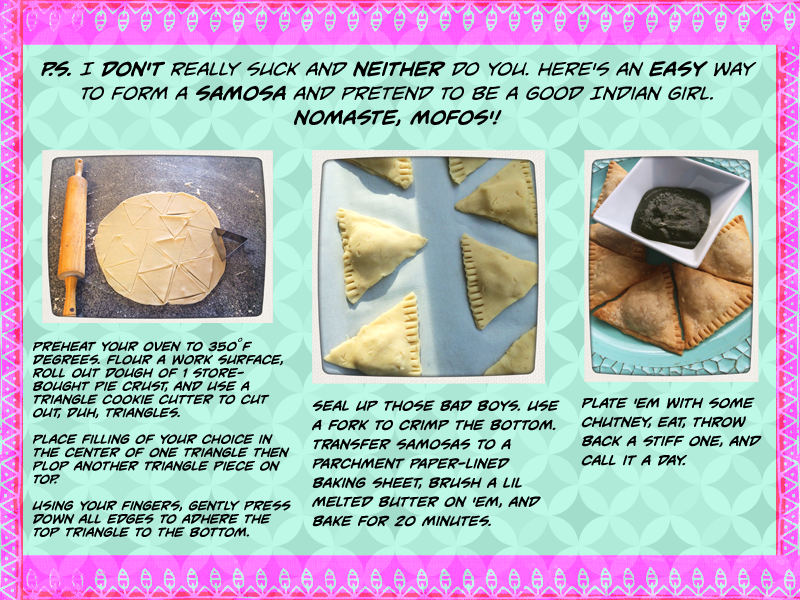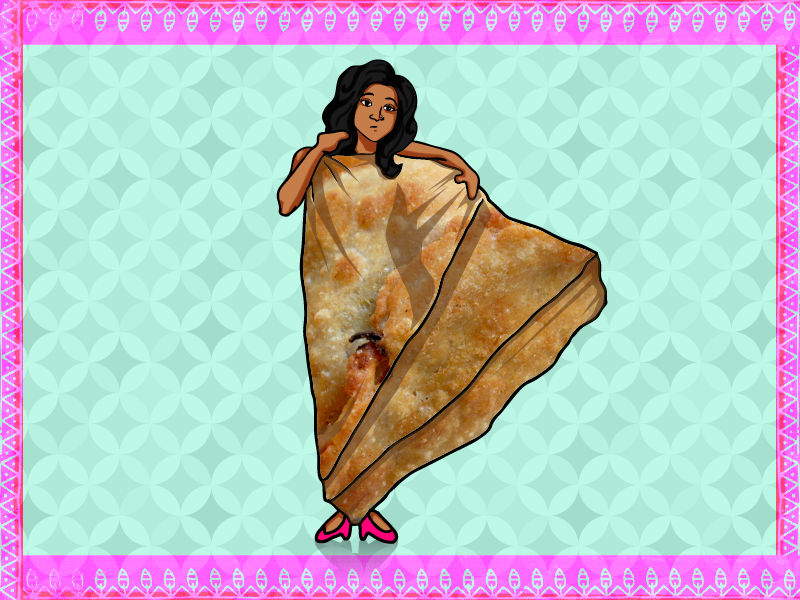 [Comic Courtesy: Sketchy Desi]
To see more of Soni's original food articles and comics, visit facebook.com/sketchydesi.
---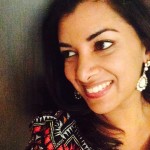 Soni Satpathy-Singh is a recipe writer and developer who resides in Manhattan. She is either always cooking or eating be it for work or simply because she loves to! She is working on her own cookbook and also recently created "Sketchy Desi" which provides daily humor, greeting cards, and apparel that celebrate brown culture. To see more of Sketchy Desi's work, visit facebook.com/sketchydesi/ or stay tuned for upcoming posts on Brown Girl Magazine.