by Syeda Hasan 
Hey Brown Girl readers, we are pleased to bring you episode II of our podcast, "Brown Girl Talks." BG editor-in-chief Atiya Hasan and I caught up on our recent trips to New Delhi, India and Karachi, Pakistan, respectively.
As Americans traveling abroad, we felt our fair share of culture shock when we landed in South Asia. Atiya, who did not visit India for the past 12 years, didn't think she would have much trouble adjusting. She stays in tune with her South Asian heritage, but to her surprise, she still faced some challenges as an American. One of the biggest changes for her was being surrounded by so many people at all times in the bustling city of New Delhi. It took her some time to get used to the constant commotion in the city. However, that experience made her appreciate the luxuries she enjoys at home in Houston.
I have never traveled to New Delhi, but from Atiya's stories, it sounds similar to my parents' hometown of Karachi, Pakistan. I took my fourth trip there this past January. During my very first visit to Karachi, I had never left the U.S. before, and I certainly felt a lot of culture shock! As I've visited Karachi several times over the years, I've overcome that initial feeling of confusion and displacement. I got to know the city at more than just face value, and I discovered the vast diversity and cultural treasures it has to offer.
We hope our stories will bring some insight if you're planning a trip to your motherland anytime in the future. By the way, coincidentally, Atiya and I do have the same last name, but we are not related (that we know of at least)!
Do you have a topic you'd like to hear us discuss on the next episode of "Brown Girl Talks?" Share your thoughts in the comments below and tweet us @BrownGirlMag. We look forward to bringing many more talks your way!
[divider]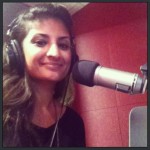 Syeda Hasan is journalist reporting for Brown Girl Magazine and Houston Public Media News 88.7, Houston's NPR station. She is also the host of BG's podcasts. Syeda is a news junkie who loves non-fiction, from documentaries to the Real Housewives. She is a proud Texan and Longhorn with a mild obsession for all things French. Syeda has previously reported for the Daily Texan and KUT News in Austin.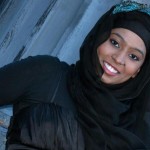 Atiya Hasan is the Editor in Chief at Brown Girl Magazine. She currently lives in Bishkek, Kyrgyzstan where she is finishing up her final semester of medical school. She is all about female empowerment through education and understanding of their rights and sexuality. She is scheduled to be published in an upcoming anthology titled "Faithfully Feminist: Jewish, Christian, and Muslim Feminists on Why We Stay" and is part of the I Speak for Myself series. In her free time, Atiya enjoys consuming large amounts of chocolate and TV shows.