Sanjana Paramhans is a dynamic social designer from NYC who uses design as a tool to deal with economic and social challenges in the world. She is an alumnus of Pratt Institute with a BFA in Interior Design. Sanjana was a finalist at the United Nations and Ikea Foundation. She is now working on a social design for her homeland that is expected to impact a national agenda and draw attention from the center.
"I strongly believe that design stimulates people to behave a certain way – it can condition and control their actions and reactions. Design is not just about pretty lights and wallpapers, it is an enabler of social change.
I was born in Lucknow in 1994. I moved a lot: Mumbai, Delhi, Uganda, Tanzania, Kuwait and finally to Bahrain where I finished high school. By the time I was in high school, I had already been in ten schools. In 2012, I moved to Brooklyn to pursue my degree in interior design at Pratt Institute. It was around this time, where my mind was still forming, and opinions still developing, that I first heard about what was happening in Syria.
I was moved by the plight of the people there. There was hopelessness attached to their situation; a sense of inevitability. Some of the people were escaping on boats, to any place that would accept them. They took only their most deeply personal belongings with them, never knowing if they would come back again.
In a strange sense, this resonated with me. All the moving and displacement from country to country when I was young; making friends and then losing them. It was hard and it was painful. That's when I knew I wanted to make a difference.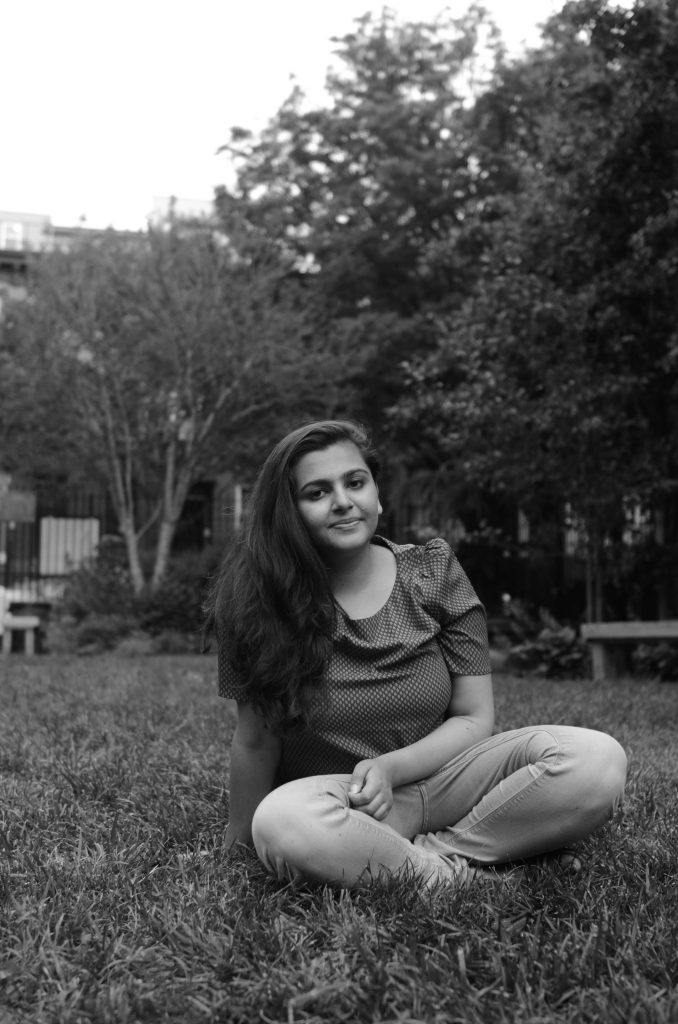 In late 2015, President Barack Obama announced that he was going to let about 10,000 refugees into the U.S.A. At around the same time, I had to pick a topic for my thesis project. I decided to create a temporary shelter to provide a roof and bed for the refugees resettling in different countries.
Although my research was done specifically for New York, this shelter can be used anywhere. It is a modular piece of furniture that consists of a bed, storage and a privacy panel for a single person. It can be joined with others for larger families. Most importantly, it is distributed to the people flat-packed and can be built in less than thirty minutes. And so began my career as a designer for social change. A social designer.
A few months ago, I worked on a competition to create a peaceful border design at the India–Pakistan border. I created a space where the two communities can mingle with each other, and a façade which can house plants of the opposite country, all planted by the people themselves. Maybe we can foster peace, love and harmony this way.
In India, there is still a stigma attached with mental health. Many people still classify it under the same category as cancer or blindness. For this, I work with the NGO Lonepack, where I design campaigns to increase awareness and acceptability. I also work closely with an NGO in the Middle East, Sneha, that provides free education and grooming to children suffering from Down Syndrome.
Currently, I am working on an app that will help refugee youth adjust to their new life after resettlement. It is being designed to provide mentorship programs for the youth, to help them fit into their new environments around the world and feel welcome after going through some of their roughest experiences in life."
-Sanjana Paramhans
Sanjana's work has been featured on Homegrown, India Retailing, The Citizen, News of Bahrain, Change News, The Pratt Institute, The Quint, The Better India, and American Bazaar Online.
---
Do you know a Brown Girl who is awesome at what she does? Send an email telling us why at Trisha.Sakhuja@0mq.349.myftpupload.com.