Meet our Brown Girl of the Month for October 2015!
Priya Desai is a digital anchor/reporter for Sports Illustrated. Prior to working at SI, she was a local sports reporter for seven years in New York City. She's covered World Series, Super Bowls and has even traveled internationally to report on professional sports.
As one of the country's first female South Asian-American sports broadcasters, she said she has faced many challenges over the course of her 10-year career. She believes being a pioneer in the field is difficult but also so rewarding.
"I knew from a young age that I wanted to be a journalist. I did not know, however, that it would lead to covering a Super Bowl four years post-graduation. Sports were big in my family. My parents were into sports in India and it was the same after they immigrated to the States.
Now, how they got into watching lots of NFL, NBA, and MLB, and specifically how my mom became a huge sports fan, well…that's a story of its own. But, having parents who were always willing to support me was crucial in my success.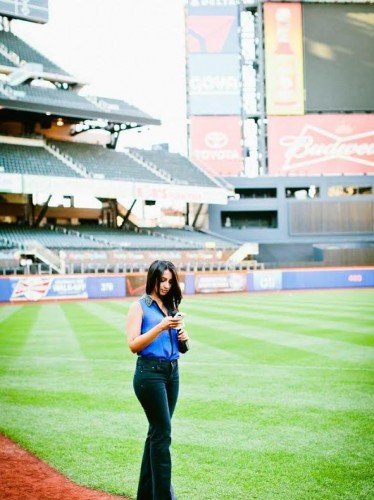 I think people often assume because I am the daughter of immigrants that I also had a "Bend It Like Beckham" upbringing when it came to deciding my career. It couldn't have been more different. Believe it or not, we looked at schools based on their journalism programs. That kind of support has been crucial to my success from the moment I started.
In college, I wrote for my school newspaper. Indiana University is a huge sports school so I had a lot of opportunities to write about the teams. After graduation, I didn't pursue sports reporting. It sort of found its way to me. I was working for a local news station covering hard news and I filled in a few times in the sports department.
The executive producer saw something in me and was really supportive. I didn't see anyone that looked like me covering sports. To this day, it is an industry dominated by blondes, but I found someone who didn't care that I wasn't the traditional looking sports reporter. He just wanted the best story. I was lucky that I had someone who was incredibly supportive.
There's a saying that luck is just preparation meeting opportunity. I may have had someone who was willing to put me on-air as a reporter but leading up to that moment, I worked hard at making sure everyone knew I deserved to be there. I was always prepared.
Moving on from that job proved to be arduous. I may have found someone who did not have any preconceived notions on what he wanted a sports reporter to look like, but there were many who did and continue to do so.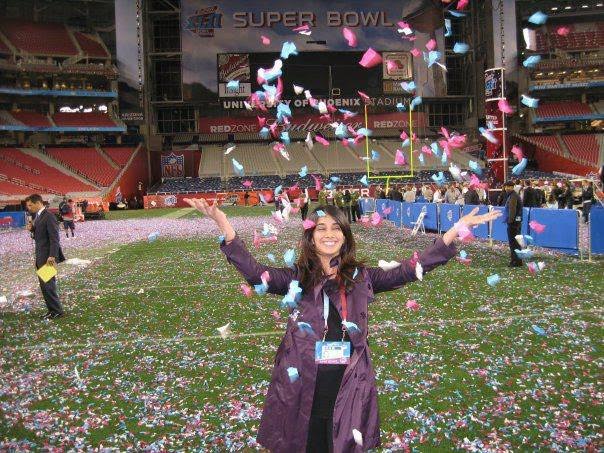 I understand there will be times when I may not be hired for a job because I don't have a 'certain look.' That's just the reality of the business. It used to upset me, but now I accept the challenges because they make the end result even that more rewarding. I work hard at being the best at what I do. That is especially important when I'm passed over for certain opportunities for reasons outside my control.
When I know I've done my best work but it still wasn't enough, it makes moving on easier. My advice to anyone trying to break into an industry is to make sure to have a thick skin. There will be roadblocks and there will be hurdles.  If it was easy everyone would be doing it, right?
But, the best part about being an Indian and a female helps players remember who I am. They may not know or ask my name, but they remember me.
'We just call you Pocahontas.'
Yep. That's ACTUALLY something an NFL player once said to me. I laughed for several reasons. But that also scored me an exclusive interview the next day."
-Priya Desai
---
Do you know a Brown Girl who is awesome at what she does? Send an email telling us why at Trisha.Sakhuja@0mq.349.myftpupload.com.