by Atiya Hasan 
Meet our Brown Girl of the Month of March 2015!
Priya Gulati (or "Chef Pri" as her readers know her) is a California­-licensed attorney, Bollywood dancer and teacher, and author of the vegetarian food blog Recipris. In just a few years, she has gained a loyal following and consistently posts easy-­to-­make vegetarian recipes. Her website was featured on several prominent sites such as CNN Mexico and LaurenConrad.com.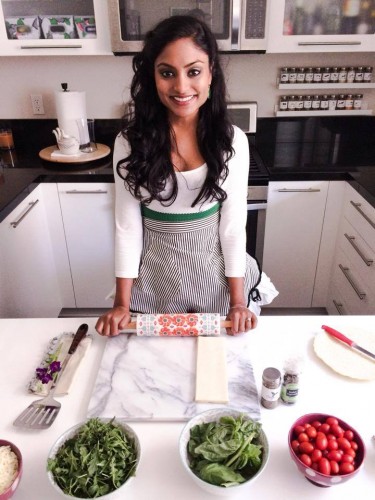 "Being well­-balanced has always been important to me. To me, being well-­balanced means that life has a bit of everything that makes me happy: my family, my career in the law, and my passion for dancing and cooking.
My passion for cooking developed when I was attending law school in Seattle. I was living alone in a city where it rains often, and needed healthy food that was going to keep my brain sharp. I quickly realized that eating Subway every day was not going to cut it. So I started experimenting with different dishes.

Cooking came naturally to me; I was surprised at how much I had learned just from watching my mom cook our family dinner every evening.
After law school, I moved to Los Angeles, Calif., where I met my now ­husband. I began spending lots of time with his family, but especially with his mom, or known as momji. Momji is a fabulous Punjabi chef and I don't say that lightly. Growing up, I ate the world's best Indian food cooked by my nani, mom, and taiji, so my standards were incredibly high. However, I quickly realized that momji could do it all. She could cook Indian, Chinese, Italian, and Mexican food, all better than the restaurants. She thinks I'm just being polite when I tell her that, but it's the truth.
Soon enough, I started learning dishes from her and writing down her recipes. Below is a picture of us holding a bowl of South Indian spiced toor daal, ­which turned out to be nutritious and delicious!
In January 2011, my pops encouraged me to start blogging about my cooking adventures. I was hesitant about it, but he suggested it would be a great place for me to document my recipes and share them with my friends and family. I agreed that it would be a good reference and that's when Recipris (tagline: "Leaf it to Pri") was born. The name is a combination of my nickname "Pri" and the word "recipes."
Recipris has taught me so much about food, cooking techniques, unique ingredients (like cooking with a bulb of fennel), and even a bit of HTML coding! Along with teaching me some of the coding for the blog, my hubby initially took all the photos with his fancy SLR camera. Over the years, he's taught me a thing or two about photography and recently, I've been photographing the posts all on my own. I love that Recipris is a product of both of our talents.
People often ask if my dream is to become a full­-time food blogger and my friends joke that I should go on a reality TV cooking show like Bravo's "Top Chef," but I think that would be too much pressure. Life is about balance. I love my job in the legal industry and I love Recipris as my side hobby. I wouldn't have it any other way!"
–Priya Gulati
[divider]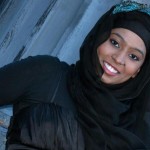 Atiya Hasan is the Editor in Chief at Brown Girl Magazine. She currently lives in Houston, TX and has just graduated from medical school. She is all about female empowerment through education and the importance of understanding their rights and sexuality. She is scheduled to be published in an upcoming anthology titled "Faithfully Feminist: Jewish, Christian, and Muslim Feminists on Why We Stay" and is part of the I Speak for Myself series. In her free time, Atiya enjoys consuming large amounts of chocolate and TV shows.