Meet our April Brown Girl of the Month, Amara Majeed. 
"When I was 16, I founded The Hijab Project, a global initiative that promotes the understanding and empowerment of Muslim women through social experimentation. At 17, I published a book, "The Foreigners," in an attempt to eradicate stereotypes about Muslims. When I turned 18 during my senior year of high school, I thought that the best had already come. I felt that my activism had already reached its designated level of success, and that things would only go downhill from there.
It turns out I was wrong—18 was 'Media Year.'
Right before I turned 18, the administrators at my high school set me up with a journalist from The Baltimore Sun. I had already done many interviews with small international newspapers and websites, so I honestly didn't think much of it. I let the journalist follow me around school for a day and then interview me. Later, I did a photoshoot with one of the newspaper's photographers. I didn't think that this interview with what I had always viewed as just my local newspaper would bring about anything; I was doing it because it would be rude to refuse something that my school administrators had so thoughtfully set up for me.
When the paper hit the stands, my interview made the front page. The virtual version was floating all over the Internet, and I was overwhelmed with the thousands of likes, comments, and friend requests.
Senator James Brochin read the story in the paper, and he invited me to the Senate Floor to receive an official citation for The Hijab Project. A few days later, a journalist at Global News asked if they could come my school and interview me. Later, MSNBC would feature a montage of my interview. Because all of my television interviews were in school, it wasn't an uncommon occurrence to have cameramen filming me as I walked down the hallways or took notes in class. I would often times have a microphone clipped onto my shirt while this in-class filming took place, and I remember having to silently point to it during AP Biology class to let my best friend sitting next to me know that our daily gossip sessions would have to wait until tomorrow, because otherwise, they could appear on national television!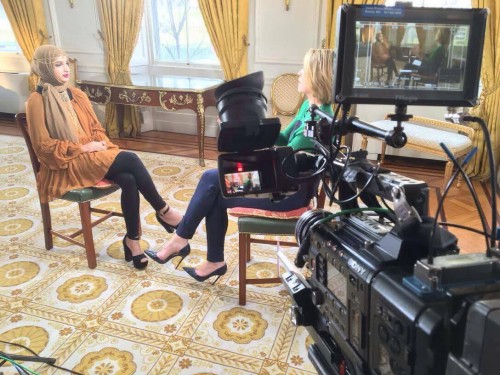 The media attention that came after this was really astonishing. I would never have imagined that Business Insider would name me as one of the Most Impressive High School Students Graduating in 2015, or that I would be named by BBC as one of the 'Most Inspiring Women of 2015.' I was later featured in BBC's 2015 season of '100 Women.' I went on to earn a spot on Seventeen's "Power Girls" list, which got me a full-page feature in the magazine. Good Morning America host Amy Robach heard about my work through this list, and she and the crew of GMA took a train to my university so that they could interview me. The interview aired on Good Morning America in February as part of Amy Robach's "Girl Power" series. Furthermore, I ended up publishing an open letter to Republican frontrunner Donald Trump on Seventeen's website; Good Morning America and Daily Mail have both remarked that the letter has gone "viral." Salt Magazine recently named me as one of the Most Inspiring Women of 2015.
And of course, here I am as Brown Girl Magazine's Brown Girl of the Month!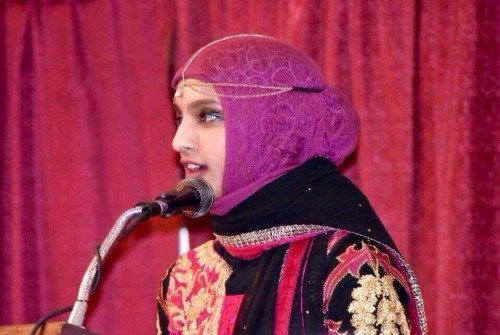 Okay, so maybe my 18th year wasn't just "Media Year." I ended up doing producing some pretty awesome writing, and started accepting speaker requests at universities and conferences. I published several articles at 18—with CNN, The Huffington Post, Seventeen.com, and Bustle—also, I received the campus Editor-at-Large position at The Huffington Post. I lectured at Loyola University, Goucher College, Harvard University, and the Omni Hotel at Yale University.
Plus, I started college! I'm a freshman at Brown University, pursuing a double major in Cognitive Neuroscience and Public Policy.
However, all of this media attention, all of these titles, official citations—this is not what I take the most pride in. I am most proud of the times that I garnered the courage to stand up to several media outlets and to tell them that I felt that they were taking away from my struggle as a Muslim-American. I am most proud of the many times that I have spoken out and written about the United States' and Western world's significant roles in the creation of ISIS, which is a conversation that is often times silenced. I am most proud of the times that I have used my level of influence to stand up for oppressed peoples—namely, oppressed peoples whose subjugation and/or genocide warrants no outcry, no solidarity hashtags, no Facebook filters from the international community.
I guess the reason why I feel most proud of these things is because it's taken me a lot of bravery to do them. It didn't take a lot of bravery for me to get all of this credit and worldwide attention for my work. It didn't take a lot of bravery for me to become the poster child for Muslim feminists.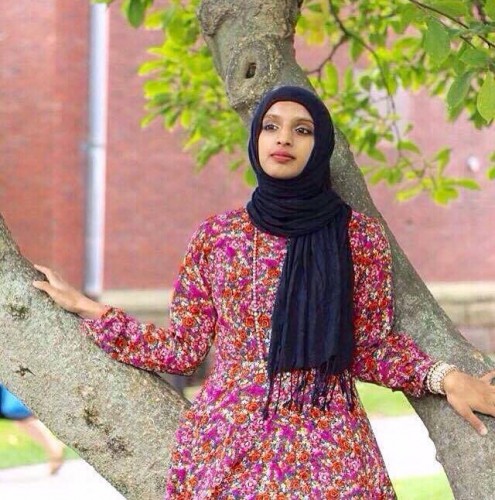 Every time I spoke out about the United States' and the Western world's role in destabilizing Iraq and killing millions of Iraqi people, I was scared that, being a Muslim American, people would accuse me of justifying ISIS' actions. Every time I spoke out about the systematic subjugation of the Palestinian people, I was scared that, being a Muslim American, people would accuse me of supporting terrorism. I guess I have become something of a public figure—and for such a long time, I was scared that by talking about these issues that tend to be uncomfortable or polarizing, that I would lose the popularity and following that I had gained over the years.
And then, I came to realize two things:
1) There should never, never be anything 'polarizing' about stating historical information and/or standing up for oppressed peoples.
2) Media attention, popularity, my following—none of these things mean anything to me if I cannot use my level of influence to stand against systematic injustices. If doing this means that I lose all three of these things that I have admittedly worked hard to garner over the past few years, so be it.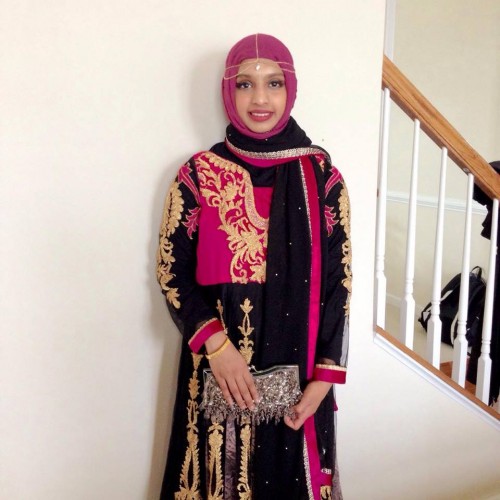 Ultimately, all of this boils down to my religion. For me, religion is a very private thing that I don't like to talk about very often because it's a very personal relationship between me and my God. But, I feel that it's necessary to bring it up in this last portion of my story. We live in a very individualistic society in which it's very easy to believe that our success is just the product of our hard work.
As a Muslim, I don't hold this mentality. I believe that my success is due to God's will alone—and I believe that in the afterlife, God will ask me: 'I gave you a level of success, a level of influence. So tell me: what did you do with it?' And I want to be able to provide a good answer to this question.
So, let's see—16 was The Hijab Project, 17 was The Foreigners, 18 was Media Year—and I am turning 19 years old tomorrow. The best is yet to come."
With much love,
-Amara Majeed
---
Do you know a Brown Girl who is awesome at what she does? Send an email telling us why at Trisha.Sakhuja@0mq.349.myftpupload.com.