by Aditi Rao
Meet our Brown Girl of the Month for August 2015!
Aditi Rao is a 16-year-old social justice activist and student who lives in Iowa. She recently gained media attention for leading the fight to outlaw LGBTQ conversion therapy in Iowa. She would like to a become a lawyer to work in human rights and continues to be most deeply involved in the issues of gender, sexuality, and race.
"My parents named me Aditi. Removing the Hindu mythology and religious connotations, exists the simple meaning of the name, "the one without limits." Limitless. I say this not to toot my own horn or build myself up to be an innately powerful force, but rather to give insight into the single mantra that was instilled in me early on:
"You possess the capacity to create change, complacency is not an option."
I was born in the greatest era for social activism. Millennials were thrusted into an age of liberalism, social media, and immense global change. Never in history has it been so easy to engage in debate and discussion as it has for my generation, opening new frontiers and channels of thought. Because of this, I am incredibly proud to say, for the most part, Millennials have become driven by the idea of equality. Be it race, sexuality, or income based, by-and-large, we Millennials are intolerant towards discrimination, and revolt against it openly and proudly. It is this attitude, combined with my family's consistent shifting (from Boston to Iowa to India among other locations – vastly opening my mind) that I became enthralled, and enraptured, by the idea of human rights injustice.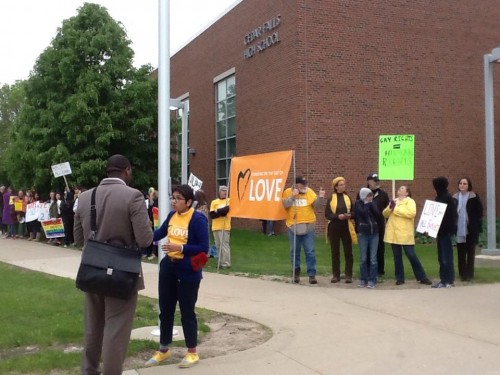 The inklings of this began to truly surface rather late in my life, because while I've always been political and opinionated, the true passions that lay beneath my views were not yet evident.
In eighth grade, the roots of feminism deeply implanted themselves in me after I finished reading "Half the Sky," a journalistic expo into depicting the real quality of life for women around the world, by Nicholas Kristof and Sheryl WuDunn. The book, in short, is the most horrific, vile, and enlightening work I have ever read, shining a light upon treacherous of existence, rape, brutality, mutilation, cast upon people for simply being of a particular sex. Never had I heard of such things, and society's disregard for such matters struck me as a vast injustice.

I was living in Chennai, India during this time and a few months later occurred the ghastly display of human evil that is the rape of Jyoti Singh Pandey, who is now rightly considered "India's Daughter." This further cemented in me a disdain for the societal acceptance of cruelty and made me yearn for change.
The next few years saw a dramatic shift in me. Furthered by the events listed above and the building of my character by teachers, parents, and a highly bigmouthed, yet inspiring brother, I went from a quiet, typical teen Aditi, to a rather fierce one, eager to change the fabric of my world.
Around this time, we moved to a small town in Iowa. Feeling out-of-place in the community, a classmate and personal mentor, directed me to join an organization called the State of Iowa Youth Advisory Council (SIYAC), a small group composed of impassioned and inspiring Iowa teens who come together to represent the youth voice in the legislature, through bill drafting, lobbying, and activism. While the notions of change and equality that I so dearly held in me, they had been purely theoretical and never applied. It was through SIYAC that I became enabled to go about enacting my goals.
In early 2014, I stumbled upon an article about "gay conversion therapy." At first it seemed a joke, children who simply loved and acted against a societal norm being thrown in camps and therapy sessions to "fix" them, when indeed nothing was wrong with them in the first place. The practice, which can be likened to torture, involving deep physical, psychological, and emotional trauma, was appallingly legal in 48 of the 50 U.S. states, secured under the guise of parental rights and doctor-patient confidentiality.
Astounded and enraged, I proposed to the council that we, as Iowa youth, should make Iowa a leader in the nation banning these blatant human rights violations. Soon the wheels of change were in play, and within a couple of months, the proposed bill had been drafted and discussed in the Iowa legislature. Sadly, the best efforts of my peers and me, the bill was struck down, despite initial success. While it can be looked at as a failure, my council and I lead an eye-opening charge to better the standard of human rights in our state.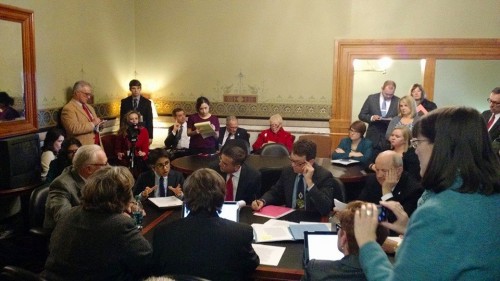 Seeing that change was possible due to my own actions, I became empowered to take command of my world, realizing that nothing can change until you make it change. I became deeply involved with political campaigns in my state, ranging from U.S. senate races to Presidential ones. People often complain about politics in America without taking an active role in shaping them and I saw through working on these campaigns that it is the duty of caring citizens to do everything they can to elect the individuals they see as the best representation of this country.
In addition, I tried to get involved in other community actions, such as helping to organize a protest against a neo-conservative group which was preaching its radical messages of hate on my school campus and giving a talk at a state summit on LGBTQ Youth Bullying Prevention.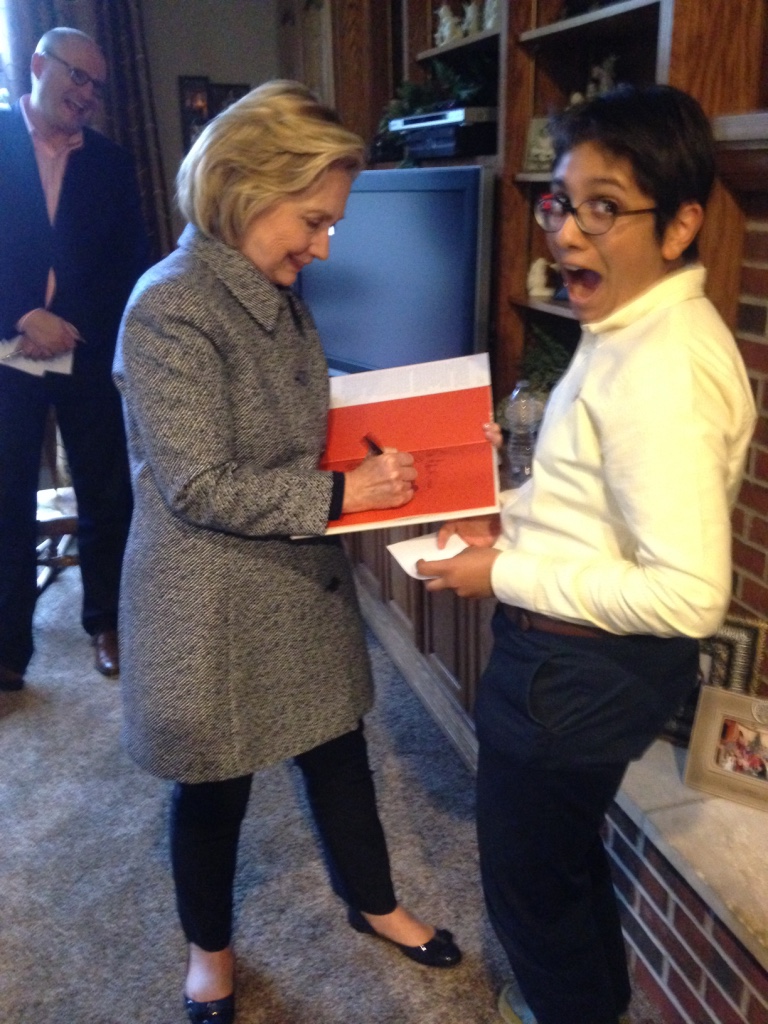 This summer, I'm interning at Equality Illinois, a group that strives to bring equality to all citizens of the state. I will also be traveling to Washington D.C. to attend a conference on stopping the mass and cruel incarceration of juveniles into the flawed U.S. Corrections System. In hopes of not seeming to read off my résumé, I'd like to say that in a short period, I've realized that vast change is an inevitable outcome of taking action.
My story continues to build each day, due to the countless opportunities and support that I am ever so grateful of. Where the world will take me, I know not, but I am sure it will be in the line of activism aimed at bettering the status of human and civil rights, be it through law or politics. I hope to never lose the spark that drove me to take on these pursuits, and that others find that same motivation, leading to an even more dynamic society, unwilling to accept the status quo of complacency.
I'm going to end this by tying back to my identity (and thus the very publication this piece appears in). I, despite my American citizenship and Midwestern accent, am a patriotic Indian woman. This might seem irrelevant to the matter at hand, but personally, my gender and race have been my two most empowering facets of my identity. There is nothing I pride myself greater on, and it is through appreciating these, that I have been able to appreciate myself, becoming the confident and willing-to-question person I hope I am today. Regardless of what those identities might be in you, all I hope is that you discover passion and a desire to better the world with that."
– Aditi Rao
---
Do you know a Brown Girl who is awesome at what she does? Send an email telling us why at atiya.hasan@0mq.349.myftpupload.com.