Affirmative action is a policy created in the 1960s to actively recruit minorities for college admissions and employment in order to create a remedy for past discrimination. However, some Asian-Americans have recently come out strongly against such policies, beginning to file lawsuits against colleges across the country for refusing to admit many individuals.
One Asian-American who is a strong advocate against affirmative action policies is Ajay Kothari, president and CEO at Astrox Corporation. In his opinion article, "How Indian-Americans Are Discriminated Against in U.S." , Kothari argues that Asian-Americans are losing seats in prestigious Ivy League universities because of affirmative action policy favoring non-white minorities.
Asian-Americans have traditionally been admitted to schools at higher rates than white Americans, but Kothari argues that Asian-Americans are still being discriminated against by schools that put higher standards on these students. Kothari writes:
"To smoke out ethnicity, Harvard requires applicants to provide their parents' place of birth, mother's maiden name and whether their family has ever changed its surname. These questions, along with an interview requirement, were devised in the 1920s to limit the number of Jewish students. Now Asians are the new Jews, welcome only in limited numbers. It was deemed unacceptable then but it has been deemed perfectly acceptable now to have the same covenant for Asian-Americans. Even the US Supreme Court agreed. So there is an open invitation to go ahead and discriminate against the Asian-Americans; it is quite kosher to do so."
However, despite the professed beliefs of individuals, most Asian-Americans are actually in strong support of affirmative action, with 64 percent of respondents to 2016 Asian American Voter Survey stating they favored affirmative action programs designed to help minorities gain access to higher education. As college admissions season starts, Brown Girl News breaks down college admissions and whether or not affirmative action hurts South Asian Americans.
---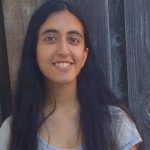 Sravya Tadepalli is a student at the University of Oregon studying political science and journalism. She is a proud Indian-American-Oregonian and grew up in a small town in the southern Willamette Valley. Sravya is passionate about theater, racial issues, and politics. She is also particularly interested in figuring out policy solutions to problems of social justice and political partisanship.