by Sonia Moghe
Meet our Brown Girl of the Month of September 2014: Sonia Moghe!
Sonia Moghe is a 29-year-old journalist living in New York City. She has been an on-camera news reporter for local stations like News 12 The Bronx and Brooklyn, WGCL in Atlanta, and KGAN in Cedar Rapids, Iowa and recently accepted a job behind the camera as a producer for CNN. Sonia grew up dancing Bharatanatyam, but now she mostly runs through parks and competes in Olympic-length triathlons. Raised in Plano, Texas, she is a proud Texas A&M and Columbia University alum.
"As South Asians, we are taught to have utmost respect for our elders, and do what our parents tell us because they know best. I respect my parents more and more every single day, but I am thankful that I stood up for doing what I loved.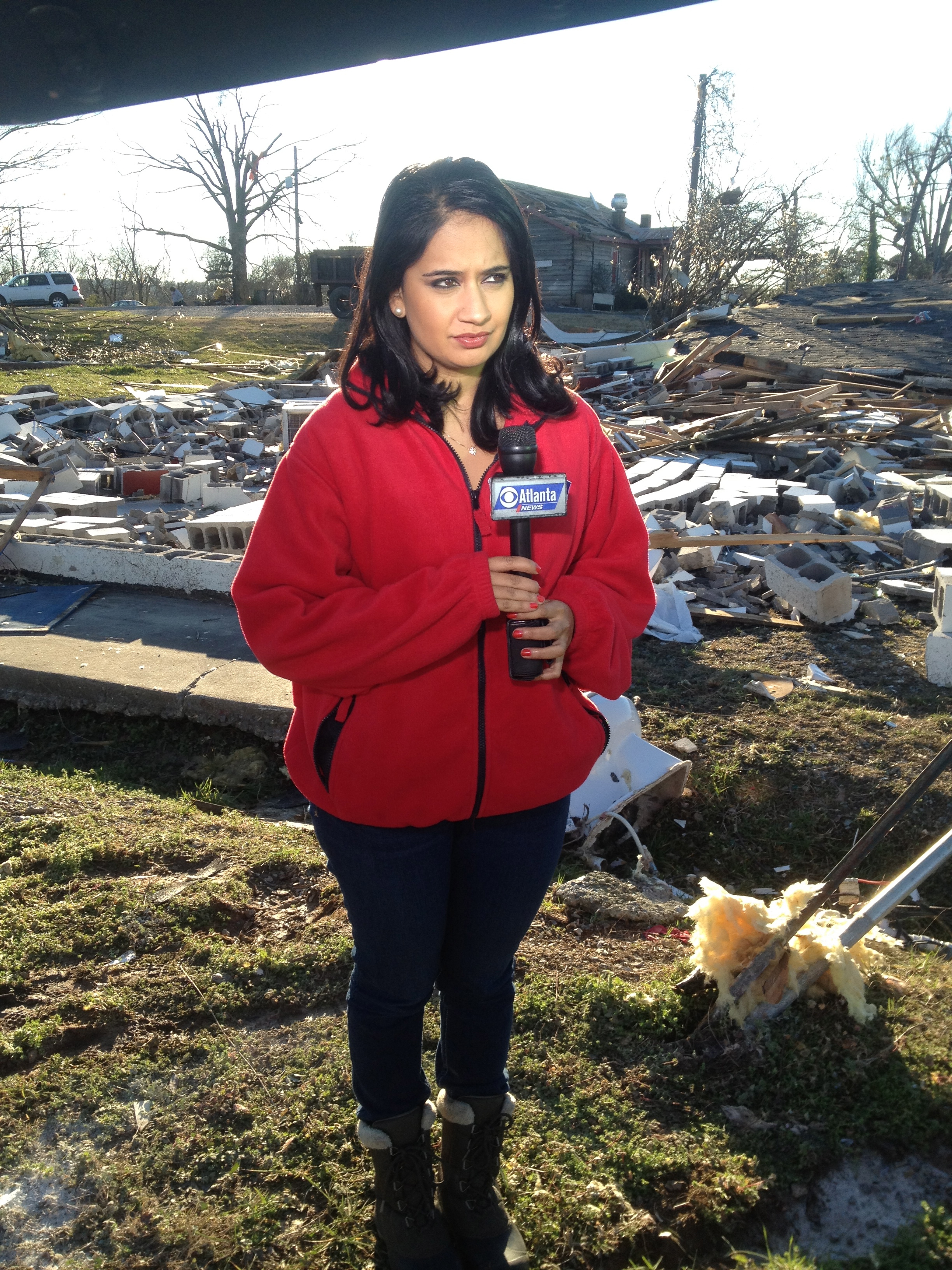 I wasn't the most obedient Indian daughter as a senior in high school. Mind you, I didn't skip school, drink or do drugs. I did, however, against my parents wishes, spend most of my weekends competing in speech and debate competitions. Even though my parents firmly told me they didn't want me spending dozens of hours each weekend competing, I did it anyway.
My parents would see the trophies I brought home each weekend as a waste of time. My mother is a physician assistant, and my father is an engineer. They expected me to become a doctor, and I told them I would because I didn't think any other career was an option.
Still, something inside me drove me to keep up with writing and public speaking.
On Fridays before I left for school, I would sneakily take the suit I wore for competitions with me. Later on those nights, I would call my parents using my giant cell phone from whichever far away school district that week's competition was being held to tell them where I was. They would be irate with me.
Competitions often meant staying at these schools until midnight, and getting back on buses to return for more rounds the next day at 5 a.m. all weekend. I asked for forgiveness instead of permission from my parents, because otherwise, I never would have gotten to go.
I never would have become part of (possibly the first ever) duet acting team made up of two Indian women to qualify for nationals in the National Forensic League. I never would have gotten to compete at Harvard. While my parents would sometimes publicly congratulate me, at home they were outraged. I should have been spending all of that time studying calculus, which I struggled in. Or I should have spent that time doing SAT prep, but I loved performing our duet, writing and giving speeches.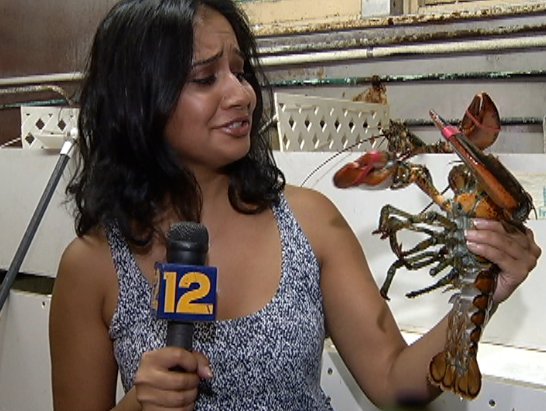 Nearly 15 years later, I realized that defying my parents in this way was the right thing to do.
Nothing prepares you for giving live reports during breaking news like waking up at 5 a.m. as a teen and practicing your performance in front of a brick wall. I learned at an incredibly young age how to perform under pressure, how to improvise, work hard and how to be true to myself.
As a 15-year-old, I had no idea that I would later become a journalist. I just knew I loved writing, talking to people and traveling to new places. My gut kept me going back, week after week to these competitions, and I'm so glad I listened to myself.
I later went to Texas A&M University to major in journalism, but took pre-med classes at first. I compromised with my parents; I would be like Dr. Sanjay Gupta. I would be a doctor for them, and a reporter for myself.
In the end, I started writing for the university newspaper and was immediately hooked. I found a job where I was paid to go to different places every day, talk to people and then write a story about it – what more could I ask for?
In actuality, I was respecting my parents. My father always told me I would never work a day if I did something I loved."
– Sonia Moghe
Follow BGOTM Sonia Moghe's Twitter and Facebook.
---
Do you know a Brown Girl who is awesome at what she does? Send an email telling us why at atiya.hasan@0mq.349.myftpupload.com.