Meet the Brown Girl of the Month of May, 2014!
Sheena Pradhan is a 25-year-old New York City resident, nutritionist, entrepreneur, pageant contestant, writer, model and enthusiast of life. She has even competed in and won a triathlon! She wears many hats, but her main passion in life is to become a successful nutritionist and help people lead healthy lifestyles.
"I am an outpatient dietitian by day and an aspiring entrepreneur and full-time pageant contestant by night. I always knew I wanted to pursue nutrition especially when I was in college. My friends would constantly ask me for advice and tips on eating healthy. After I graduated Drexel University, I decided to pursue my dream and opened my own private practice called Nutritious Balance. Eventually my dream is to expand the practice from just dietary and nutrition services to a lifestyle and well-being practice that helps people live healthier lives.

To be healthy there has to be a balance in your life, it is always better not to be too restrictive, but rather to form healthy habits over time. A lot of people have huge cravings for sugar so I always recommend snacking on plain rice cakes, yogurt, pudding and nuts. I have a lot of healthy tips on my blog and a special guide for vegetarians was recently published:   "How To Stay Healthy On A Vegetarian Diet."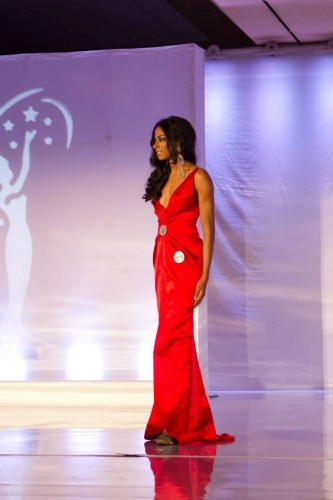 I got into the world of pageants in 2012 when I first signed up for the Miss New Jersey USA 2013 pageant. I come from a traditional Oriya household where I sometimes felt discouraged from being myself. This pushed me to develop the courage to sign up for the pageant and it was definitely one of the most empowering experiences of my life thus far. I know there is a lot of negative stigma around pageants, but the experience for me has been truly rewarding. It has taught me how to be more confident, empowered, how to market myself and put my best foot forward.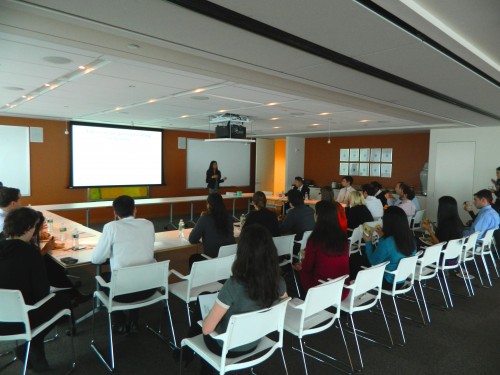 I am currently training hard for the upcoming Miss New York USA 2015 pageant and am very excited to compete again. Pageantry has taught me a lot about my strengths and it has definitely put a lot of things in perspective for me. Anyone can compete in the Miss USA systems so I definitely encourage girls who are interested to pursue their dreams."
 – Sheena Pradhan
Help Sheena raise money to compete in next year's pageant because she could be the next Miss America Nina Davuluri! Every dollar counts, since many do not realize how costly and time-consuming the pageant system can be.
Our Brown Girl of the Month definitely lives a busy life juggling her job, her nutrition practice, pageant classes, writing for her blog, modeling part-time, and recently she joined the Brown Girl team as a writer. Sheena is on her way to doing big things and we wish her the best!
Catch our BGOTM on Rogers TV's "South Asia Focus" in Toronto at the end of May.
Follow BGOTM Sheena Pradhan's Twitter accounts, Facebook, pageant blog and check out her  nutritional website.
---
Do you know a Brown Girl who is awesome at what she does? Send an email telling us why at atiya.hasan@0mq.349.myftpupload.com.