Meet our Brown Girl of the Month of March 2014!
Pratiksha Muir is a 23-year-old New Jersey native residing in Pittsburgh. After graduating from the University of Pittsburgh, because of all the experiences and opportunities she found there, decided to stay. She is a double major in psychology and communications with PR advertising and marketing. Her father was born in Kanpur, and her mother is from New Delhi. We found her work as a model to be incredibly interesting and so here she is!
"At first, I did not have any intentions of getting into modeling; I was under the impression that modeling was a way for people to get intriguing portraits of themselves and nothing more.  But I was wrong; modeling has opened more windows of opportunities for me than I could have ever imagined.  My journey with modeling began through working with people my age. Experience with new photographers opened up many experiences for me. I eventually started to share my pictures via social media and it led me to work with more artists, gain exposure, and eventually get signed with a modeling agency in Pittsburgh.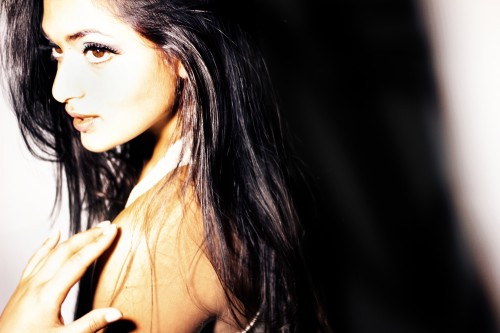 I was fortunate that my best friend was one of the most talented photographers/graphic designers I have met to this day.  Under attempts to expand her own portfolio and submit work to Vogue she asked me to pose for her. I wish there was someone who was there during our first shoot to record the moments of my attempts to pose for her. I remember saying, "Do I smile? Do I sit? What do you want from me? I'm hungry." The photo shoot led to the best pictures I have ever had and called us to do more photo shoots.  From there I continued to work with local photographers and eventually came to love the inspiration that was derived from meeting people my age who showed creativity and ingenuity like I never expected. Modeling might have brought me some good pictures but it has more significantly changed my confidence, experiences, and outlook.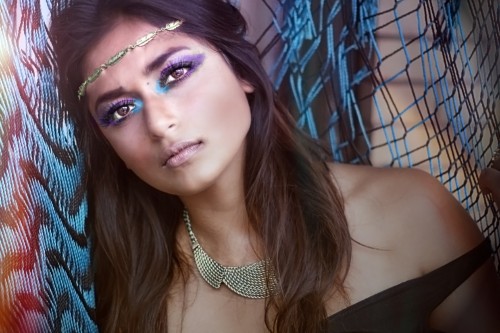 My dad was one talented man.  He was a designer and invented a game, Striker, which was based off of the Indian board game, Carom.  The aesthetics and rules of the game were changed to relate to people in both America and India. He was also a musician and played the harmonica and keyboard. He started off playing Indian songs and eventually grew to play American music as well. He was able to take this music and mesh two differing cultures together while performing at events, shows, and various radio stations.  From him, I forever retain the objective to enlighten people with the traditions and culture I grew up with while accepting the ones I am surrounded by.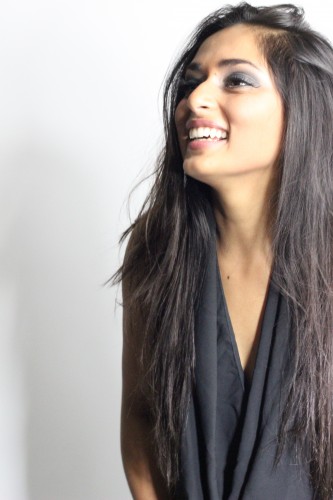 You might not see many Indian faces in modeling perhaps because the role requires a specific physicality and mindset which has the potential to disrupt other educational and professional goals. Intelligence is highly valued in Indian families.  Without the support from my family, I would not have explored the opportunities that came with modeling.  My rock has always been my mom because she never pushed me down any route, whether it was a field of study or the world of modeling.  Previous to modeling I was a trained classical dancer and would perform at shows such as the Bollywood Fashion Awards and Bollywood Movie Awards.  I also indulged myself in sports, like softball and tennis.  Even when I would slip on stage, lose a match, or get a bad grade, a quote I will never forget from my mom is, "Do something you love. Explore you're intelligence.  You always have me to fall back on." It is because of her words that I will always have strength to pursue any challenge and fearlessness to expand my mind and heart.
Though my goal does not include 'making it' as a model but building a career in marketing project management, there is so much I have learned through my modeling experiences that transgresses into my profession. The confidence I have gained by interacting, working and posing with people who I believe are far more experienced and older than me has been invaluable.  My shoots have also helped me gain hands on experience and knowledge about working with differing companies and their varying demographics.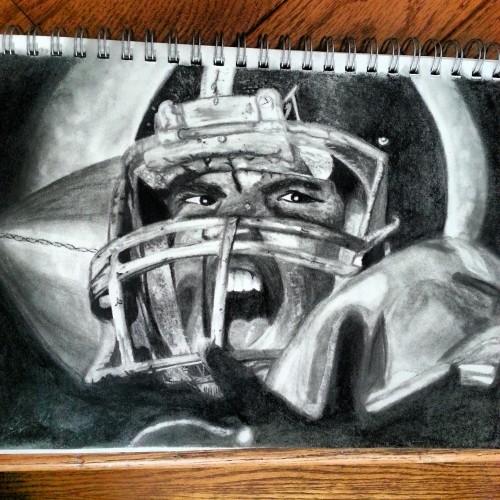 I do believe there will come a time where modeling will have peaked for me and I will desire another hobby that will help me mold and explore my future.  I currently draw portraits, work, write nonfiction reviews, and eat – a lot.  So no matter what, I will continue to strive and involve myself in something that gives what modeling represents, which is innovation."
– Pratiksha Muir
---
Do you know a Brown Girl who is awesome at what she does? Send an email telling us why at atiya.hasan@0mq.349.myftpupload.com.