Nivedita Kulkarni is a writer, actress, and comedian based in NYC. She was recognized as a rising Asian American performer in Hollywood by HBO's East of Main Street. Nivedita has worked in development at Segal NYC, is a nominator for the 2017 Kilroy Awards, and can be seen on TV & commercials nationwide.  
"I never stepped too far outside the boundaries of being a good Indian girl. Every so often, though, throughout my young adult life, I saw images in my mind. Flashes of intuition that came from nowhere.
Each time it happened, I felt a longing inside. It happened when I watched movies and my favorite TV shows. When I read celebrity interviews in magazines.
Thoughts would pop into my mind:

'When I'm on a show, I'm going to do this.' I would rationalize them away, and say, 'That doesn't make sense. Why would I ever do that?'
I realize now that those thoughts were the other me. Another Nivedita. My future self-stopping by to speak to me. You could call that voice intuition or fate or divine guidance – let's just call her the Other Nivedita.
The Other Nivedita was laying a path for me to follow.
I started following my intuition and trust her more and more. I slowly began to piece her together. Little by little, she became a real person.
She wasn't a nice, sweet, accommodating Hindu girl. This wasn't a girl who did what her friends and relatives told her to do. This was no friendly Midwesterner who made cookies for people's birthdays.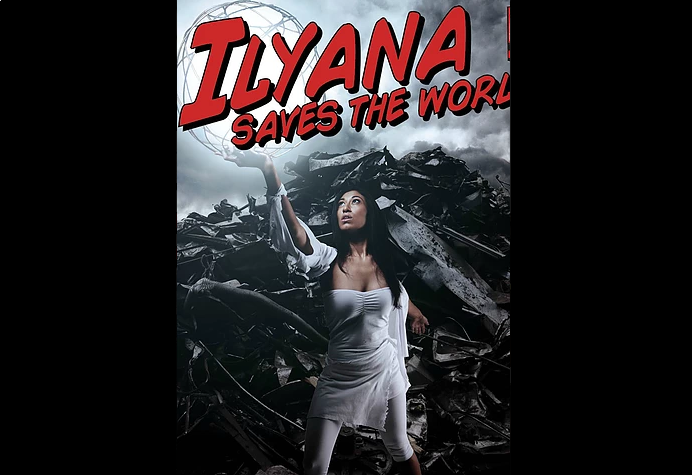 [Photo via  niveditakulkarni.com]
This girl was strong. She was a fighter. She didn't care what anyone thought of her. She could look people dead in the eye with no fear. She could stare down industry executives and tell them exactly who she was going to be, whether they liked it or not. She could play chicken with powerful and ruthless men in entertainment who were twice her age – until they cried. She could stand her ground, with nerves of steel, when everyone told her to quit.
Who was this girl? Who taught me to be this person? Where did she come from? I didn't take any classes. I didn't ask to be her. I wasn't even sure that I liked her.
And then I really met her. I hung out with her. I took her out to dinner. I spent time alone with her. I asked her what she wanted to do.

'I want to be an actress,' she said. 'Okay, let's be an actress,' I said to her, 'but I'm not sure that it'll work it out. Let's just try it, and if it doesn't work, we'll move home.' And she said, 'No. You're not going home. Stay through it. Live through it. You're going to be the best. I want more.'
That's the life that I felt pulling at me when I was 12 years old when I pictured myself on TV. Those were the images of my future — she already knew it.
And then the Other Nivedita started to lead my life.
Over the next 8+ years, Other Nivedita pulled me through situations I never could have imagined when I was living in Chicago. Fights with my family, depression, poverty, disapproval from the Indian community, losing friendships and relationships, gaining haters, industry scrutiny of my looks, ability, and ethnicity, ruthless players out to end my career and take everything they could from me – on an average day.
She never let me quit. She never questioned that this was the right path for her because she wouldn't bend herself to an inauthentic life.
Now, Other Nivedita lives a life that I could never have imagined. She's been in places beyond her wildest dreams, she's met some of the most impressive people on the planet, and she gets to create entertainment as a career. She is finally living the life that her 12-year-old self-had imagined when she watched movies and thought, 'I wish I could do that. I wish that could be me.'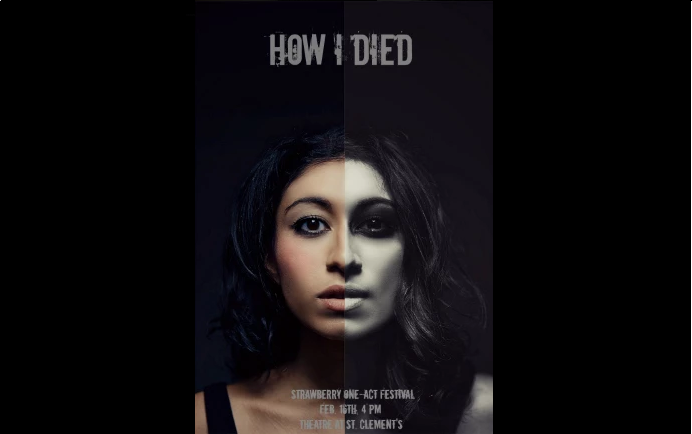 [Photo via niveditakulkarni.com]
Other people might not understand that there is another you. They may not be able to see the real you, yet.
When you see that other side of yourself, she may be fractured. Fragmented. In pieces here and there. You'll see her in a movie, or a book. Or in an article about someone doing something you've always dreamed of. Something will pull at your heart and say, "I wish I could do that. I want that life." That's the other you.
You might tell her to go away. You might say: 'I can't do that. I'm too busy. No one would believe in me. Or, I don't have the time, money, talent.'
But you'll keep seeing her.
She's not who you are today. She's not limited by any of the constraints in your life.  She already knows she can do anything she wants. She's not afraid.
Next time she stops by, ask her what she wants to do. Ask what your next step is. Ask where your path is taking you. She's a lot more than you realize."
-Nivedita Kulkarni
You can visit Nivedita's website here.
---
Do you know a Brown Girl who is awesome at what she does? Send an email telling us why at Trisha.Sakhuja@0mq.349.myftpupload.com.