This year, Brown Girl Magazine is launching its very first youth vertical, filling a critical gap in South Asian journalism that until now didn't have a dedicated section for young South Asian Millennials and Gen Z's to write for and read about. Designed and led by editor Shriya Bhattacharya, this new vertical aims to create a safe, inclusive, and diverse space for young people to express their opinions about a range of issues – from health to politics to fashion – while also giving writers the opportunity to hone their journalism skills, thereby cultivating a new generation of storytellers.
"Youth voices are often vastly underrepresented and deprioritized in the media, especially when they belong to minority communities.  This new youth vertical will give the power to young people to express themselves in a whole new way," Shriya says. 
As a publication, Brown Girl Magazine heavily influences mainstream South Asian culture in terms of its writing, partnerships, and community building. To sustain this momentum, it is necessary to integrate younger voices and give them a platform. BGM hopes that the community created by the youth vertical will encourage those in middle school, high school, and college students, young professionals, influencers and thought leaders, and anyone with a  hyphenated identity to engage in dialogue and connect with one another. Currently, the youth vertical has four writers and two advisors, each of whom brings a unique experience to the table. Keep reading to learn more about the team, including why they joined the vertical and their plans to change the fabric of South Asian journalism. 
Shriya Bhattacharya, Editor
View this post on Instagram

Shriya Bhattacharya is the youth editor at Brown Girl Magazine. She is an Indian American journalist based in New York City and recently started her full-time reporting career as an editorial fellow at Washingtonian. She also freelance writes; her portfolio includes Teen Vogue, Dance Magazine, Prism, and more. Originally from Pennsylvania, Shriya has lived and worked in the United States, India, and Belgium. She graduated from Agnes Scott College in 2018 with a B.A. in international relations and dance. In her free time, she can be found teaching dance classes, exploring the outdoors, and traveling to different parts of the world, always on the lookout for stories that should be told.
Kavita Rai, Advisor
View this post on Instagram
Kavita Rai is a passionate youth activist and journalist centered around creation and thinking out-of-the-box. She is a storyteller and public speaker at heart and uses journalism as a platform for her activism, writing about global and national politics as well as her South Asian identity. She served on Girl Up Campaign's international youth consultant board, advising the organization on communication and advocacy strategies. Building off of her activism, she lobbied on Capitol Hill with the ACLU and Girl Up for bills ranging from immigration reform to protecting girls abroad. She has been invited to speak on behalf of organizations including Los Angeles City Hall for the 70th Anniversary of the Universal Declaration of Human Rights day and Girl Up for the Annual Global Leadership Summit in Washington D.C. She's excited to continue her education and advocacy work as a student at University of Southern California.
 Pranjal Jain, Advisor
View this post on Instagram
A powerhouse, Pranjal is an Indian American organizer, founder of Global Girlhood, and Co-Host of Brown Sugar. She first started organizing when she was 12 years old, creating an anti-cyberbullying campaign with her district attorney. Now a sophomore at Cornell University, Pranjal has created numerous social justice events, curriculum, and workshops and built organizational and digital power from the ground up. From fueling conversation around sex and sensuality to proudly claiming her identity as a previously undocumented South Asian woman, Pranjal is adding the representation you wanted when you were younger.
Medha Gollamudi, Writer
Medha Gollamudi is a writer for the youth vertical and is currently interning at Soft Punk Magazine and Urban Asian. She loves to write about women's activism and entrepreneurship, environmental justice, sustainability, and rising artists in the music industry. She is originally from India, grew up in Sydney, Australia, and now resides in New Jersey where she is currently a high school sophomore. Her hobbies include listening to music and going thrift shopping. Medha is looking forward to uncovering new stories and learning more about her Indian identity.
"As a young South Asian woman, this outlet of being able to write about topics in the South Asian community that matter to me and could help others break the barrier of a topic being too taboo, is certainly important to me and beneficial. I think it's about sisterhood at the end of the day, and finding comfort within your community knowing that your experiences could be shared by others, and the inputs from those conversations are ones that you can carry with you for the rest of your life," Medha says.
Surina Venkat, Writer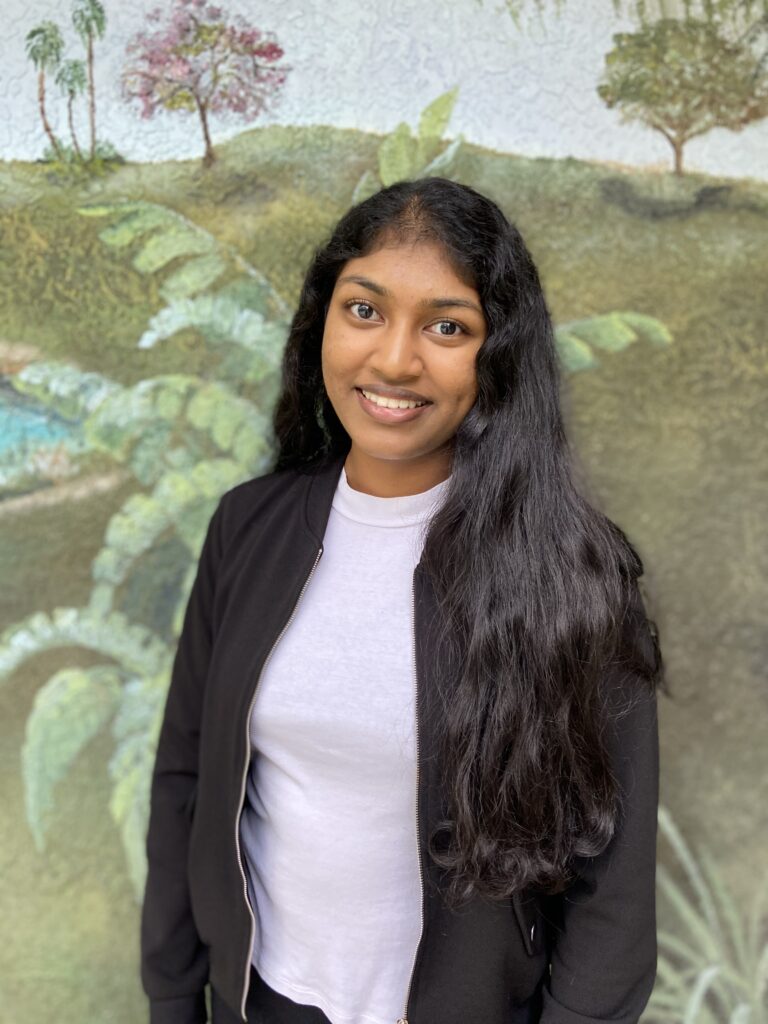 Surina Venkat is a writer for Brown Girl Magazine's youth vertical. She currently lives in West Melbourne, Florida where she can frequently be found volunteering at her local library or caught listening to a podcast while walking with her dog. When she isn't reading or writing, you can find her @SurinaVenkat on Twitter. 
"Young people often struggle to get their stories told and when they do, it's the adults that get to control the narrative and write their stories for them. BGM's new youth vertical empowers South Asian youth to tell their own stories and offer their own perspectives on the problems that affect their generation, filling a crucial gap in media coverage of youth issues," Surina says.
Sakhi Kulkarni, Writer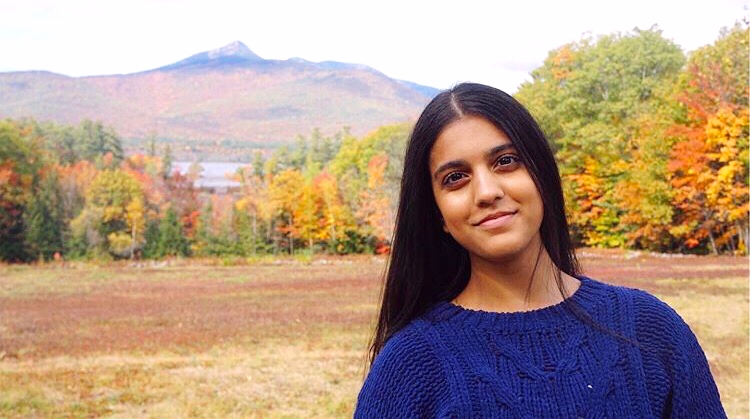 Sakhi Kulkarni is a high schooler from Holliston, Massachusetts. She currently serves as a writer for the youth vertical and has a deep interest in the fields of public health and politics. Sakhi has worked alongside various organizations within the youth activism space since April 2020 to elect progressive candidates and mobilize youth to engender change in their communities by training them in advocacy and education skills. In her free time, she likes to read, spend time with family and friends, listen to music, and bake! 
"Our words as young people hold so much power, and the opportunity to share my thoughts with so many other South Asians across a wide variety of backgrounds excites me. I'm looking forward to writing with and interacting with all the other brown girls participating in the youth vertical, and can't wait to see what we will achieve together," Sakhi says.
Ritika Agrawal, Writer
View this post on Instagram
Born in New York but raised in Africa and India, Ritika Agrawal is a global desi paving her way through the media industry. She currently studies at Iowa State University where she will graduate in May 2021 with a degree in advertising. She has interned at NBCUniversal three times and is a budding digital creator and the founder of Young Media Professionals Foundation. Apart from her side hustles, you will often find Ritika traveling around the world, watching a ton of Bollywood movies, and trying on the latest trends in fashion and beauty! 
"Youth is often a confusing term and is underrepresented globally. The youth vertical of Brown Girl Magazine is here to bridge that gap. I am thrilled to begin my journey as a writer with a community that supports all kinds of South Asians and holds important conversations with a futuristic approach," Ritika says.
If you're interested in learning more about the youth vertical, want to partner with us, have a story idea, or want to join the team, please contact editor Shriya Bhattacharya at shriya.bhattacharya@browngirlmagazine.com